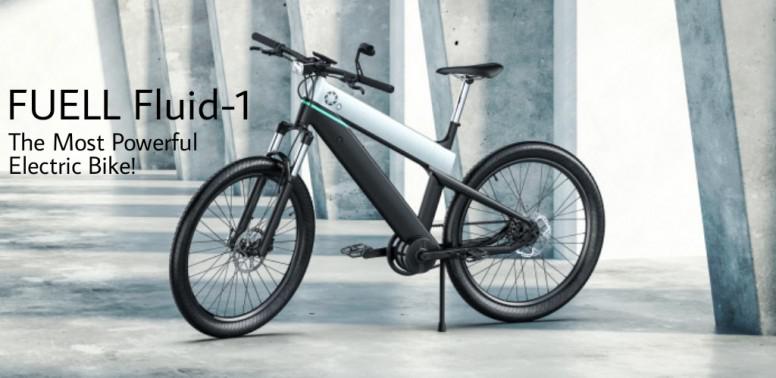 Hello Mi Fans!

Electric Bicycle, also known as E-Bikes, in short, are there since the 19th century and it kept on developing from then onwards. The things which make it call an E-Bike is the electric motor and rechargeable batteries but still many E-Bikes are classified as bicycles rather than motorcycles or mopeds but E-Bikes are more interesting than a normal cycle.


Recently, a new E-Bike, known as the Fuell Fluid-1 was put on crowdfunding and interestingly the project got many backers, so I hope you can imagine how good the Fuel Fluid-1 is going to be as it's designed by the motorcycle racer and engineer, Erick Buell and it's not only a simple E-Bike but it also got some looks and features in it as well which we will discuss today.

Highlights:


The Fuell Fluid-1 E-Bike is designed by the motorcycle racer and engineer, Erick Buell.
Fuell Fluid-1 E-Bike not only goes far but also it has got some looks and not to forget, some amazing features.
It's basically a pedal-assisted E-Bike which consists of a small screen showing the battery, speed, distance etc.
It uses one or two 504 Samsung batteries and it can go up to a speed of 20 mph.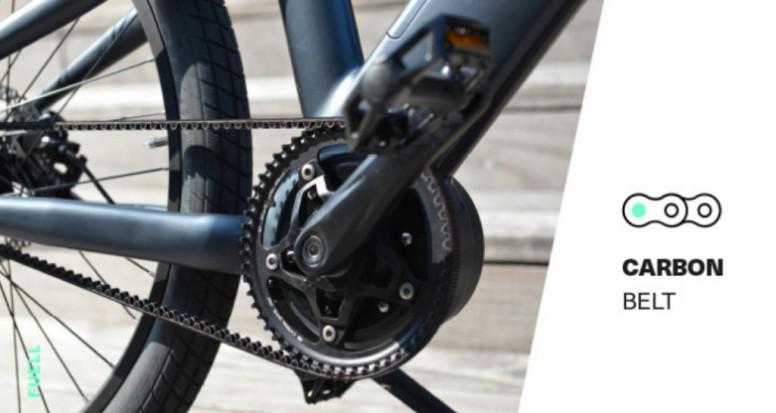 Comes with a carbon belt




E-Bikes are developing tremendously well nowadays. As we can see it was started in the 19th century and today it looks so different from the one from the 19th century and comes with a load of features. Cycle lovers also do loves E-Bikes as those E-Bikes comes with a rechargeable battery and an Electric motor it takes the level of cycling to a different one.


We may have seen a variety of E-Bikes throughout the year but now it's time to go different as E-Bikes not only should be made to be premium or fast and far but it also should look glorious in its looks and that's what Erick Buell, a motorcycle racer and engineer have done by introducing the Fuell Fluid-1 which is aimed to be the most powerful Electric Bike!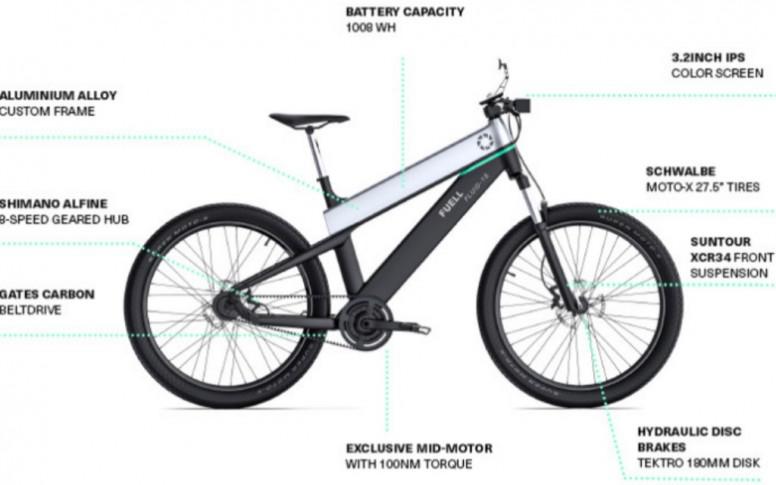 See the technical specifications of the E-Bike


The reason because of which E-Bikes are known for, this Fuell Fluid-1, uses the same thing. It comes with a mid-drive motor which is been manufactured by Brofeili and there are rechargeable batteries too for which it uses one or two Samsung 504 watt-hour batteries. The motor of this E-Bike may be average but it proves to be the most powerful motor.

The Fuell Fluid-1 E-Bike is a pedal-assisted E-Bike which comes with 100 Newton metres of torque and 125 miles of range. This particular E-Bike can go up to 20 mph with its mid-drive motor manufactured by Brofeili now the thing is, that with the 500 batteries the motor may be average but its 100 Newton metres torque makes it one of the powerful motor.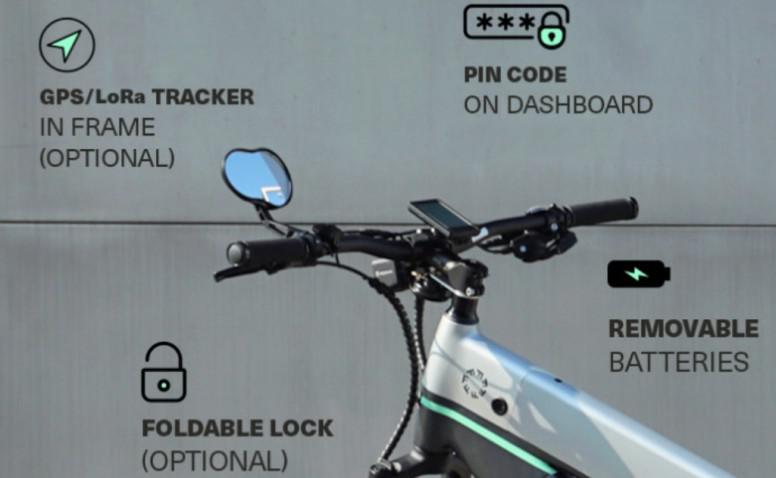 Packs a load of features


As you heard that it's been designed by the motorcycle racer and engineer, Erick Buell, I hope you've already guessed that what it's going to be. Another two-wheeler motorcycle! But he designed an E-Bike which has all the above-mentioned features and also it has a Gates carbon belt drive system which is designed smooth and reliably for everyone.

This Particular E-Bike, The Fuell Fluid-1 also comes with a 3.2-inch display which shows you battery, speed, distance and pedal-assist levels. It also has an 8-speed Shimano Alfine internal-gear hub handles shifting and 180mm Tektro hydraulic disc brakes, which helps it to stand up to rough pavements. Overall, these things make this E-Bike the Most Powerful Electric E-Bike.



Check out the Fuell Fluid-1 here




So, friends, these are some information about Fuell Fluid-1. If you want to know more you can click the source links given below. Don't forget to share your Thoughts in the Comments section below.





Thank You For Reading
Be the first to be informed: Follow us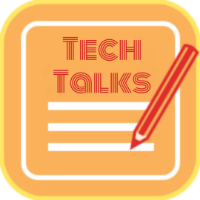 Recommended threads:
Rate