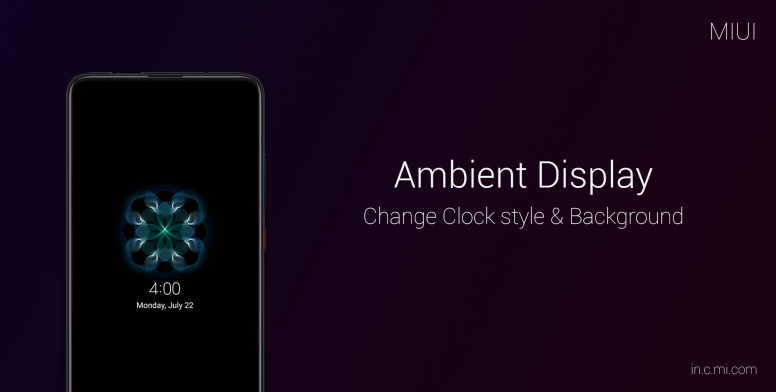 Hello Mi Fans!
The Redmi K20/Pro sports a stunning AMOLED Display which acts as an ambient display as well. The Redmi K20/Pro has an always-on display feature, also known as an ambient display which keeps you showing necessary information without turning your screen completely off.

Well, some folks might be thinking this to be hogging on the battery but it is actually not. The AMOLED technology is a different approach than other displays, here, only those pixels light up which have come information. The part of the screen which is black remains turned off thus saving a huge amount of battery life while giving the user an immersive visual experience.

In this thread, I'll show you how to change your ambient display clock style and background on your Redmi K20/Pro.

✒ Here are the steps below:

Go to 'Settings'.
Tap on 'Display'.
Once you're inside the 'Display' submenu, tap on 'Ambient Display'.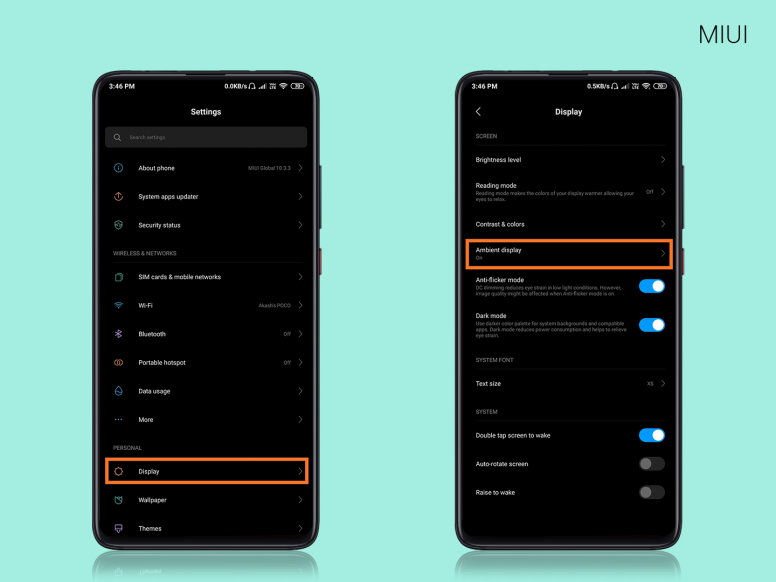 Turn 'Ambient Display' on.
Inside the 'Ambient Display' submenu, you'll see one clock, tap on that.
Now change your clock style and background according to your preference.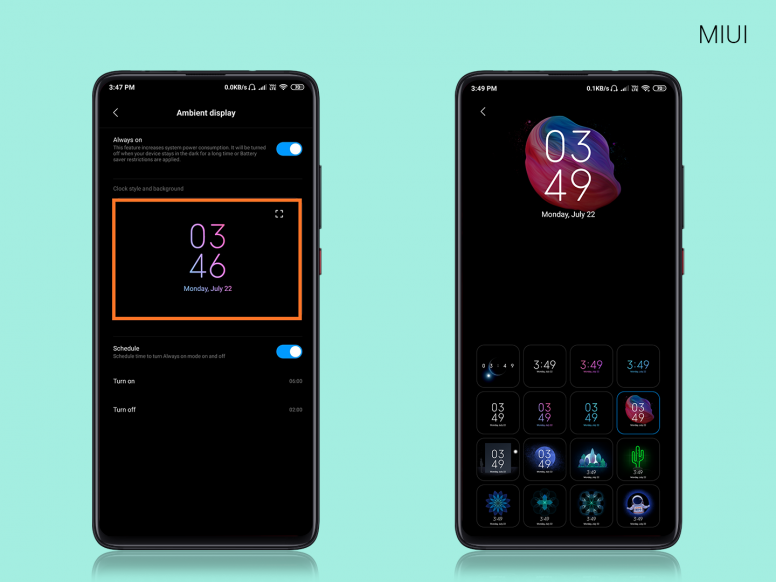 Several other options are there as well which can be customised according to your preference. And this is it. You have successfully changed your clock style and background for your Ambient Display.


Please feel free to drop your comments or suggestions below and if you have any queries, please don't be hesitant to ask.

Regards
Akash
MIUI Moderator
Mi Community, India

✒ Also read:

✒ Popular Columns across Mi Community:


Rate