Hello Mi Fans

Here is the recap of the most awaited the grand fest, MiPOP 2019, Redmi K20 and K20 Pro Launch Event and 36th Exclusive Fan Meet.




As we all know, after a journey full of failure and success Mi has completed its 5 years in Indian Market, maintaining its position at the top among other smartphone brands, since past few quarters.



To celebrate the completion of its 5th year, Mi organised MiPOP 2019 on July 17th, 2019 along with the launch event of the most awaited smartphone, or we can say Flagship Killer 2.0 Redmi K20 Pro. Many of the members from MiFC Chandigarh got to attend the grand fest.

Coincidently, MiFC Chandigarh has also turned 3, on July 17th, 2019, so it was a doubled enjoyment for us
.


The venue for the event was Andaz Delhi - A Concept By Hyatt. We reached the venue on time and were warmly welcomed. We went through the registration process followed by tea. After that Redmi K20 Pro and Redmi K20 were launched at very attractive prices by Xiaomi India VP Mr. Manu Kumar Jain and CMO Mr. Anuj Sharma. Along with the Flagship Killer 2.0, Mi Neckband Bluetooth Earphones, Mi LED Desk Lamp and Mi Water TDS tester was also launched.



All the launched products were put on display for hands-on, in the experience zone and then the delicious lunch was served. We clicked a lot of pictures during lunch. Thanks to Gaurav Kumar (Mi Explorer) for clicking some cool pics with his Redmi K20 Pro.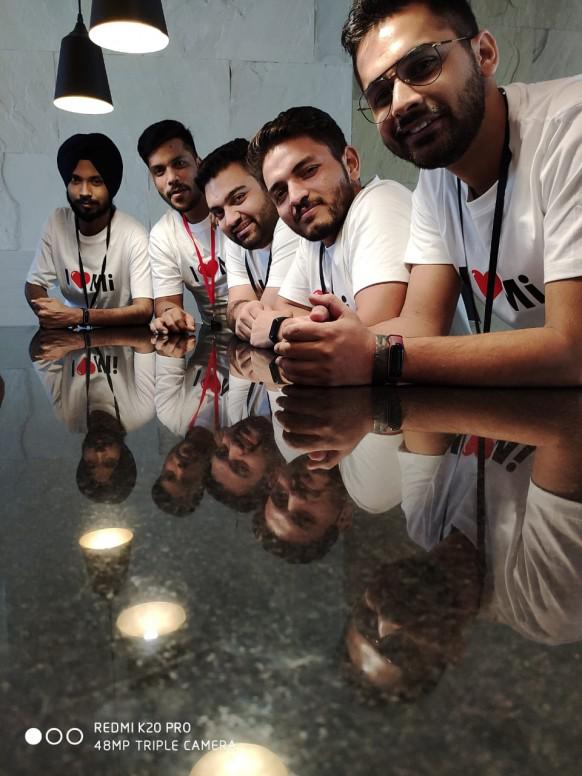 In the evening the most awaited celebration, MiPOP 2019 began. All of us enjoyed cool games and activities followed by lucky draws, standup comedy, some performances by Mi Employees and finally the concert of Jonita Gandhi. During the celebration, Mr. Manu Kumar Jain announced the FansWithBenefits Program in which 10 MiFans will be selected to be official Mi Photographers.

As it is said, Pictures Speak Louder Than Words here are some of them.



At last, we had our dinner, collected goodies and photo frames and started our journey to our city Chandigarh.




No, it doesn't end here...

A few days later, we got a news of Roadshow being organised in our city as 36th Exclusive Fan Meet, where all the newly launched products including Redmi K20 Pro, Redmi K20, Mi Neckband Bluetooth Earphones, Mi Super Bass Wireless Headphones, Mi LED Desk Lamp and Mi Water TDS tester was available for hands-on for all who were not able to attend the launch event. JW Marriot, Chandigarh was decided as the venue. We gathered in the main lobby and went in to the meet area for the registration process.


Fans getting registed...



After that Xiaomi India's Chief Marketing Officer, Mr. Anuj Sharma gave a brief keynote on Redmi K20 Pro and Redmi K20's features. It was followed by a Q/A session between Mi Fans and the Xiaomi Officials.



Interested fans took a hands-on experience of newly launched products.



No meet is complete without a group photo.



Then we all went for some snacks and tea.