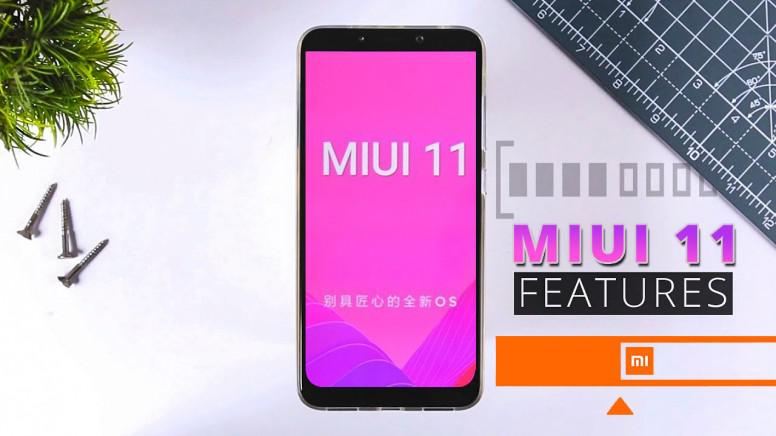 Hey Mi fans,

Are you waiting for MIUI 11? So Most Probably you must be also curious about releasing date, major features and supported device list. So now it's time to end your curiosity for MIUI 11. Because there are some leaks from your source. So let's move on toward MIUI 11 Information.


Ultra Power Saving Mode & Reducing Of Ads From System:

One of the great features that will be added to MIUI 11 is the ultra power-saving mode. With this mode, all apps and features except texts and calls will be turned off and the color of the screen will be turned into black and white in order to save the battery. Users will also have the ability to selectively allow apps in the ultra power-saving mode. And many MI smartphone consumer had a lot of issue & problem with the ads in the phone's system area. So MI is extremely reducing and working on their ads system and this is officially said by MD of Xiaomi India Manu Kumar Jain.
Redesigned Icon & Custom Animation:

From MIUI 6 Android version. There was not a single major change in icon and apps Design. But now in MIUI 11, you will be able to see some fresh re-designed icons. Because now MI is Looking for better User experience & MI is also adding and playing with apps animation.
System-Wide Dark Theme Support:

This is really good news for MI users. Who love Minimalist and black/Night Mode. This is really too good because you get Android with night mode. So from now, you can simply optimize your Smartphone for night mode in a single click. And also all your application will be in dark mode.
System Status-Bar Optimization:

Many users were having lots of issues with the status bar. This was noticed able for notch and due-dropped device. But now Mi will redesign and optimize the system to solve the device.



Automatic Screen-Shot & Notification Manager:

Basically, if you share a photo with anyone. Then you would see which photo have you just shared on your notification area and you also get in-built screenshot editor. It means now you can doodle, crop, adjusts, add text, and doing more advanced editing with your Screenshot.



List Of Supported Device:
| | |
| --- | --- |
| Mi Series | Redmi Series |
| Mi 9 | Redmi Note 7 |
| Mi MIX 2 | Redmi Note 7 Pro |
| Mi MIX | Redmi 5 plus |
| Mi 6X | Redmi 4 |
| Mi 6 | Redmi 4A |
| Mi Note 2 | Redmi 4X |
| Mi Note 3 | Redmi 3S/3X |
| Mi 5X | Redmi Note 5A |
| Mi 5c | Redmi Note 4 |
| Mi 5s | Redmi Note 4X |
| Mi 5s Plus | Redmi Note 6 |
| Mi Max 2 | Redmi Note 6 Pro |
| Mi Max | Redmi S2 |
| Mi Max 3 | Redmi Note 5 |
| Mi Play | Redmi Note 5 Pro |
| Mi 8 | Redmi 6 |
| ------------ | Redmi 6A |
| ------------ | Redmi 6 Pro |
| ------------ | Redmi 5 |
| ------------ | Redmi 5A |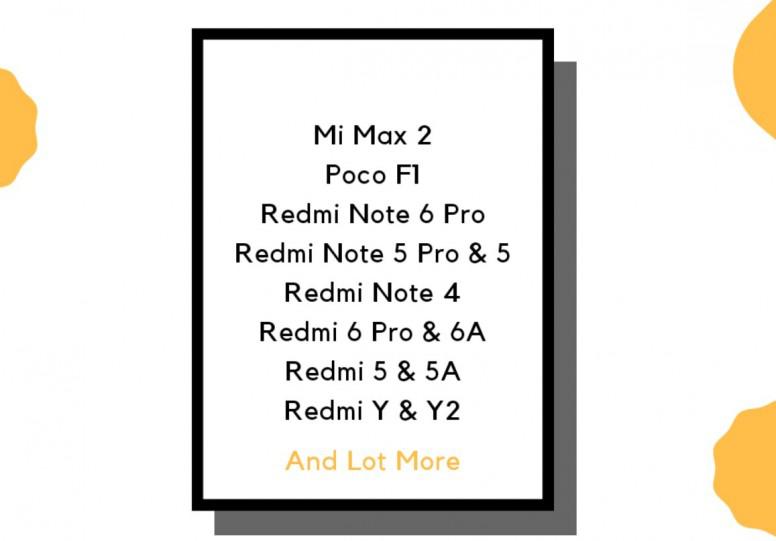 Hope you guys enjoyed this post, and know some new features about the upcoming MIUI 11.
Source:
https://trak.in/tags/business/2019/02/15/xiaomi-devices-will-receive-miui-11/