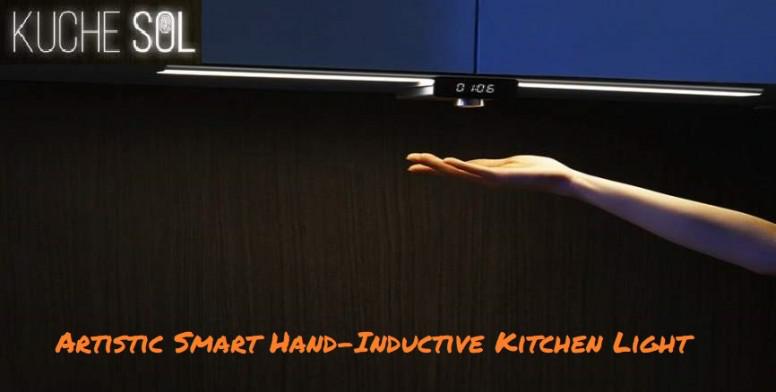 Hello Mi Fans!
Howdy friends, how are you all today. Now every home has a kitchen light. Today I will talk about smart hand inductive kitchen light. This light is very useful and to save money and energy. Also, this is safe for the environment and human beings. KUCHE SOL is your personal smart light artist that elevates your kitchen lighting experience to an exceptionally aesthetic level. It's super easy to control, install and adjust the brightness, while it brings more than just light but aesthetic experience to your life. So, without wasting your time let's talk about KUCHE SOL artistic smart hand-inductive kitchen light now.
➤ Technical Specification:
Power: 4W
LED: SMD4014 (96PCS)
CCT: 4000K
CRI: 80
Size: 23.7" x 5.1" x 1.6"
InductiveSwitch:IR Hand-Wave
Color: Silver
➤ Design: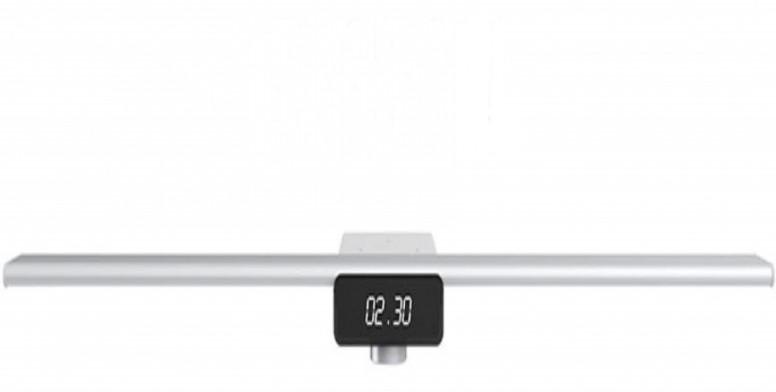 The body of the KUCHE SOL is silver-white in arch shape and made of lightweight aluminum alloy with flowing lines. Our product is furnished with an anodized surface which can only be seen in flagship cellphones. It is so ultra-durable and beautiful that truly a feast for the eyes. Anesthetic decoration for your home.
➤ Features:
● Gesture Control Switch:
KUCHESOL emits balanced light that covers a wide range of area and never dazzles your eyes. Its soft and soothing ambiance creates a pleasant environment for your space. Your hands are too busy to touch a switch so you can turn on and off the light? Never a problem with KUCHE SOL since you can simply control it by hand wave gesture under its detection area without having to physically touch anything
● Adjustable Light Brightness:
There are two options for you to adjust the light brightness. One Hand wave gesture under the detection area to find the best brightness for you. Two turning the spinner button for a more accurate brightness adjusting. Either way can help you get the best lighting experience.
● Wiring Free: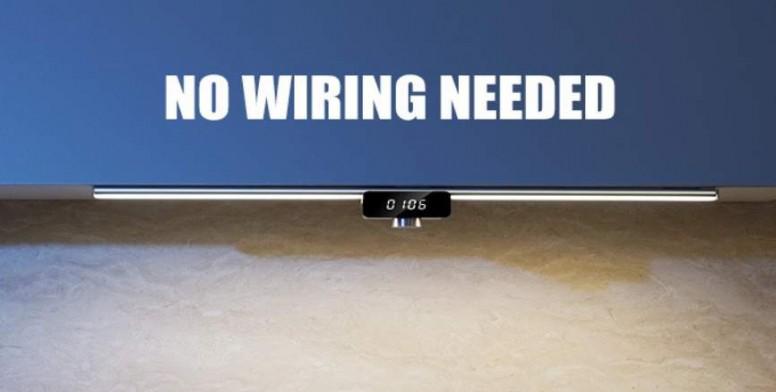 KUCHESOL is powered by a battery that requires no extra wiring in the kitchen, which could free yourself from some troubles preparing for the wiring such as digging the wall. The timekeeper is made of a high-resolution LCD screen with crystal-clear readings. The swappable 7200-mAh lithium battery frees yourself from trouble into wiring
● Easy To Install:
● Smart Alarm Clock: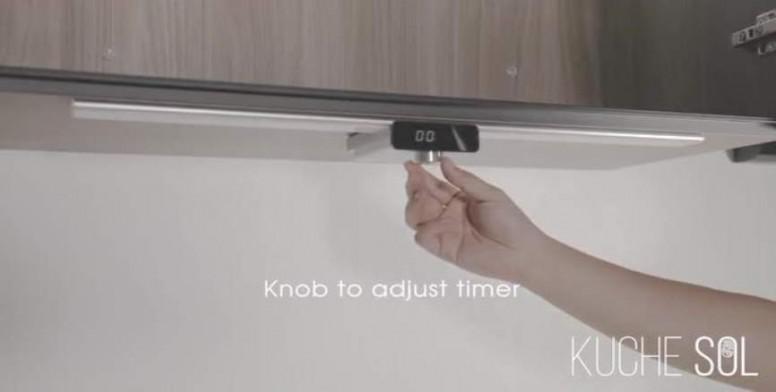 KUCHESOL has in build smart alarm clock so that way you have to don't worry because you want to boil egg then starts timer 10 minutes. So this clock makes smart an alarm that your boil egg is ready.
Check out the KUCHE SOL: Artistic Smart Kitchen Light here
KUCHE SOL is an intelligent light for your kitchen. It has adjustable brightness and timer control. It has an inbuilt alarm to serve as a cooking timer. It can be turned on and off by gestures in case your hands are busy.
Copyright Disclaimer: The data and imagery provided in this article belongs to their original creators!
Be the first to be informed: Follow us
Recommended Threads:
Big Thanks to
Thanks to Admin @R0user And Thanks to Our Beloved SMod @Furqaan Saikh And Our Mods @Harisankarg & @Snedn For ContinuousInspiration and Guidance and Supervision.
Thanks for Reading
So, what do you think about this about KUCHE SOL: Artistic Smart Kitchen Light? Please share your thought in the comment section below.