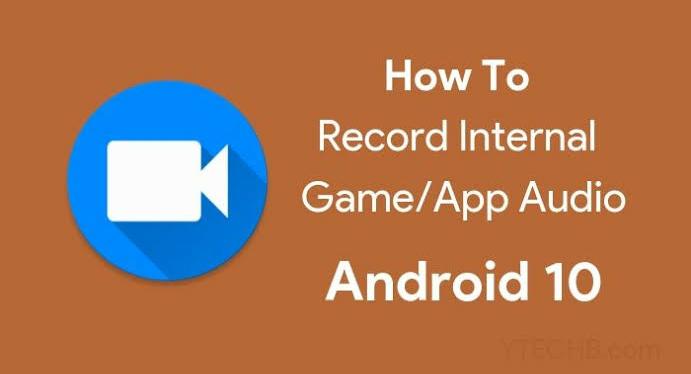 Hello Mi Fans.!

In recently launched Android 10, it has a unique feature of recording internal game audio. We all know that taking a screenshot on our phone is so easy. But Recording an audio screen recording in our device is tough as taking a screenshot. In modern devices, we face audio problems with the built-in screen recorder app. If your phone doesn't have a pre-installed screen recorder app, then we need to install other apps or 3rd party apps and then we face restrictions. No worry about installed 3rd party or other recording apps or root your device.


How To Record Internal Game Audio?

To download and set up the right screen recorder app that's able to record the internal audio from other apps. Follow these are steps:-

Download "Screen Recorder – No Ads" from the Google Play Store. You need to be using version 1.2.1.4 or above for it to work.

Open the app, and tap on "OK" when it asks you to choose a folder to save files to.




Your pre-installed file manager app should show up, opened to the "Movies" folder by default. Tap "Allow access to 'Movies'" at the bottom.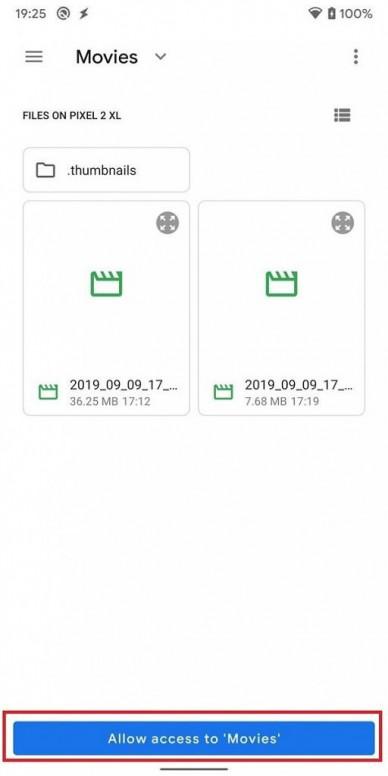 A dialog box should appear asking you to confirm whether you want to give the app the ability to save its screen recordings to the "Movies" folder. Tap "Allow".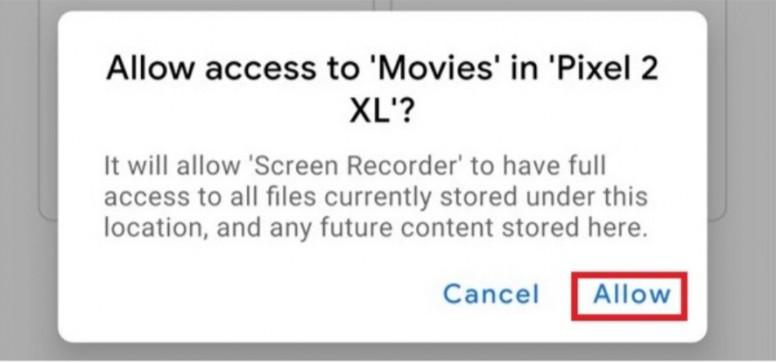 We should automatically jump back to the Screen Recorder – No Ads app. Open the sidebar menu and tap on "Settings."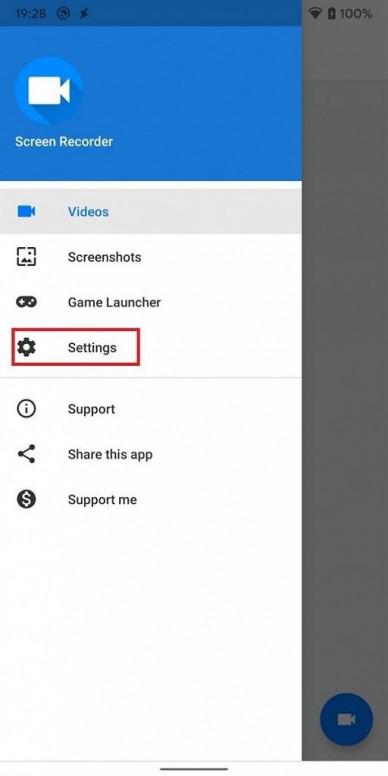 Scroll down to Video Settings and make sure that "Record audio" is checked and that "Audio source" is set to "Internal sound." Change the other options, such as video recording quality, as you see fit.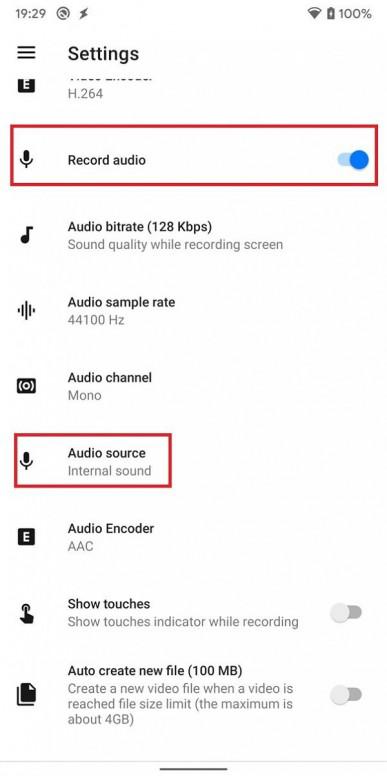 Open the sidebar menu again and tap on "Videos." The app should ask you to grant it some necessary permissions here, so go ahead and grant them. Tap on the floating video camera icon in the bottom right.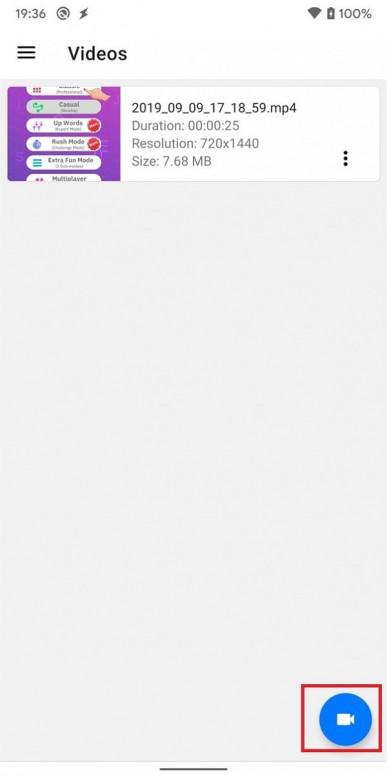 You'll be asked to grant the app the permission to "display over other apps." This is needed so the app's floating screen recorder toggle can be used. outside of the app.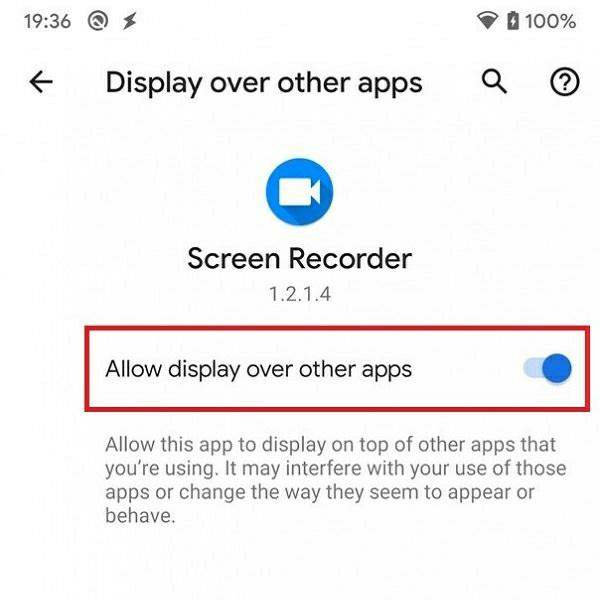 Finally, tap on the floating video camera icon one more time. The app should exit to the home screen, and a floating toolbar should appear. From left to right: Start recording, take a screenshot, open settings, or close overlay.

Tap on the left-most icon to start a screen recording. You'll be shown a warning that the app can capture sensitive information…so obviously don't try and record anything sensitive!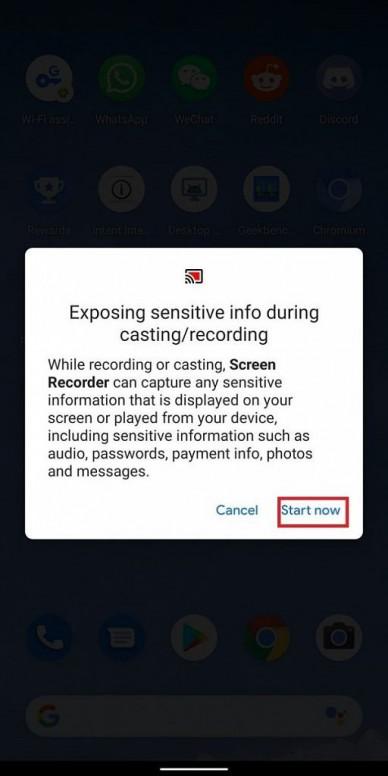 When the app is recording your screen, you'll see its icon in the status bar as well as another icon that informs you that an app is currently capturing your screen. To stop recording, simply pull down your status bar and tap on "STOP."



In Android 10 Google added a new API that developers can use to capture audio playback from other apps. These API is called AudioPlaybackCapture, and it allows apps like screen recorders record audio from other apps so long as a few conditions are:-

The user has to give their consent to allow the screen recorder app to record audio and video on their device. The screen recorder app must also be granted permission to record audio.
The audio that is being captured must be specified as media, game, or unknown.
The app/game from which you want to capture audio must have a certain flag set in their Manifest file. On Android Q, this flag defaults to true. On Android Pie, it must be manually set to true. The app/game must also allow its audio to be captured by non-system apps.


Android 10 has an API that allows to screen recording with audio. It is the best feature for those who like or need to recording game audio. Games such as PUBG Mobile, Fortnite Mobile, and most other games sadly haven't opted in or updated to target Android 10, so there's no way to record the audio from those games unless your OEM added a built-in screen recorder with this option. In Mi mobile it has own API, So we easily record audio in our device.

Source

Be the first one to be notified: Follow us: