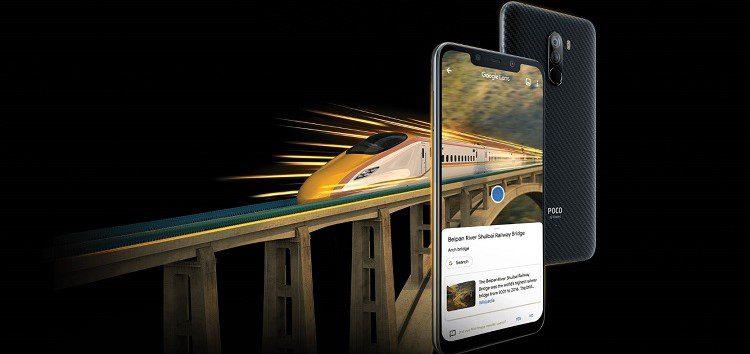 Last month, Xiaomi discontinued Pocophone F1 or Poco F1 if you like, in the Philippines, yet there are still no signs of its successor despite some promising words from the company.Still, POCO by Xiaomi promised to continue supporting the device with regular software updates. It's public knowledge that Xiaomi is testing Android 10 on the Poco F1, probably the second and final major OS upgrade the device will ever see, at least officially.
We also know that MIUI 11 is in the works and even though no official release dates are out for both Poco F1 Android 10 and MIUI 11 updates, all these are signs that the Pocophone F1 has a bright software future ahead.[/url]Initially, the POCO team was quite consistent with software updates for this budget beast of a phone. However, as with any aging phone, things have started changing gradually in recent times. For instance, the device had to [url=https://piunikaweb.com/2019/08/28/pocophone-f1-poco-f1-august-update-miui-10-3-7-0-is-here-bundles-july-security-patch-download-links-inside/" rel="noopener" target="_blank" style="outline: none; box-sizing: border-box; margin: 0px; padding: 0px; border: 0px; font: inherit; vertical-align: baseline; color: rgb(206, 36, 41); transition: all 0.17s ease-in-out 0s; text-decoration-line: none; background-image: initial; background-position: initial; background-size: initial; background-repeat: initial; background-attachment: initial; background-origin: initial; background-clip: initial;]wait until last month to receive July security patches.

This implied that the August security patch would equally delay to arrive, but little did we know POCO was lining up a nice little surprise. As of this writing, the Pocophone F1 has a ready update to MIUI 10.3.8.0.PEJMIXM that tags along the latest September 2019 security patch.The update, which is arriving over the air like any other typical software update before it, weighs 158MB, so don't expect any new features after you make the upgrade.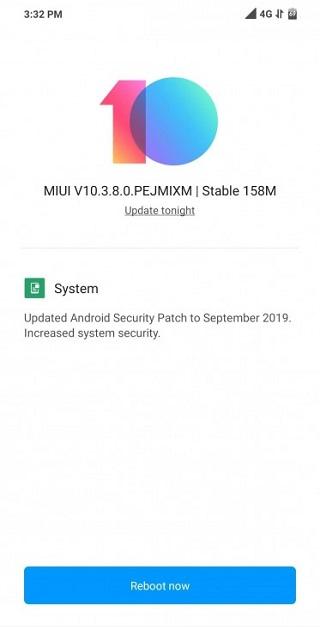 Having skipped to roll out the August security patch, the POCO team is now serving Poco F1 users with the latest September patch. This OTA likely includes all the bug fixes and performance improvements that were part of the August patch.Going forward, you might want to expect more similar cases of delayed Pocophone F1 software updates. But this should only surprise new Android users. Still, we expect that POCO will keep sending security updates to the device from time to time, if not monthly.
Also, seasoned smartphone users will know that OTA updates take time to arrive on all units. Given that the incoming Poco F1 software update is airborne, it will take time before everyone gets the download notification, so be patient.Unfortunately, we haven't located the link to download the official ROM needed to upgrade manually, so waiting for the OTA is your best shot at receiving the latest September security patch on your Pocophone F1 for now.