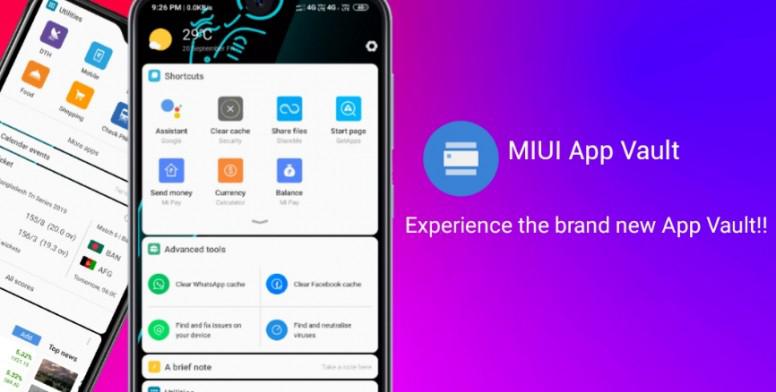 Mi fans,
"Technology is nothing, what's important is that you have faith in people who are basically good and smart and if you give them tools, they will do wonderful things with them". With this beautiful quote, let's try to connect today's thread of App Vault. Technology is now very common as each brand offers you something unique. But is that resource really useful for those users? MIUI believes in providing the best and useful tech to its MIUI'ers as they are basically smart, therefore they can handle and make the best use of the features.
MIUI App Vault has been completely redesigned from scratch and has been made much more user-friendly and has brought forward some really cool animations.

Features added in the App Vault:

Social media support - Create story and post on facebook, upload photos on Instagram, send messages on Messenger and create status on Whatsapp. You have easy access to your IGTV too.
Tools - Google Drive support, Gallery collage & clips, IR Remote, Send money and check balance via Mi Pay.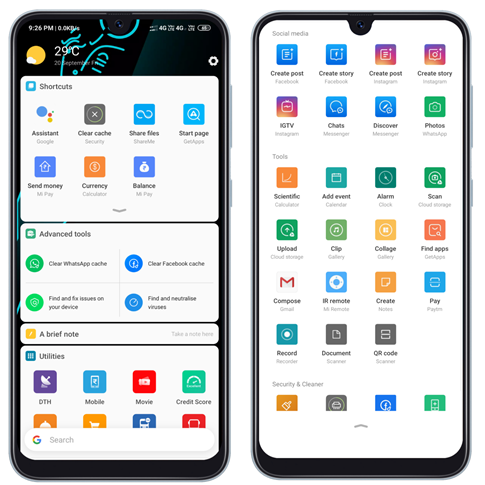 Search bar - Search bar now directly shows results from Google Chrome.
Security features - Whatsapp & Facebook Cleaner.
Get Apps support now available.
Utilities - Paytm Movies, Credit Score, and many new partners under Food Delivery, Travel & Shopping.
Super cool animations and faster UI.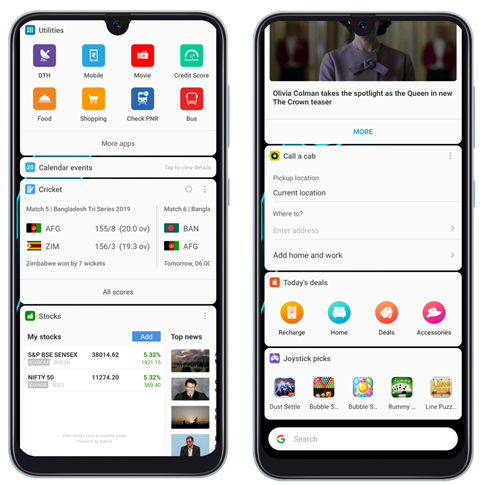 The new App Vault has definitely added a lot and will surely make your smarter life more convenient and also keeps you connected to various social media channels and also the Moments tab keep you updated about the trending news worldwide. The utility section has been added with top partners and you can easily avail their services without installing the apps and thus saving your space in the device. Followed by Cricket & Stock market section which helps you stay connected with live scores and prices.


Please Note: These features are available on or after the build number 2.14.18.
Regards,
MIUI Moderator,
Apiyush265
Rate