Hello Friends ,
After a long time , I am back with brand new and very useful article for all Redmi lovers , in this article you can learn about a bug in redmi phones.
First of all, we know about that bug which is Can't load image" In MIUI 8 Android Marshmallow update.
Some time many Redmi user face this type of error "Can't load image" when we want to set any wallpaper in phone's lock screen or home screen. As you can see in image.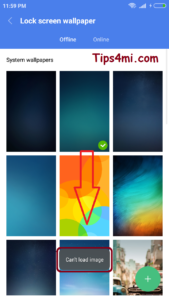 Can't load image error
As you can see in the screenshot it says "Can't load image". I would like to inform users that it is not a Big problem. it's a permission which is needed by system launcher.
We get this problem when we want to set or change any wallpaper on lock screen than some time we get a error "Can't load image" . Now in this post I am going to tell you how we can fix this issue with step by step , so please read the steps with carefully and fix your issue, so lets get started.
Must Read [100% FIXED] HOW TO FIX DON'T COVER THE ORANGE AREA OF SCREEN IN REDMISteps For How To Fix "Can't Load Image" On Wallpaper In Redmi
First of All Open Setting.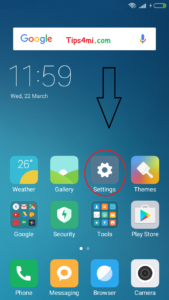 Open Setting
Slide down And find Installed Apps.
Now Open Installed Apps As Given In Image.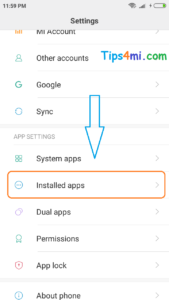 Open Installed Apps
In All Installed Apps List You Just Find System Launcher.
Than Open It.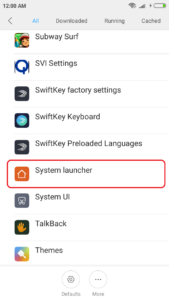 Now Click On Clear Data & Clear Cache.
As Given In Image.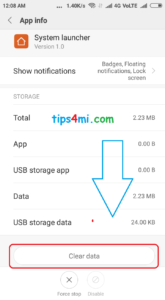 After That Go To Apps Permission.
And Open It.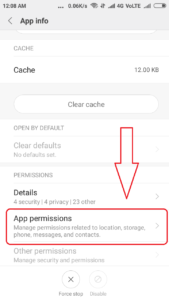 Now You Can See All Permission Are Off.
As you can see in the given image.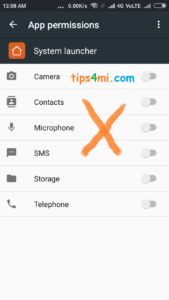 Simply Allow All Permissions
Follow with Screen shot.
After Given All the Permission, You can Change wallpaper of your mobile Screen.

I hope you liked & Enjoy this article so simply Follow above Guide for Fix "Can't Load Image" so keep visiting here for more cool stuffs like this thanks.
I hope you understand all the step without any problem and this tutorial very help for you.
If these steps doesn't fix the problem then you may really need to go to service center. Good luck!
Don't Forget to subscribe our
Blog
via Email, Like and share with Others if you have any issue or query then put your comments here.
if you want more tips& trick Related with redmi/Xiaomi and other android phone related videos just goto our Youtube Channel & visit on site tips4mi.comThanks friends keep visiting for more tips and trick related with Xiaomi/Redmi phones.
Rate