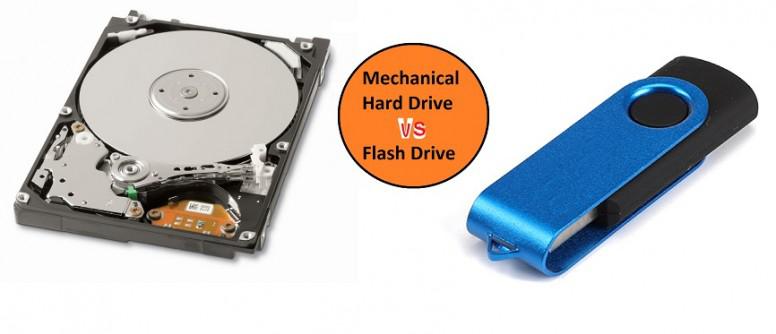 Hello Mi Fans!

Introduction
What Is Mechanical Hard Drive?
It is an incredibly efficient computer memory device that uses a simple magnetism method to store vast amounts of information in small Disc like structures. Hard drives were invented over 50 years ago and have been used in personal computers since the mid-1980s. The microprocessor in computers is the bit that does all the "thinking" and calculating—but it's the hard drive that gives computers its prodigious memory and let it store digital photos, music files, and text documents.

What Is Flash Storage?
Flash memory is a non-volatile memory chip, used for storage and for transferring data between a Personal Computer (PC) and Many Digital devices. It can able to electronically reprogrammed and erased which is often found in USB flash drives, MP3 players, digital cameras and solid-state drives.

It is a type of data memory device using an electronic device to erase or write digital data. Flash Drive can be programmed and erased in a large bunch of blocks. (though flash memory has replaced Mechanical Hard Drives in many machines over recent years)

Working
How Mechanical Hard Drive Works?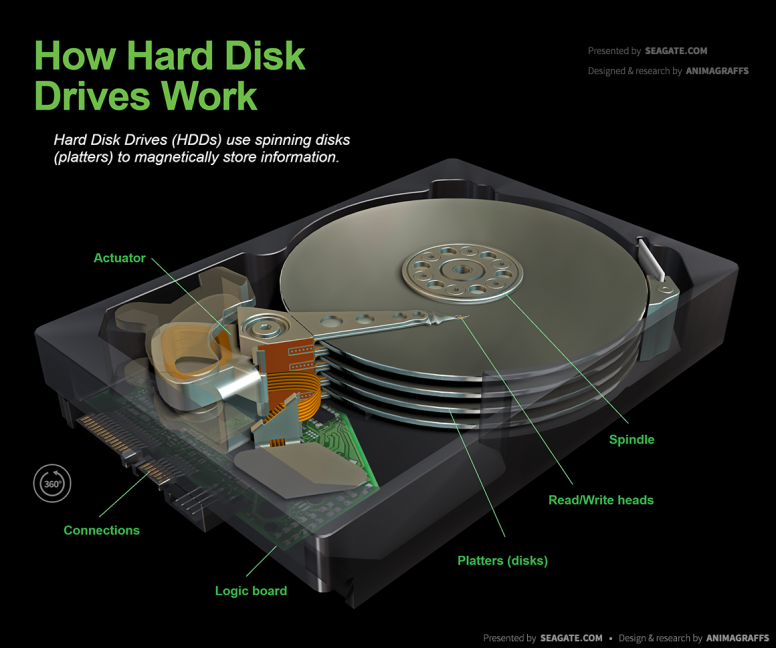 There's just a large shiny, circular "plate" of magnetic material called a " Platter ", divided into billions of tiny areas (Which is also called as " Bit "). These gaps filled with Binary Language which is 1 or 0 each letter or each part of data is read either by 1 or 0. Each Data structure is stored into these gaps independently by Magnetized (Used to store 1) or Demagnetize (Used to store 0) area. Magnetism is used in computer storage because it goes on storing information even when the power is switched off. If you magnetize a nail, it stays magnetized until you demagnetize it. In the same way, the computerized information (or data) stored in PC hard drives or iPods stays there even when their power is switched off.

A small hard drive typically has only one platter, but on each side, it has a magnetic coating. Bigger drives have a series of platters stacked on a central spindle, with a small gap in between them. The platters rotate at up to 10,000 revolutions per minute (rpm) so the read-write heads can access any part of them.

How Flash Drive Works?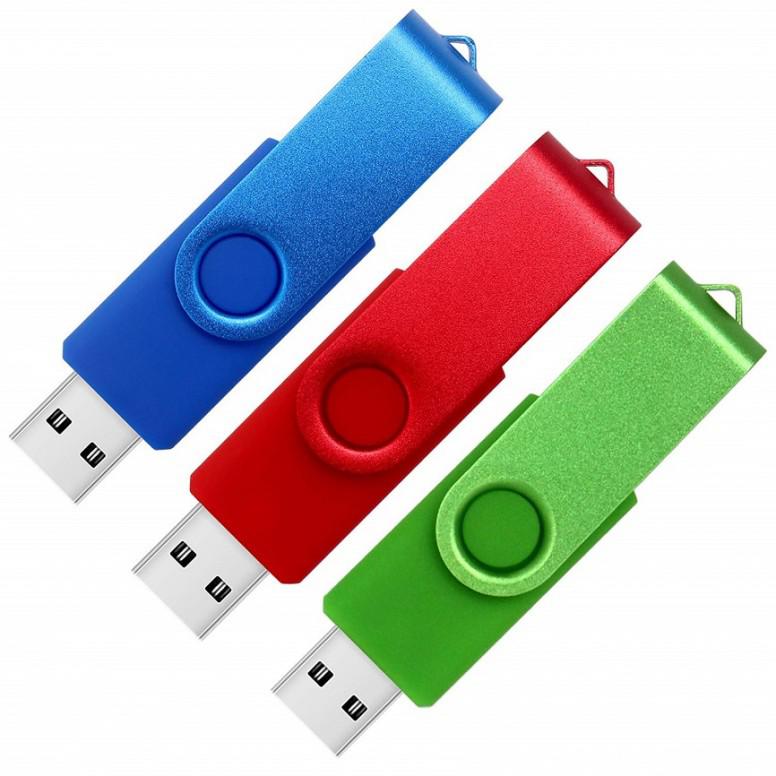 Flash memory is a type of Electronically Erasable Programmable Read-Only Memory (EEPROM), but may also be a standalone memory storage device such as a USB drive. EEPROM is a type of data memory device which is using an electronic device to erase or write digital data into it. Flash memory is a distinct type of EEPROM, which can be programmed and as well as data can be erased from it in large blocks.

Simply Said Flash memory is also a complicated Memory Storage technology, but it involves little mechanical ingenuity. In flash memory, data is also effectively stored in the form of ones and zeros just like Mechanical Drives. But in Flash Drives a zero is created by an empty cell, a one by a cell where an electrical charge is trapped. Which the data are stored by Electrically charged particles in cells which could be in the form of either one or zero.

Comparison
Mechanical Storage Hard Drive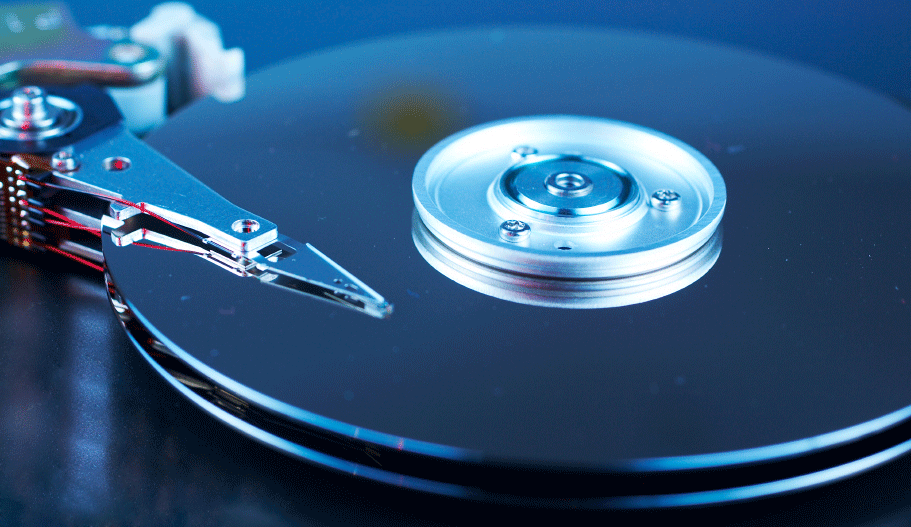 • It utilities spinning platters that take a magnetic imprint of the data which is saved.
• A hard disk provides the most economical choice financially and offers much more storage than Flash Drive.
• On Performance-wise, hard-disk drives give greater read/write times than Flash Drives.

Flash Storage Drive



• Flash memory is a solid-state memory chip with no moving parts.
• To carry-everywhere drive to back up essential documents and files, flash memory is best in size-to-capacity ratio because it has no moving parts.
• It can be powered via USB and requires no mains cable when transferring data
• HSSD (High-Speed Storage Drives) is also one type of flash drive but there is very little different than flash drives.

Note:- Flash Drives are also called and can be confused with SSD. Working and types of Components are similar.

Conclusion:- According to my experience from what I have researched and see if you have large files to store and you are in the field of editing videos and photos then you should go for Mechanical Hard Drive Storage System. If you have some project work, PPT presentation, or a small video then use Flash Drive. Otherwise, they both have their Specialty of usage.

Source:- 1, 2

Guys tell us in the comment section if you guys want to add something to this thread, which I might forget to Say. If you want to know something about any tech gadget or have any tech-related queries you can always comment below we Techie Team on Mi Community always willing to help you guys. Follow our Team Channels so that you guys can always be unto-date with the latest Tech Juice.



" Thank you "




Be The First To Get Informed About Every Tech News: Follow Us On