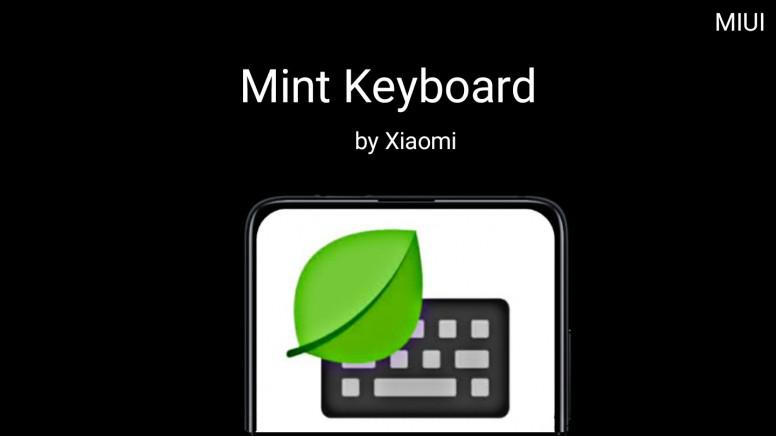 Hello, Mi Fans!
Now we live in the Smart Phone era where we do almost everything with our phone. But to do all those things keyboard is essential. The latest MIUI 11 comes built-in with the smartest keyboard that is Mint Keyboard. Let us make our typing smart with this keyboard.
We have been using keyboards since 1868 but those were mechanical keyboards and they were not smart enough. As we have moved to the era of the smartphone we expect more from a keyboard. It has to be smart as well as efficient in every way. Considering the situation demand this time they have bought Mint Keyboard which has been developed for Indian users. Which is a part of MIUI 11. Now no need to search for the specific contents as it comes with all essential contents, making your task in a faster and efficient way Mint Keyboard has come up with "innovation for mankind" theory where you will find a lots of stuff to explore inside it.
App Previews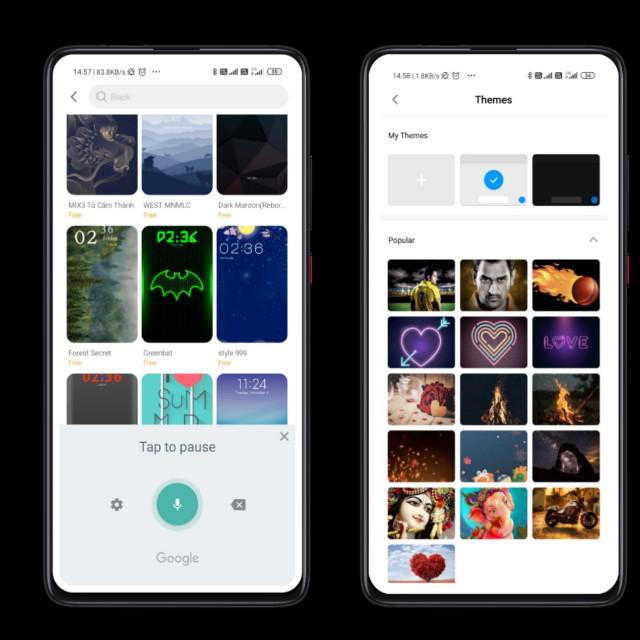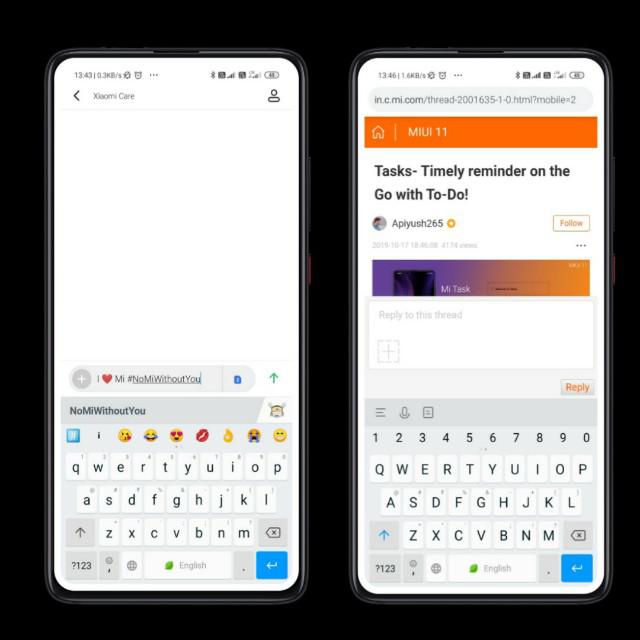 Features
AI-Powered Corrections & Predictions: AI is now everywhere and Mint keyboard is nothing different. AI engine has made this app better than ever. It will give you better next word predictions based on your typing style. It will correct words not only based on the dictionary but also based on your typing style. And this makes it the smartest keyboard. You can also set the AI level from three modes available.
Voice Typing: This is also a great feature to save your time. Now you can say what you have to write and it will convert your voice into text. It uses Google's speech-to-text so no need to worry.
Swipe Typing: We are always busy and need to save some time. This has led many innovations, swipe typing in one of them. To type something in a faster way all you need to do is swipe your hands across the letters and the AI engine will understand what you are trying to write. It will add the word instantly to your writing. It will also add spaces between two words. It has been enabled by default in Mint Keyboard.
Themes: We customize all our things which makes them different than others. Mint Keyboard also has lots of themes to customize according to your liking. You can also add your photos which will make it more unique.
Smart Emojis: Emojis makes a conversation interesting. They are more than just being cute they express our feelings. But what is smart about it is now you don't need to find Emojis from the long directory. Now AI will suggest you Emojis based on your writing. This makes typing faster and smarter.
Multiple Language Support: You express your feeling on your local language so it is important that you should follow it. Mint Keyboard has 28 languages and it covers all major Indian languages from Hindi to Sindhi and Maithili. You can switch between them by just pressing a button.
Stickers and GIFs: Stickers and GIFs makes a conversation interesting and they also gave us the opportunity to express our feelings in a better way. They variety of Stickers and GIFs makes Mint Keyboard unique. There are 60+ stickers. You can download them anytime.
Instant Translation: This is also a unique feature of Mint Keyboard. You can get instant translation from one language to another from the keyboard itself. Just set the language in the settings and you are good to go. Now what you type in one language it will suggest you in your desired language. This is a very helpful feature.
Quick Reply: You can save your replies which you type very frequently so you don't need to write them over and over. Greeting and wishes also gets updated regularly. So now you can send unique good morning wishes every day. The keyboard will do its work to save time.
Pros. & Cons.
Pros:
AI-powered prediction and correction makes this keyboard smarter than ever. Learns as you use it more and more.

Smart Emoji prediction saves time.

Lots of input methods like voice typing and swipe typing to save you time and make your typing faster.

It has lots of customization features like themes and option to add a custom image.

Support for stickers and GIFs makes it allrounder keyboard.

Quick reply is a great feature of this app.

Instant translation makes this app very unique.

It supports all major Indian Languages so no need to worry.



Cons:
There aren't many of them because the developers are always fixing and making it better than ever. But swipe typing needs some more improvements to make it more fluid.

Regional language typing needs more improvement.



My Opinion
I just love this keyboard. Now this is more convenient as it comes built-in with MiUi 11. Using this keyboard for a very long time and I can say you won't regret once you start using it. AI prediction is very addictive which made me fall in love with this keyboard. Just use it so see it's magic.
DOWNLOAD
Note: Download link only works in Mi community app or Mi community mobile website.
Previous Threads:
Rate