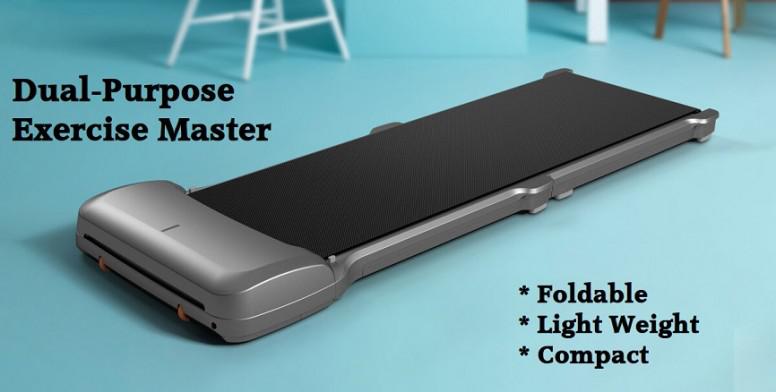 Hello Mi Fans!

We all love to make our body fit as fine well there are many gadgets through which we can make our life healthy and fit. So this gadget is portable and it is for the users who always wanted to take a walk or run for a mile.

Introduction
This Gadget is made of aluminum material which can provide better strength while using it. It is a fully external power operated treadmill, to minimize the weight it can only be used when it is plugged with the adapter. It can use in many ways for walking & jogging when you think of getting fit.

How It Works?




A powerful motor is attached to the power supply which is operated through DC Current coming from the adapter. This Brush-less motor makes less noise when it's in use. The motor rotates a roller which is attached to the treadmill frame, a silicon belt wrap around the motor, This belt has teeth made on both the side of its border, well fits inside the inverted pattern on the roller which is called "Grugh".

This belt is further attached on the other side of the roller which is just freely attached there with smooth bearing to get maximum output from the treadmill. When roller starts moving these belts also rotates then the user can control speed according to its requirement from the remote.

It has a motion sensor through which it automatically starts when it detects User motion on the surface of the treadmill. This motor is attached to speedometer and accelerometer through which user can keep update that how much time they have been running? At what speed they have been running for a while? and other stuff such as time etc.

How To Use It?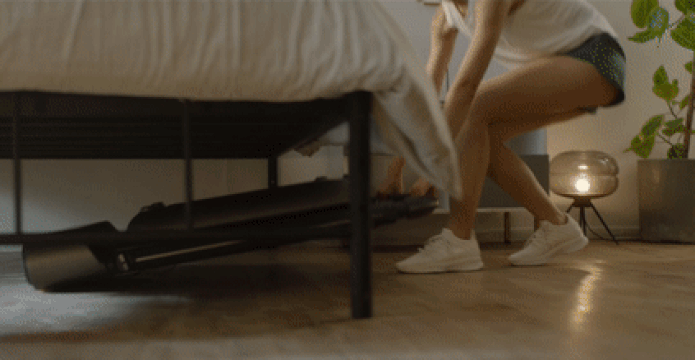 Step 1: First user have to plug it in with the given adapter.
Step 2: Power on the button given beside the plug on the front side. When it becomes on a White light will show up.
Step 3: The Screen Given on the top will startup. Connect your Remote by clicking the middle button. All set you are ready to go.



Step 4: Through + & - button users can change speed and through another button on the bottom side of remote user can change modes.
Step 5: It has a built-in handle given for walking purposes or for people who are diagnosed with back pain or can't able to run properly.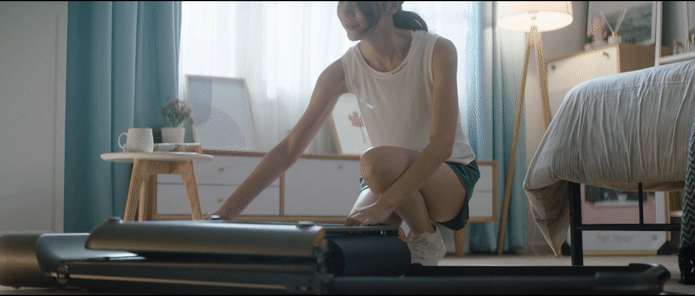 Other Built-In Features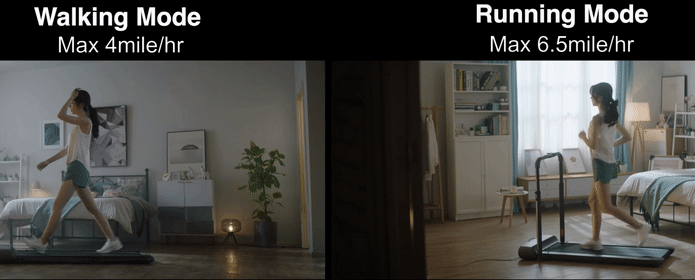 • It is possible to connect it to a smartphone wirelessly (Bluetooth) and thus give use to an application that has its own implemented functions.
• The device has an LED screen, where shows different data while exercising, but it cannot be customized or change.
• It has a function through which it can start automatically when it is detected that someone is on the belt.
• The maximum speed it offers is 6 Km/hr.
• The silicone grips which are given are combined with damping that provide Noise reduction & comforts leg joints.

Features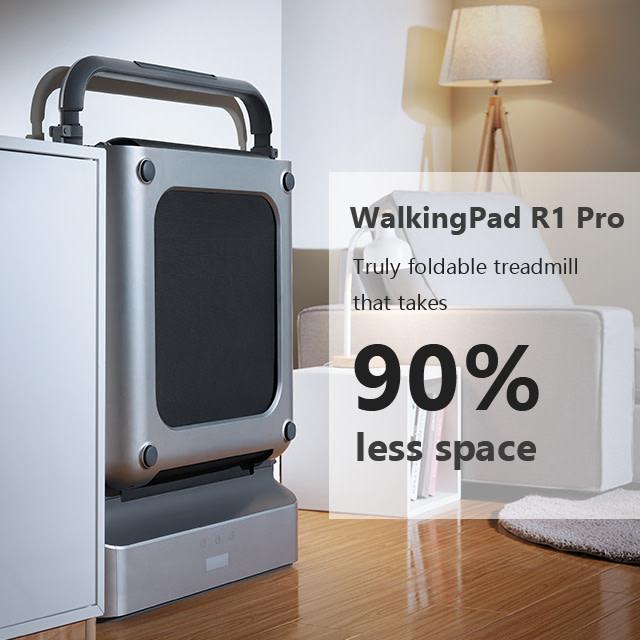 • 180-degree folding
• Upright storage, only 15 cm thick
• Hidden LED light unit
• Lightweight aluminum alloy structure
• Fine remote control, comfortable to grasp
• Two types of exercise modes

Conclusion: This tech gadget looks simple but it is foldable so some of the hardware is used in bending condition. To be frank, if you are a person who doesn't go outside most of the time and wanted to go for a walk then this gadget fits you fine.

Source:- 1



" Thank you "




Be the First to Know About Every Tech News On