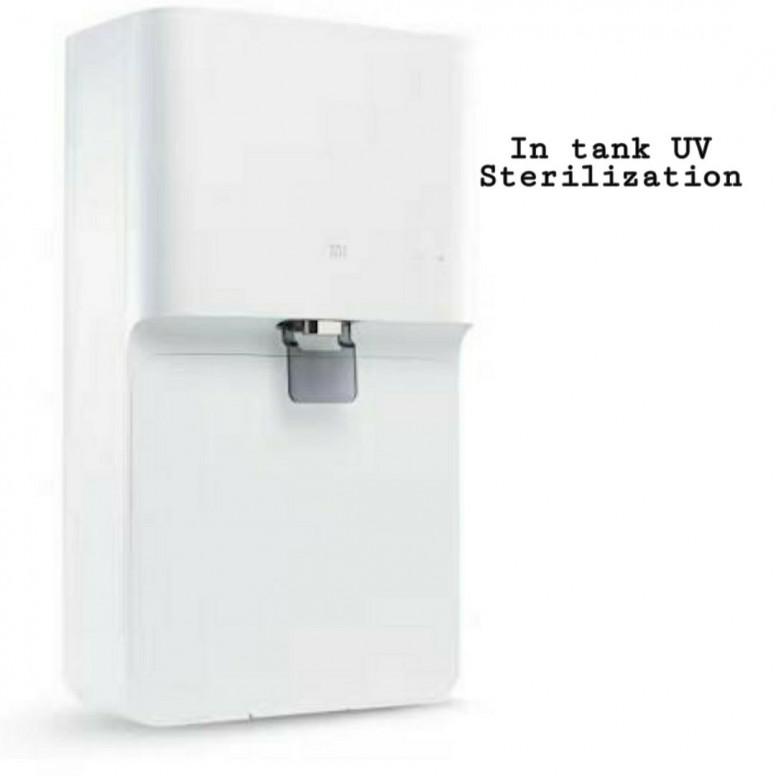 Hi Mi Fans,
I hope everyone is fine, But If you illness & Find how you ill, then this thread is for you, so read this Thread carefully
In many causes like In morning Purified water drink at night or second day, If you thinking you are using RO water for drinking then you are might be wrong in some cases because In stored water bacteria are born and make undrinkable water. Other RO plants do not store safe & pure water for a long time, Therefore Xiaomi recently launched "MI smart Water Purifier" Let's see how this device store pure water for long time.
MI smart Water Purifier has next Generation In tank UV Sterilization, It helps in storing pure water for long time.
-What is UV in Mi smart Water Purifier?
In Mi smart Water Purifier UV is Ultraviolet electromagnetic radiation with wavelength from 10 nm to 400 nm, shorter than that of visible light but longer than X-rays
MI smart Water Purifier UV water purifier treats microbiologically unsafe water with germicidal ultraviolet light. If you drink bacteriainfested water, the organisms can embed in your digestive tract. Ultraviolet radiation renders bacteria, viruses, parasites, and fungi unable to replicate by damaging the nucleic acids of their DNA.
-How UV work In MI smart Water Purifier?
Mi Water Purifier UV exposes living organisms, such as bacteria, viruses, or a germicidal ultraviolet wavelength. With enough energy UV radiation at the 254-nm wavelength disrupts the DNA in pathogenic microorganisms so they cannot reproduce. The ultraviolet light prevents bacteria from spreading disease through drinking water.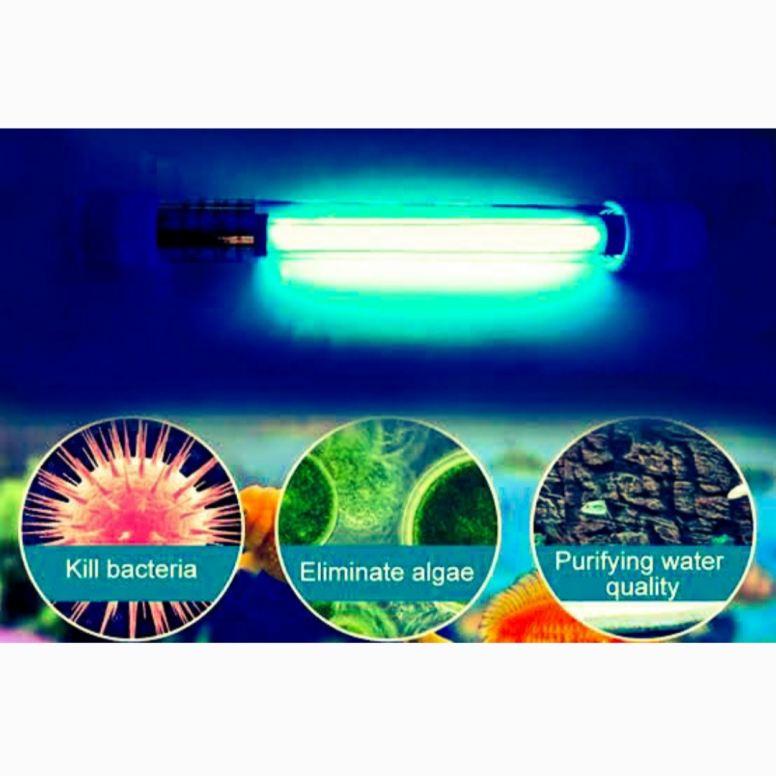 UV dosage is the measurement of energy delivered by a MI smart water purifier. The more dosage provided, the more energy delivered to treat contaminated water. this energy becomes sufficient enough to inactivate most of the microorganisms present in water.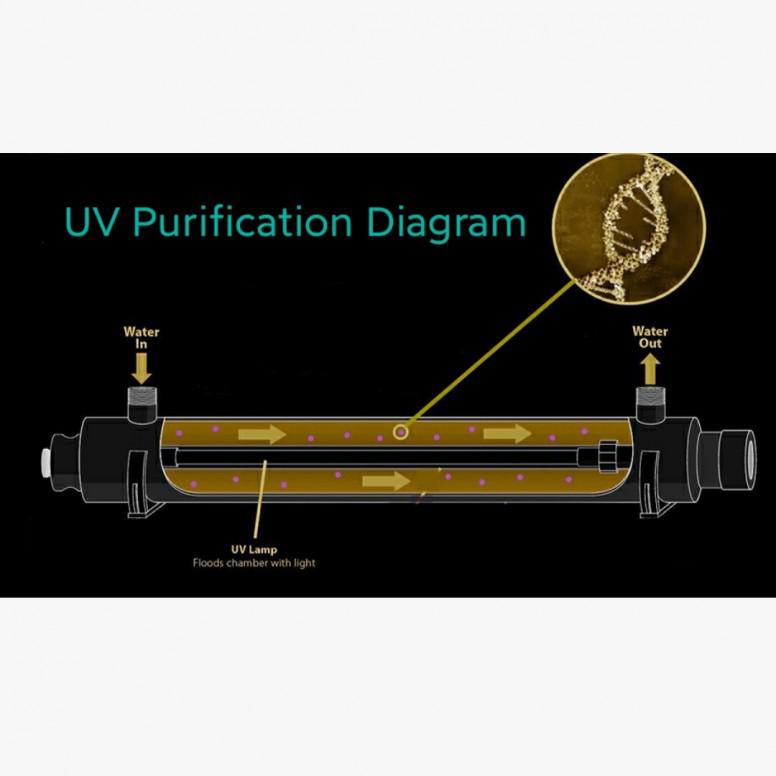 -What is Inside of the MI UV water purifier?
In Mi UV water purifier includes a chamber that encases the entire system. The glass quartz sleeve holds the UV lamp that emits a germicidal wavelength of radiation (UV-C) to deactivate living organisms,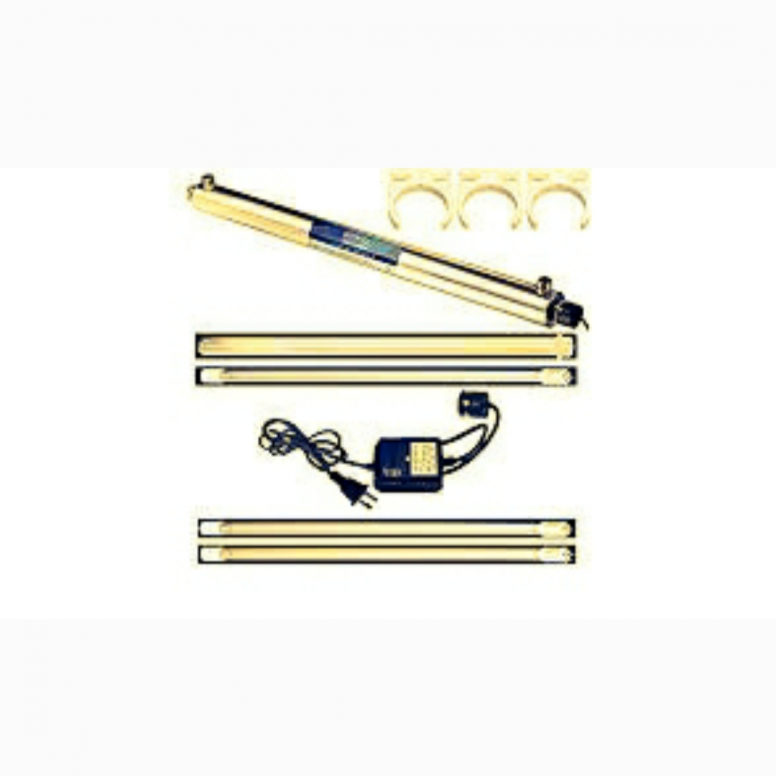 The quartz glass sleeve is transparent for the UV wavelength, which allows UV light to penetrate the glass and disinfect the water, A quartz sleeve protects the UV lamp from the water because water and electricity don't mix well. O-rings to seal the whole system together. UV lamps run on mercury vapor. The mercury vapor is loaded into a UV lamp in the form of little beads.
-What does a MI UV water purifier not remove?
particles from water, added chemicals, bad tastes, and odors.
-How Much MI smart Water UV Purification Effective?
UV system of MI smart Water Purifier sterilize water quickly and effectively. UV disinfection deactivates 99.99% of living organisms in the water. Mi smart Water Purifier designed to run constantly water for use always safe. Because a UV purifier is not a filter, there's no wastewater left behind to clean out. Every drop of water that enters the UV system is purified.
-Does MI smart Water Purifier Uv system safe For Our Human life?
Mi smart Water Purifier UV treatment is safe. It does not use harmful chemicals. Mi smart Water Purifier UV sterilizer uses UV-C light to disinfect. UV-C light is harmful to humans just as it is for microscopic living organisms. But unless you touch or look at the UV bulb while it's on, you're in no danger of exposure.
Chlorine treatment is an alternative to UV, but ultraviolet treatment is much safer. Ultraviolet light treats water for protozoa that chlorine disinfection is unable to remove. A UV system is much easier to maintain and safer to use than chemical disinfectants therefore Xiaomi lunch Water Purifier with UV Sterilization
-Features of MI smart Water Purifier
Mi smart Water Purifier have a In-Tank UV light disinfects your water of any microorganisms.

Kills bacteria with 99.99% efficiency.

In tank UV sterilizes the water every 4 hours for a full 25 minutes. So in 25 minute UV kill all microorganisms and give every hour fresh water.

Mi smart Water Purifier not add any chemical & give clean water by UV purification

Mi smart Water Purifier having 7 litre tank, & In This 7 Litre tank kill microorganisms In every 4 hour time intervals therfore you can not store more water & get sufficient water from MI smart Water Purifier.



I hope You Know about MI smart Water Purifier, If you Want to Purchase this MI smart Water Purifier then click on Below Link and purchase
Thanks For Reading Mi Fans