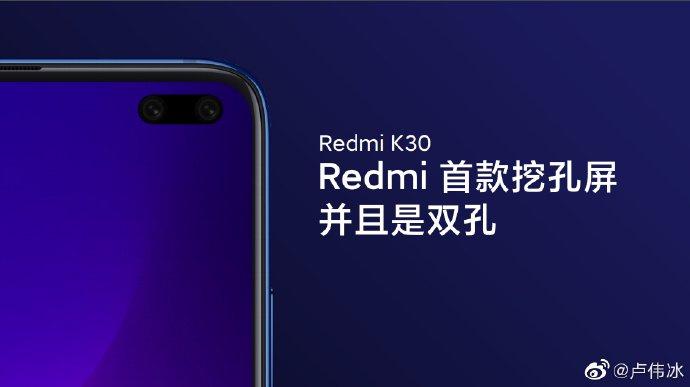 Redmi fans are now waiting for the arrival of the Redmi K30 series. Like the predecessor Redmi K20series, the upcoming K30 lineup may include Redmi K30 and Redmi K30 Pro. One major upgrade that will be seen on the Redmi K30 series is that it will carry support for 5G connectivity. A mysterious Xiaomi smartphone with model number M1911U2E has received approval from the National Radio Authority in China. Since it supports 5G connectivity, a reliable Chinese tipster has claimed that it could be the Redmi K30.

The NRA certification only reveals the new M1911U2E model number and it also states that it supports 5G connectivity. It was in August that Redmi General Manager Lu Weibing had confirmed that the Redmi K30 will be arriving with 5G support.

During the presentation of Redmi 8 series for China in the last month, Weibing had revealed some important details of the Redmi K30. He stated that the Redmi K30 will carry support SA (Standalone) and NSA (Non-Standalone) dual 5G mode for 5G connectivity.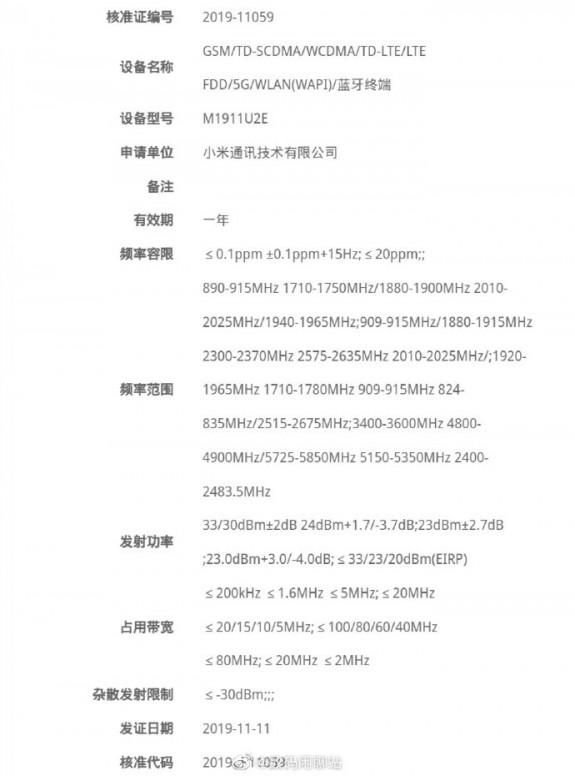 During the presentation of Redmi 8 series for China in the last month, Weibing had revealed some important details of the Redmi K30. He stated that the Redmi K30 will carry support SA (Standalone) and NSA (Non-Standalone) dual 5G mode for 5G connectivity.

Weibing had also teased the design of the phone's display. The presentation slide revealed that the Redmi K30 will be equipped with a pill-shaped cutout towards the top-right corner for housing two front-facing cameras. Since the Redmi K20 series are fitted with OLED panels, the Redmi K30 and K30 Pro could be also arriving with OLED displays. The above image reveals that the Redmi K30 series will not be sporting the same design as the Redmi K20 lineup. However, there is a possibility that the rear design of the Redmi K30 series will not be different from the predecessor models.

Weibing had also teased the design of the phone's display. The presentation slide revealed that the Redmi K30 will be equipped with a pill-shaped cutout towards the top-right corner for housing two front-facing cameras. Since the Redmi K20 series are fitted with OLED panels, the Redmi K30 and K30 Pro could be also arriving with OLED displays. The above image reveals that the Redmi K30 series will not be sporting the same design as the Redmi K20 lineup. However, there is a possibility that the rear design of the Redmi K30 series will not be different from the predecessor models.

Coming back to the M1911U2E Xiaomi phone, there is a possibility that it could be entirely different phone. Xiaomi is also said to be working on a Mi MIX smartphone. it is also expected to carry support for 5G connectivity. Hence, it is advisable to wait for further reports to confirm on the identity of the M1911U2E smartphone.


Source: https://www.gizmochina.com/2019/11/13/mysterious-m1911u2e-xiaomi-5g-phone-nra-certified-could-be-redmi-k30/