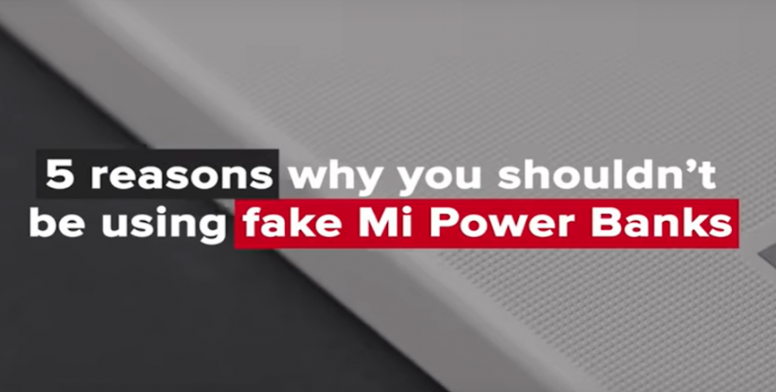 Hello Mi Fans,
Today fake products are widespread and it's getting extremely difficult to identify the original one as it looks very identical with a slight difference. In this thread, we will discuss something important that all of us Mi fans need to know and must pass on to our friends and family so that none would fall into traps of fakes. In this thread, we will explain about fake Mi power bank which is now commonly available in the Indian market, its effects and why you should not use one. So without any further ado, let's start.
Fake Power Banks
There's one thing we can all agree on – power banks are pretty awesome. They store back-up charges in internal battery and let us recharge our phones anytime, anywhere. But not all power banks are created equally. Some are small and light, designed to fit easily in pockets; whereas others are large and bulky and hold comparatively more power. Then there are the power banks that blatantly lie about their capacity. Needless to say, you don't want to own a power bank of the third kind.
These fake power banks can't be found in your local BestBuy, that's for sure. Most of these are sold without branding, but fakes portraying themselves as genuine brand-name accessories do exist. The aftereffects of using a fake power bank are severe. So let's discuss it in detail.
5 Reasons why you should not use a fake Mi power bank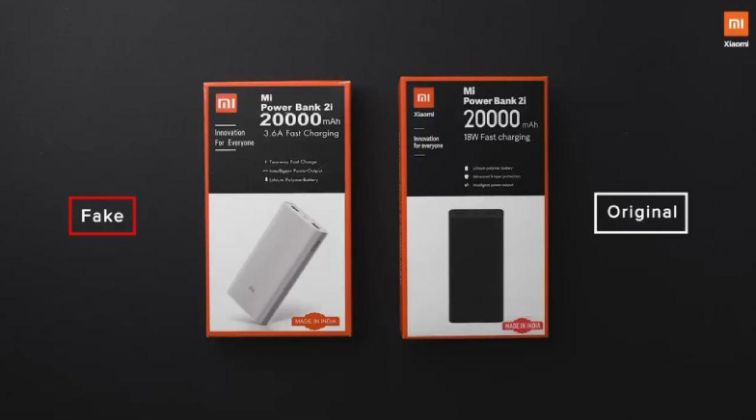 Damages Phones Battery Life: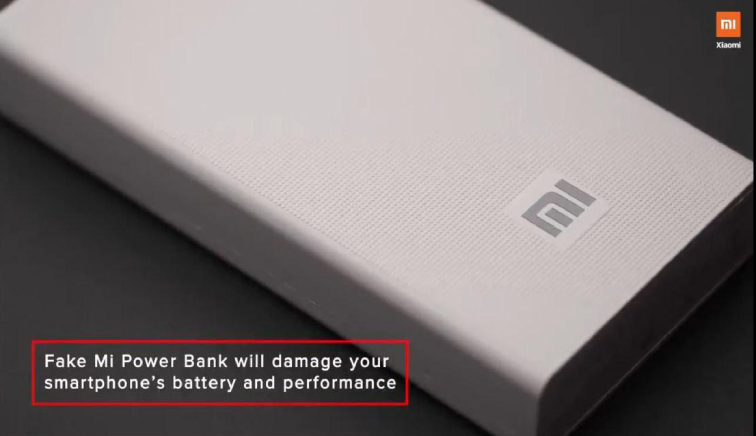 There is an alarming risk involved in charging your phone with a fake power bank rather than the original Mi Power Bank. It can damage the battery as well as lower the overall performance of the device. As we all know, the battery of a smartphone is of primary importance and if we are charging it with a power bank that doesn't match the specifications, it will damage the battery leading to serious concerns.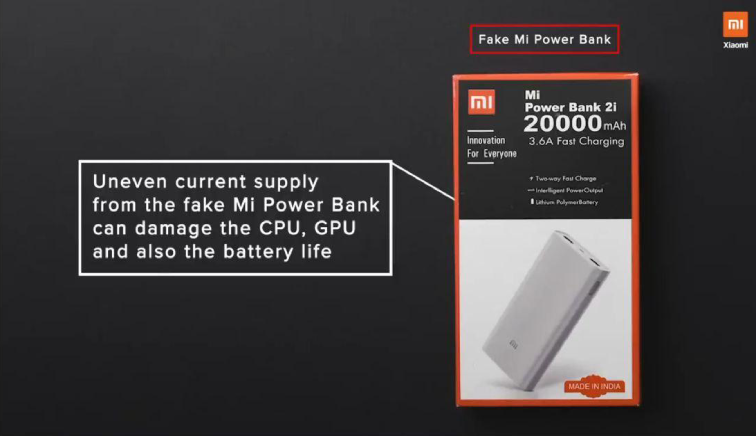 When we use fake Mi Power Banks, we cannot predict its current supply which mostly is uneven. An uneven current supply while charging is a very serious issue to the smartphone. Internal circuits including the charging circuit, mainboard, CPU, GPU can be damaged. If any of these circuits are damaged, it will damage the device and required to be repaired.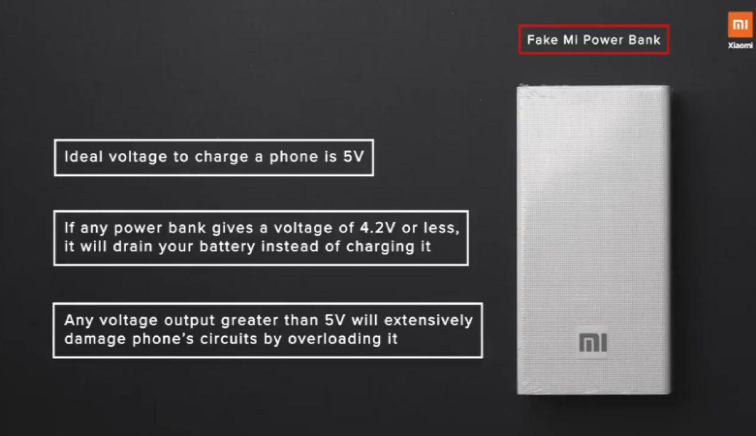 Charging the device from a fake Mi Power Bank can also lead to uneven heating of internal parts and damage the phone. As you may know, a phone needs an ideal voltage of 5V and if any charging including a power bank gives a voltage below 4.2V, instead of charging, it will discharge the battery which damages the battery and performance. If it exceeds 5V, it can lead to overheating and eventually lead to explosions.
Decreased Phone's Performance: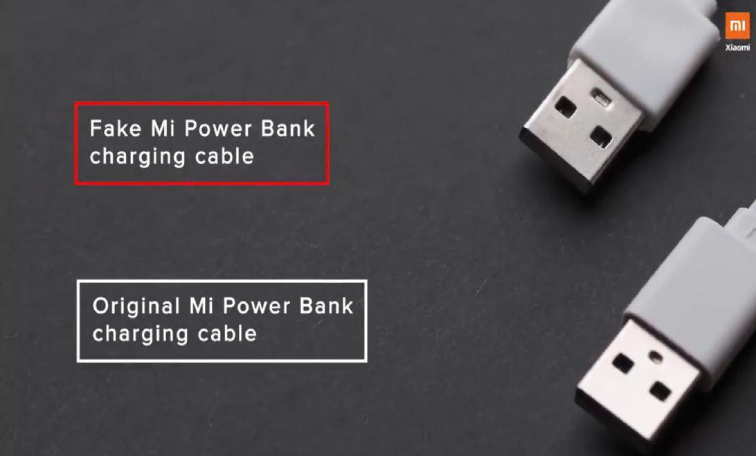 As explained earlier, using a fake product can badly affect the overall performance of the smartphone. Your battery backup will decrease eventually leading to the replacement of the battery. The overheating also leads the CPU to throttle up and induces a lower performance than usual. Also, the USB cable provided with the fake Mi power bank will not be having the ideal shape of a USB socket and the cable should be as thick and as short as possible.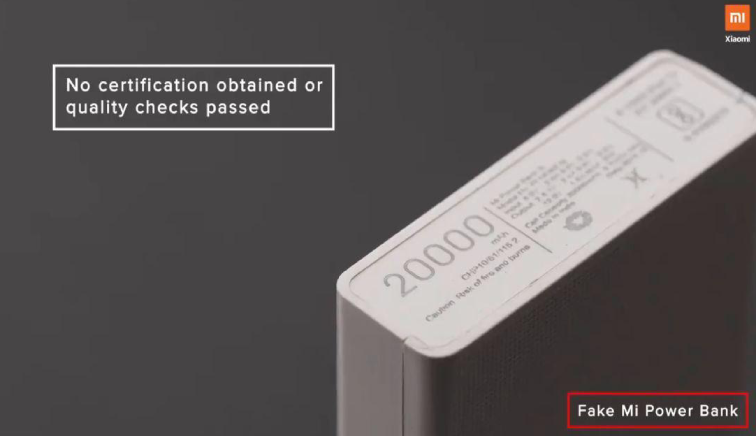 The fake Mi Power Bank also claims fast charging with quick charge support of QC 3.0. But the difference in time of charging the same device with both real and fake Mi power banks differs significantly. Unlike the real Mi Power Banks, the fake ones cannot supply enough power and will eventually have a longer charging time. They won't be having any certification like Qualcomm Quickcharge certification and also have not passed any quality checks.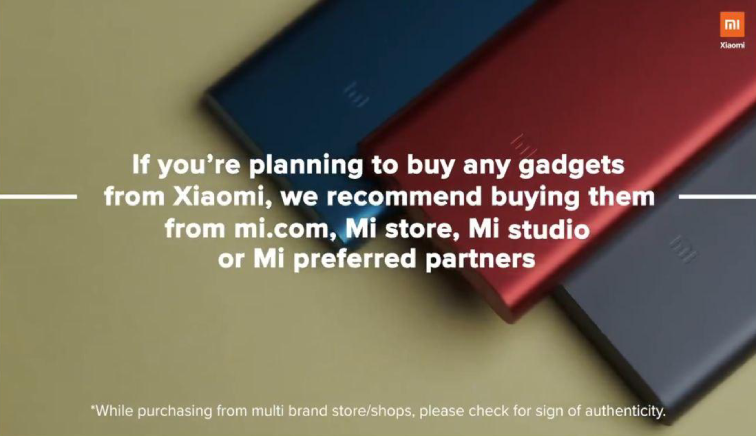 Rather than buying fake products and damaging your phone, we highly recommend buying real and authentic products. If you don't want to be cheated with such fake Mi Products, its always suggested to purchase products from mi.com, Mi stores, Mi studios, Mi homes or Mi preferred partner stores only. If you are planning to buy them from Flipkart or Amazon, make sure to look for 'By Mi' sign and also make sure you are buying it from an authorized seller.
That's it for today friends… Hope this thread will be helpful to you.
Say No To Fake Products!