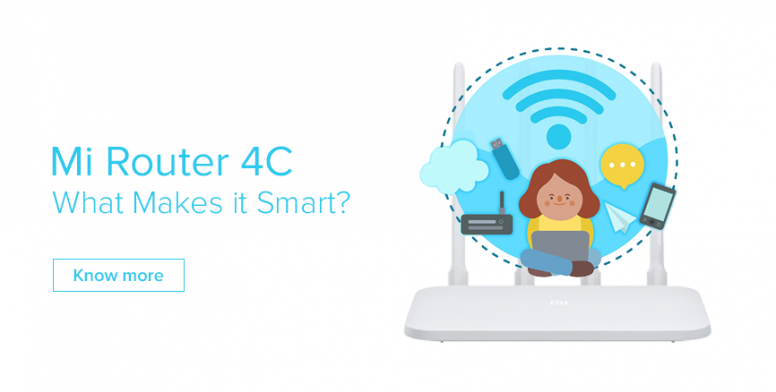 Hello Mi Fans...!
Smartness in gadgets and accessories is one of the prior specs that a user would look at before buying the product. Talking about smartness, we can think about nothing other than the new Mi Router 4C. The product is packed with smart features and user interaction support. Today in this thread we will discuss on how smart the new mi Router 4C is and why it is called the smartest.

Xiaomi Mi Router 4C, Smartness Redefined:

Smartness at your fingertips is a great tagline for the newly released Mi Router 4C. The smart features it provides will explain why it is called so. It provides with many smart features from smart connectivity to live monitoring of the Router at your fingertips. Mi Router 4C features include 2.4GHz Wi-Fi 802.11 that offers speeds of up to 300Mbps, four Omni-directional antennae, MediaTek MT7628N processor, 64MB DDR2 RAM, and 16MB Nor Flash ROM. The dimensions are at 195x178.9x107mm, and the Mi Wi-Fi app is compatible with Android and iOS phones. The Mi Router 4C can connect with up to 64 devices – up to eight times more than typical routers. The Mi Wi-Fi app helps you view and manage router settings remotely. There's a QoS (Quality of Service) tool that helps you manage and allocate bandwidth as per requirement. The app also offers parental controls to manage what children can and cannot view. Now let's discuss each features one by one.


1. Setting up in a blink of an eye: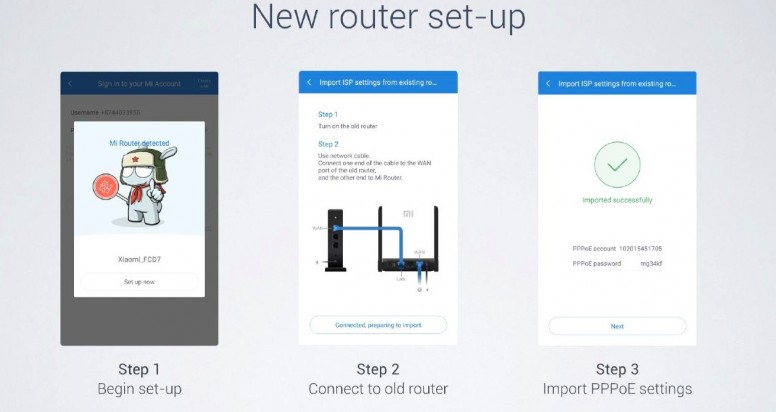 One of the greatest smart features of the router is the ease of setting up the router with the respective ISP, it can be either done through the website which will be loaded automatically when connected to the Wi-Fi signal. It can also be done with the Mi Wi-Fi app released by Xiaomi solely for the Mi routers. To set up a new connection, it will take less than 5 min ideally. It is even easier if you are trying to set up from an older Mi router. With Mi routers export and import option, the new router can be set up from the older one within a minute.

2. Realtime monitoring at your fingertips: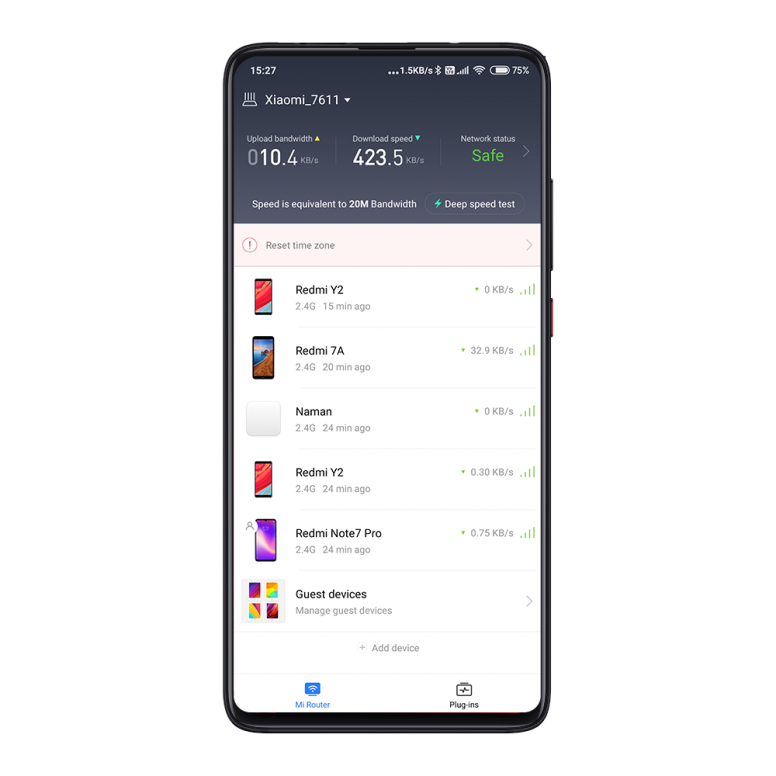 Thanks to the dedicated Mi Wi-Fi app, the performance and other behaviours of the router can be remotely monitored from anywhere. It can sense a new connection to the router and gives you a notification if any new device is connected to the router's Wi-Fi. This can easily spot hackers or any Wi-Fi leakers. You can also block these users directly with this app thus assuring real-time security to your network.

3. Mi Wi-Fi app, the control unit of the Mi Router 4C: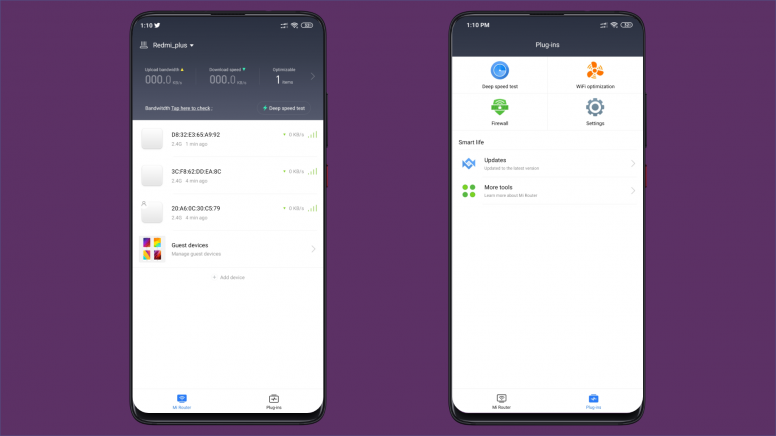 We have seen Mi home app through which we can control or monitor Mi smart devices very easily. But this time Xiaomi has gone further to develop a dedicated app that allows the user to take full control of the home network at his fingertips. The amount of features the app could provide is mind-blowing. It can sense and notifies new connections, allows the user to block any connection, checks the connection speed and boost it with Wi-Fi optimization and can boost the wi-fi speed in just a tap and can also reduce bandwidth bottlenecks through cutting edge technology.

4. Manage and allocate bandwidth as you wish with QOS: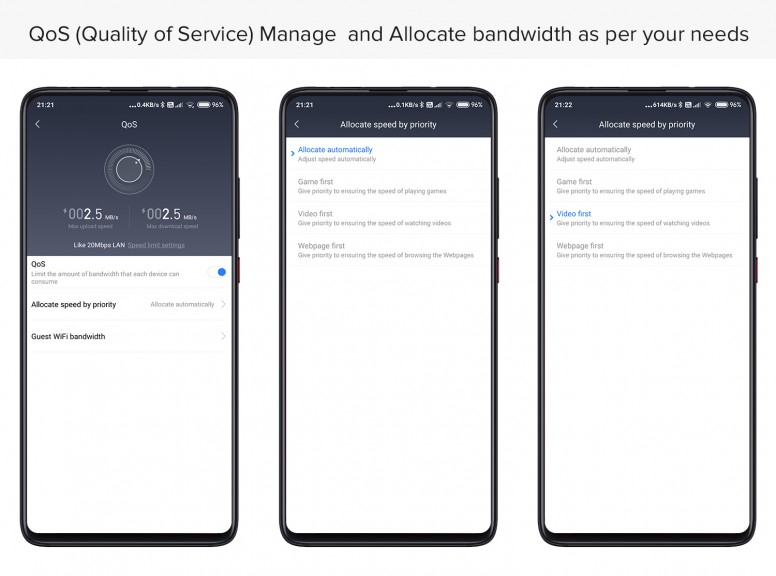 Mi Router 4C gives you so many features including Wi-Fi Optimization, Firewall, Wi-Fi Timer, and QoS to which you can full control over your Wi-Fi connection. With virtually no delays or dropouts, users can work and play with confidence. The QoS features n Mi Wi-Fi app allows you to prioritise and optimize bandwidth for latency-sensitive application such as online gaming and video streaming.

5. More control for parents with the new parental control feature:

This feature allows parents to control what their childer can see and what they should not see even remotely miles from their house.

Is Mi Router 4C the smartest Router around...?

The answer is clearly "Yes". No other router launched in India as of now is as smart as the Mi Router 4C. The number of smart features it provides is unmatchable by any other routers in the market. Xiaomi India has yet again opened a window to a new way of smartness in networking and as always is going to be a forerunner in smartness as far as networking accessories are concerned. If you are looking for a router that will give you full control on Wi-Fi network be it having a greater range or having up to 64 devices connected together, Mi Router 4C is the most ideal choice for you. So Mi Fans, what are you waiting for, head towards the below link and get one for your home.


| | | |
| --- | --- | --- |
| Product | Price (in Rs.) | Where to buy? |
| Mi Router 4C | 999/- | |
That's it for today friends...!
See you again in another deep review of the new Mi Router 4C.