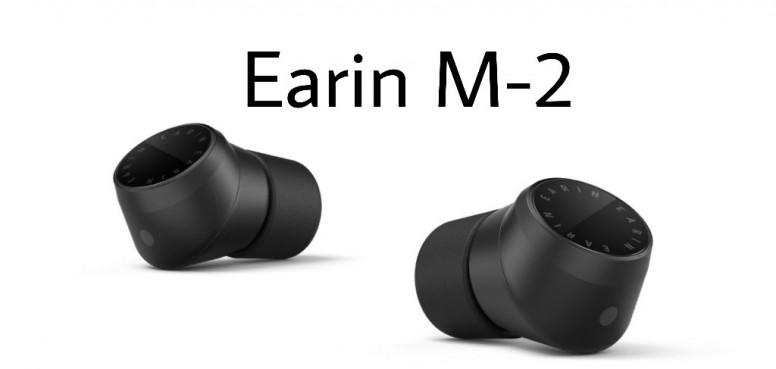 Hello Mi Fans!
We all know what are earphones and the use of it in our daily life. The earphones have made a huge impact in our daily life by making our work more easier than before, we can talk with others more easily, listen to music or songs as we want. We have seen earphones arriving with wires but there are wireless earphones too and in today's generation, there is a huge demand for wireless earphones. In terms of wireless earphones, the
Earin M-2
takes it to a very different level in terms of technology as well as features.
The Earin M-2
is a wireless earphone
which is the updated version of its successor called the M-1. The M-2 comes up with some attractive features such as Google Assistant integration and touch control feature which lets you handle it with ease. The interesting part of this wireless earphone is this, that the
Earbuds communicate with each other
using the near-field magnetic induction and Tech from NXP. Also, the quality of the audio is superbly balanced with accurate high and low.
Highlights:
The earbuds weigh just four grams, and it also keeps the ability to detect which ear you have placed it into.
It gets automatically connect to your phone over Bluetooth, so there is no need for you to connect it.
It has a Google Assistant Integration and also it can handle calls and lets you control your music.
It keeps the ability to provide you with three hours of listening time on a single charge.
You can answer calls, play and pause music, skip songs, and more with a just couple taps of your finger.


The Earin M-2 Earphone With Carrying Case
The Earin's motto for its wireless earbuds is
"No Cables, No Wires, No Distraction"
, and that's exactly what the company delivers. After the success of Earin's first line of Earbuds, the Earin M-1 they have stepped up their wireless earbud game yet again with the M-2 Earbuds. The already sleek design of the M-1 gets an upgrade in to complete elegance. With a
touch interface on the tip
, Earin M-2 earbuds are designed to create a seamless user experience.
As with the previous model, the M-2 Earbuds include a
carrying case which also acts as a charger
. The fully M-2 Earbuds provides 3-hours of playback, but with the magnetic docking capsule, you will get a full 12-hours of music. Earin's M-2 are some of the
smallest and the most lightweight
Earbuds, which are designed to stay comfortably in your ear, which means you can go about your day without worrying that they will fall out.
Features:
Unique shape, with a noise-isolating design,
Smallest and lightest truly wireless earbuds available to date,
Dual antenna and near-field magnetic induction (NFMI) powered by NXP Semiconductors delivers a reliable and stable connection,
The touch interface on the tip of the earbud for answering calls, playing/pausing music, and skipping to the next song,
3 hours battery life for music,
Charging case delivers 3 extra charges for 12 hours total music playback.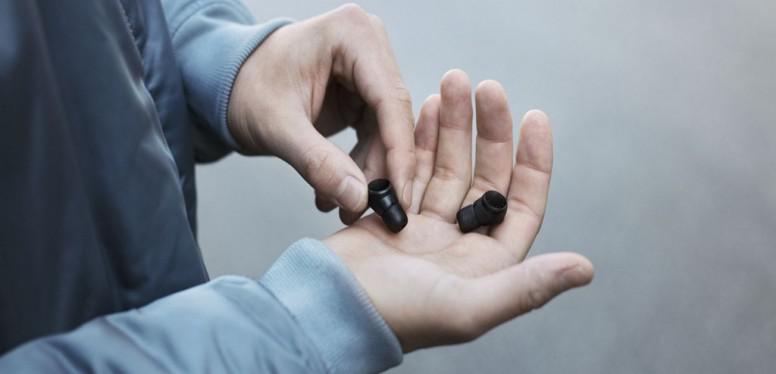 Smallest and the most lightweight
The Magic of the Earin M-2 earbud is in the proprietary technology Earin developed which offer the most stable connection and the clearest sound of any wireless earbuds to date. Earin has added two new features, the M-2 is
Google Assistant Built-in
, which is activated with a long press on either Earbud also there is no dedicated left or right Earbuds, you just pop them in your ears, and Earin says accelerometers figure out which is which. It's a very small headache that they claim to have solved, but it's an interesting idea nonetheless.
Beyond Google Assistant, they're very simple and the Earin M-2 comes up with just a few touch controls and no fitness tracking. While it gets connected to your phone using Bluetooth, the Earin buds talk to each other using
Near-Feild Magnetic Induction (NFMI)
. This technology typically used with hearing aids, and it helps cut down on a few big problems with wireless earbuds that rely and solely on Bluetooth - namely signal delay, sound quality, and connection dropouts.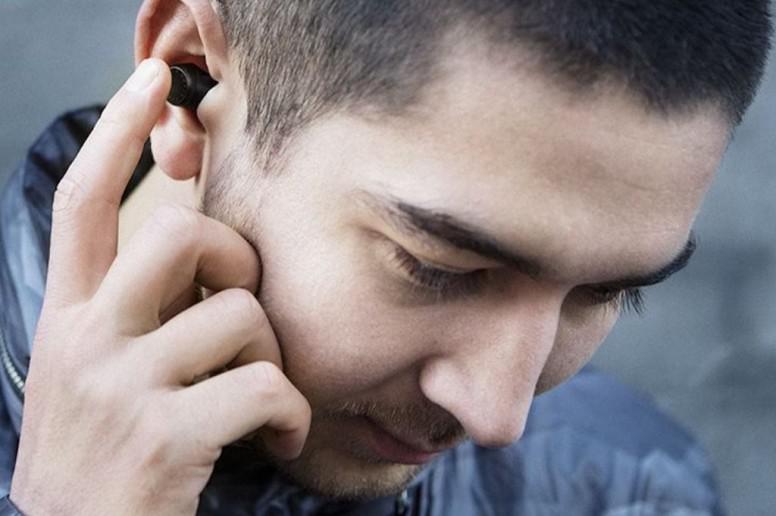 Touch controls on the tip of the earphone
The fashion-forward Scandinavian design of the M-2 earbuds makes them look as good as they feel and sound. The company has jumped leaps and bounds to improve upon an already awesome product by taking every learning from the production of the Earin's M-1 Earbuds. The M-2 True Wireless earbuds combine cutting-edge technology and increased functionality for the best wireless experience on the market today.
The Earbuds
weighs just 4-grams
and can detect on which ear you have placed each into, so there is no need to bother by checking which one you should specifically put in which ear also it gets connected to your device automatically once you wear them. The M-2 Earbuds is proven to be the best wireless earphone to date as it comes up with such amazing and attractive looks, design and features.
Check out the Earin M-2 here
So Freinds, this was some information about the Earin M-2 wireless earbuds, if you want to know more about this earphones click the source links given below and don't forget to share your
Views
in the
Comments
below.
Thank You For Reading
Rate