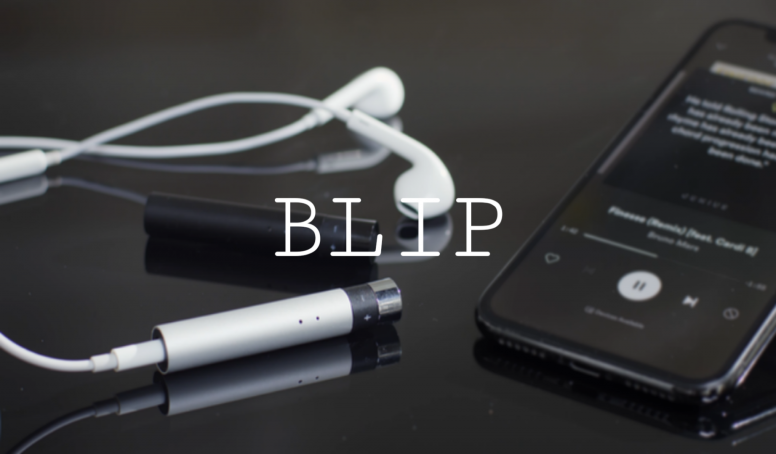 Hello Mi Fans!
In recent days we have discussed a lot about wireless earbuds or earphones, now lets come to the topic of turning normal earphones to wireless earphones. There have been lots of wireless earbuds launched but we haven't seen any device which turns any earphones wireless but now there is a
device known as BLIP
which keeps the ability to turn any earphones wireless. We all have enjoyed a lot with the wireless earbuds and now it's time to enjoy the earphones wirelessly but in a totally different way.
Earbuds have taken the top spot of enjoying music or doing anything wirelessly but now there is another way to enjoy music, accept calls, etc. in a different manner using the BLIP. The BLIP is the
lightest and the easiest device to use
for making any earphones wireless. Using the device there is no need for you to open your smartphone for switching to a different song, play or pause any song, accept calls etc. you can do each an every using a simple touch on BLIP.
Highlights:
The BLIP is the lightest device using which you can control music or accept calls and many with just a simple touch.
The device consists of a 3.5mm stereo output, which allows you to plug in your favourite headphone and enjoy.
The BLIP is water resistant so there no need to worry if you spill water on it or if the device has to suffer through a heavy rain.
The Device consists of a noise-cancelling technology which helps you avoid those unwanted sounds which occur around you.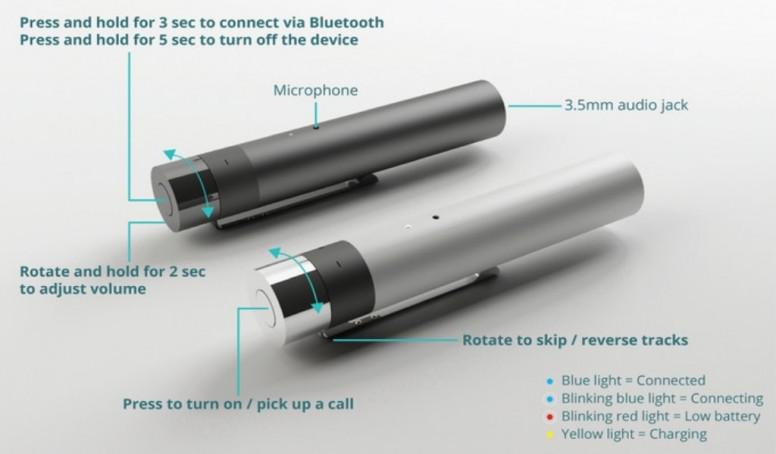 The touch controls let you perform actions quickly
Nowadays as we have seen many wireless earbuds,
now it's time to change any headphones wireless!
As we all know that though there are many wireless earbuds launched but still now most of the people are used to use the normal earphones and for those peoples,
the BLIP is going to do the work for you
. People who still don't afford the wireless earbuds but they wish to enjoy the music in a wireless way for them the BLIP will be the best choice because it turns any earphones wireless!
BLIP is such device which keeps the ability to turn headphones wireless! How?
The BLIP is a small and lightweight device
, though we all have seen that some earphones have specific keys present in them and some earphones have not, because of which we have to turn ON our smartphone and control the music most of the time and it becomes Messy as well and this is the perfect place where the BLIP becomes so useful.
Features:
Ultra lightweight and compact,
The Blip clip,
5 hours playback,
Wireless music with any headphones,
Intuitive controls,
Active noise reduction,
Hands-free calling,
Water-resistant.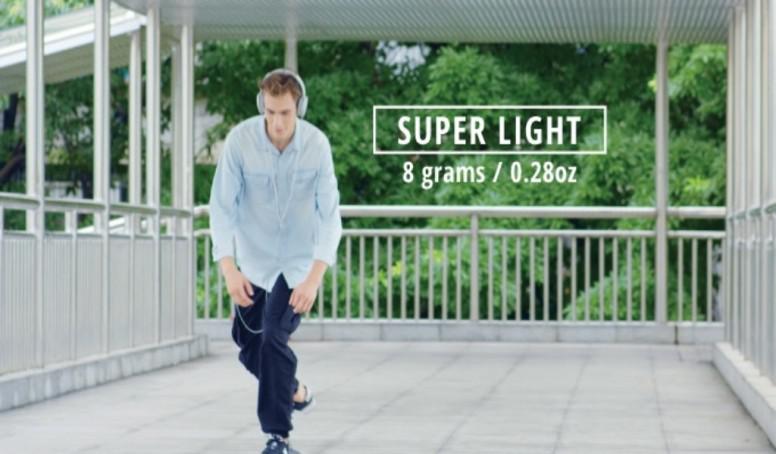 It's as light as the weight of 2 papers
The BLIP is a lightweight and
a small device designed perfectly for all users
who want to enjoy Music and many more things wirelessly. The BLIP might be a small device but it's big on sound and power. The BLIP keeps the ability to
provide crystal and clear sound
to their users and also it's easy to use as well, just pair it with your device using Bluetooth and clip it on your T-shirt or anywhere else and enjoy the world of music wirelessly.
The BLIP consists of a
3.5mm stereo output
, which helps you put-in you favourite headphone and enjoy the music, accept and end calls wirelessly. The Bluetooth of the BLIP helps you
pair it with any of your audio devices such as
TV, Power speaker and even on the music box on your car! The BLIP will be providing you with the enjoyment of streaming any music wirelessly on any of your Bluetooth-enabled audio systems! Isn't that awesome?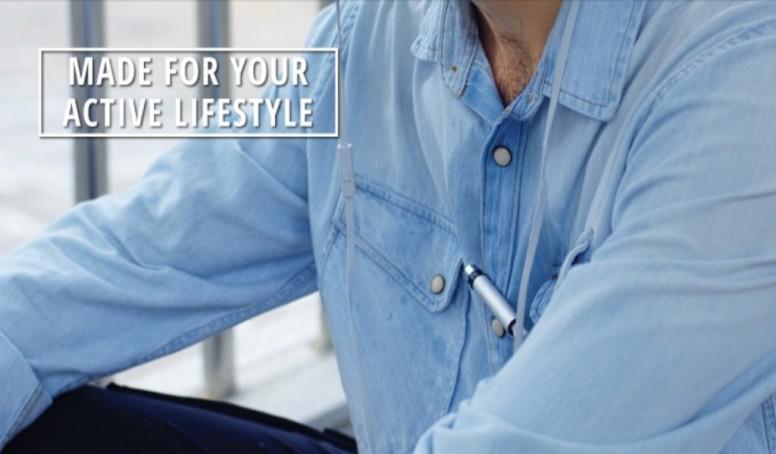 Just clip it in your pocket and you will feel nothing
The device consists of a 'Clipping' system, which I think it might be the reason behind its name BLIP. Using the clip you can clip you can clip it at any point of your body and enjoy it. The BLIP is the lightest device, for example,
it's as light as the weight of 2 papers
and it's an unbelievable thought by the creator of such an amazing device. That's what makes the device a compact one. The BLIP is also water-resistant which means if you spill a bit of water on it, nothing is going to happen.
In case of charging the device get's
fully charged in 15 minutes and can provide you 5 hours of sound playback
. It also has a active noise cancelling technology which helps you avoid those unwanted sounds occurring around you, so that nothing can come between you and music while enjoying in wirelessly using BLIP and the same thing occurs in case of calling as well, the
built-in eco-cancelling microphone and noise-reduction technology
helps you enjoy crisp and clear calls everywhere.
Check out the BLIP here
In normal headphones we need to open our smartphone for switching to a different song, answering and ending calls and many more! But using the BLIP it becomes much easier to do such things. It consists of some controls which require a touch from you to perform those actions such as Increasing and decreasing volume, answering and ending calls and switching to a different music, so everything becomes much easier for you using the BLIP!
So Freinds, this was some information regarding the BLIP, if you want to know more you can click the source link given below. Don't forget to share your
Thoughts
in the
Comments
below.
Source: 1
Image Credit: Kickstarter



Thank You For Reading
Recommended Threads:
Rate