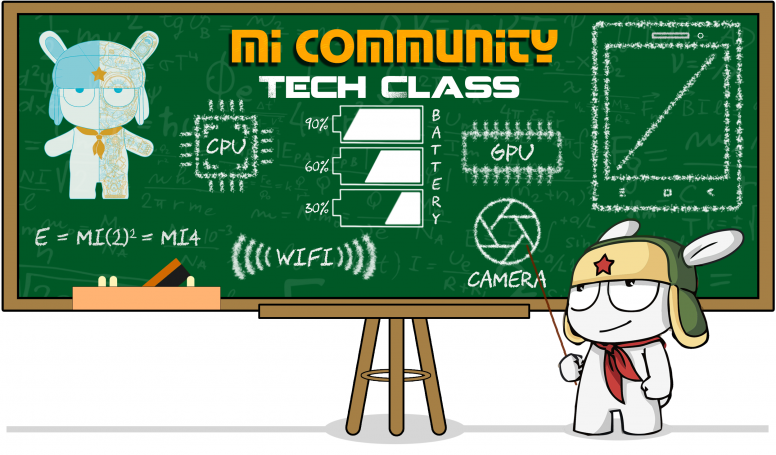 Hey Mi Fans,
We all use various apps day in and day out on our smartphones. There are some essential apps which we can't live without. While there will be a few apps which we don't use so often.
We can't judge a book by its cover and an app by its name. Many of us download some game because the name sounds good and pictures shown look good. We play it for some time, and then decide it's not our cup of tea and then we uninstall that.
It is not as simple as it sounds. Firstly, we waste our time waiting for the game/app to be downloaded, our storage space and data also matters.
What if we can try an app before we download it, just like we try on some clothes before buying?
Google has brought Instant Apps/ Google Play Instant for our relief. Instant Apps was first announced at Google I/O, the annual developer conference held by Google at California, 2016.
Instant apps are the android solution which brings speed and power of the regular app to web apps instantly. It's like a fusion of a website and an app. They operate and look like normal apps we use but they don't need any installation and work instantly like a website.
You can find Instant apps, like all the other apps on Playstore. But there are only a few apps which support this feature at this moment. By clicking on 'Try Now' button, you can try the apps instantly without wasting any time.
Since it works like a website, it doesn't get stored anywhere in your phone and once you close it, you won't be finding it on your home screen or app drawer.
How to turn on Instant Apps on your phone?
· Head to Settings
· Scroll down to find 'Google' under 'Systems & Devices"
· Click on 'Google Play Instant"
· Make sure it's turned on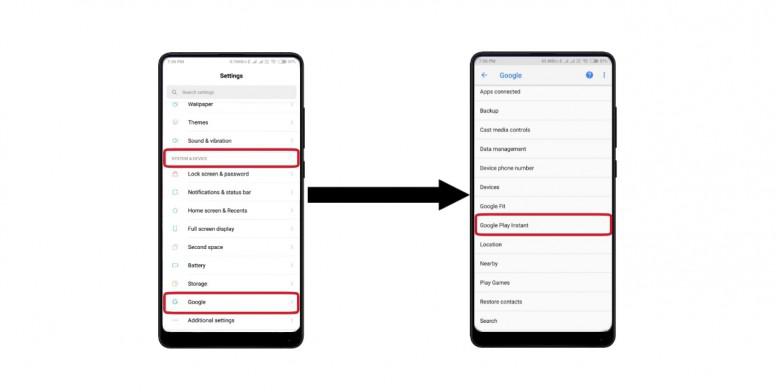 How to find an Instant App?
You can't find an instant app separately. As you go through play store for downloading some app or game you'll find 'Try Now' beside the Install button. Clicking on that will let you use the Instant version of the app.
So, unless you are searching for that particular app, there's no way you can know that it has an Instant App version.
Apps like Buzzfeed, Clash Royale, Viki, Redbull, Crossword(NY Times), etc are available to use now as an instant app.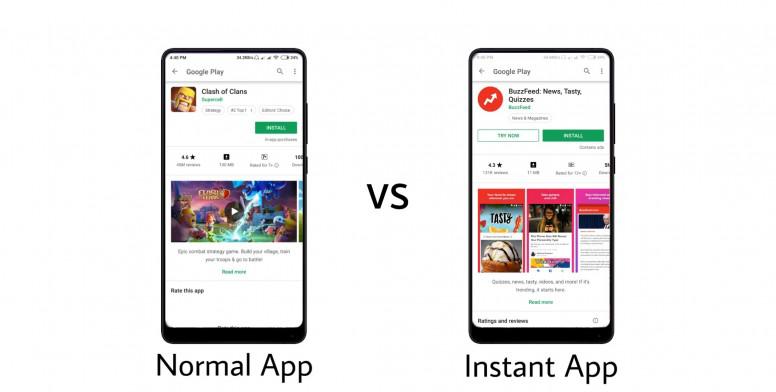 Here's a video about Instant Apps:
How to uninstall Instant Apps?
As said earlier, Instant Apps do not get stored anywhere on your phone, so there wouldn't be any need to uninstall them. You can just close it and you're done.
Overall, the process seems to be pretty seamless, at least once the Instant Apps toggle is enabled on your phone. And remember, Instant Apps are still slowly rolling out to users, so you might need to wait a little longer to use the feature.
What are the advantages of Instant Apps?
No need to install the app on your phone. It saves storage space.
Gives the experience of using an app, not a website.
Can be used instantly without waiting.

What are the negatives of Instant Apps?
If you plan to use the app on daily basis, it doesn't matter if the app has an Instant version or not.
If you like the game/app after using the Instant version, you should anyway install it again to get the full version.
It is only a smaller version and may not support all the features of a normal app.




There's no doubt that Instant Apps will be a huge hit in the future.

So, how many of you like the feature and how many times did you use Instant Apps?

Do let us know in the comments.


Source 1, Source 2

In Case You Missed Previous Threads:
Chapter 54: All About Li-Fi
Chapter 53: All About eSIM
Chapter 52: All About Miracast
Chapter 51: All About Power Banks
Chapter 50: All About USB
Chapter 49: All About Airplane Mode
Chapter 48: All About Wireless Charging
Chapter 47: All About LED TVs
Chapter 46: All about Palm ID
Chapter 45: All About GLONASS
Chapter 44: All About Equalizer
Chapter 43: All About NFC
Chapter 42: All about Mobile Camera - In detail
Chapter 41: All about Mobile Earphones
Chapter 40: Android Source code - What we need to know
Chapter 39: All about Retina Display & Pixel Density
Chapter 38: Mobile Touch panel - An Android Input
Chapter 37: Android Voice Recognition - In Detail
Chapter 36: More about on Internet Protocol (IP)
Chapter 35: All about Factory reset
Chapter 34: All you need to know about ADB
Chapter 33: All About Gi-Fi
Chapter 32: All About Fast Charging
Chapter 31: MIMO Technology Explained
Chapter 30: All about USB Debugging
Chapter 29: All About Smartphone's Heat Up And How To Stop it.
Chapter 28: All About IP (Ingress Protection) Ratings
Chapter 27: All You Need To Know About APN
Chapter 26: All You Need To Know About Virtual Reality (VR)
Chapter 25: All About QR Codes.
Chapter 24: All About Barcodes
Chapter 23: All About Display
Chapter 22: All About Sensors
Chapter 21: All about Speakers
Chapter-20: All About Batteries
Chapter 19: All About Data Cables
Chapter 18: All about Memory Cards
Chapter 17: All About RAM
Chapter 16: All About TWRP
Chapter 15: All about CPU Cores
Chapter 14: All you need to know about Wi-Fi
Chapter 13: All About Kernel
Chapter 12: All About Rooting
Chapter 11: All about Network Bands
Chapter 10: PDAF and its difference with CDAF
Chapter 9: Megapixels and Photo Quality
Chapter 8: CPU Architecture, CPU, GPU
Chapter 7: (IR) Infrared Blaster
Chapter 6: Internet of Things & Mi Home
Chapter 5: All About Activity Tracker & Fitness Band
Chapter 4: All You Need To Know About Charging Cycle
Chapter 3: All You Need To Know About Augmented Reality
Chapter 2: All About Processor and Multi-Core Processing
Chapter 1: Introduction to Smartphone Specifications


Rate