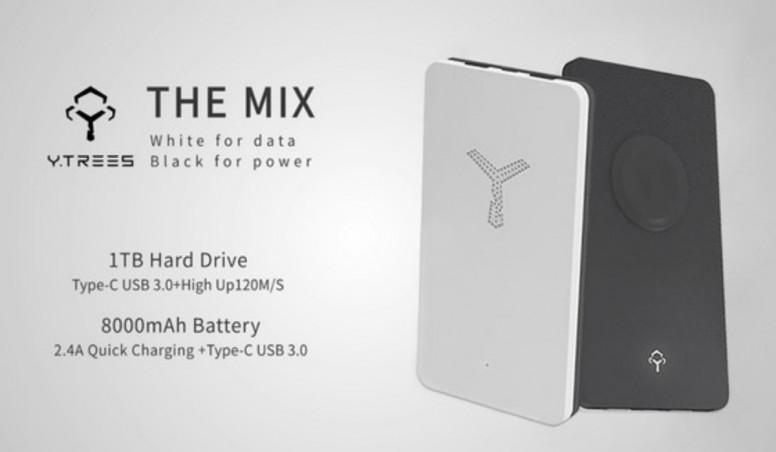 Hello Mi Fans!
There are two things which a person require in their smartphones, one is storage and the other one is power and every time people could not carry a load with them every time. The smartphones come with a limited storage which is not suitable at all for saving any project materials due to which sometimes people carry a large storage hard disk and in case of charge they used to keep a power bank with them. Carrying both the things are never been too easy and it makes our light bag a bit heavy.
To bring an end for carrying both, Hard drive and a power bank, the Y.Trees Mix is been created. Y.Trees Mix, the name itself depicts a lot about itself. As I think the word 'Mix' is been given to it as it
comes up with the combination of both, 1TB storage and power
which solves a lot of headache for the people who used to take a load with themselves. The Y.Trees Device is
very light, thin and handy
which gives you the right to store things and charge your devices in a much simpler way!
Highlights:
The Y.Trees Mix comes up with the combination of both storage and power. It has enough storage and battery to store as well as charge things.
The device comes up with two sides with two different colours white and black. Both sides perform different tasks.
The device is small, lightweight and thin. It also supports a quick charge of 2.4A and can charge any device most of the time.
The device consists of such technologies which keep it cool and it also allows you to check all the information stored in it using your device.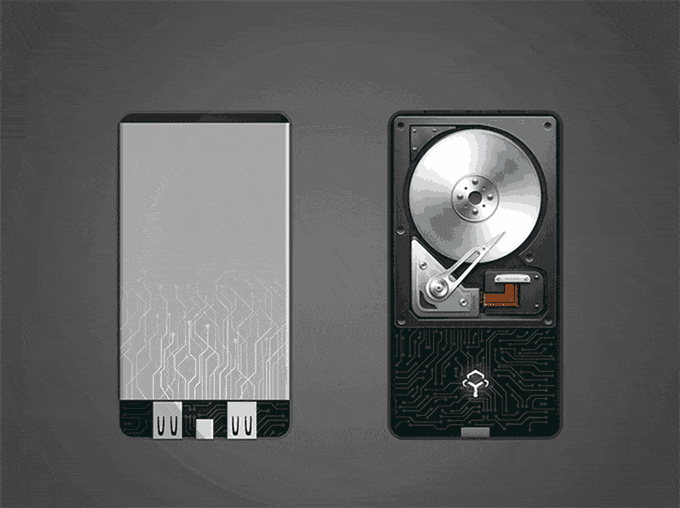 It's a complete combination of Storage and Power!
People are much busy with their work on which they used to spend a whole day and in most of the cases people used to store their important data which are of large size mostly in their laptops but there is a problem which arises that is, we can't take laptops everywhere we go, even for charging the laptop we need to carry the chargers which make things a bit heavier for us to carry. But how we can overcome the situation of carrying laptops and it's chargers? The answer is simple, by using the Y.Trees Mix device.
Why Y.Trees Mix? Because it's been made for such use only so that
things get easier for us to do in case of storage and charging
. During the use of Y.Trees Mix, there is no need for you to carry laptops and chargers everywhere because using the device
you can perform each and everything on your smartphone only
. For example, you created a project on your laptop and stored it on the Y.Trees Mix and then you can easily do rest of the work using your smartphone. Low charge? Don't worry,
the device also works as a power bank
.
Features:
Thinnest 8000mAh Battery in the world,
2.4A quick charging support,
Bypass flow mode,
Data transferring to the phone, and
Seven safe techniques.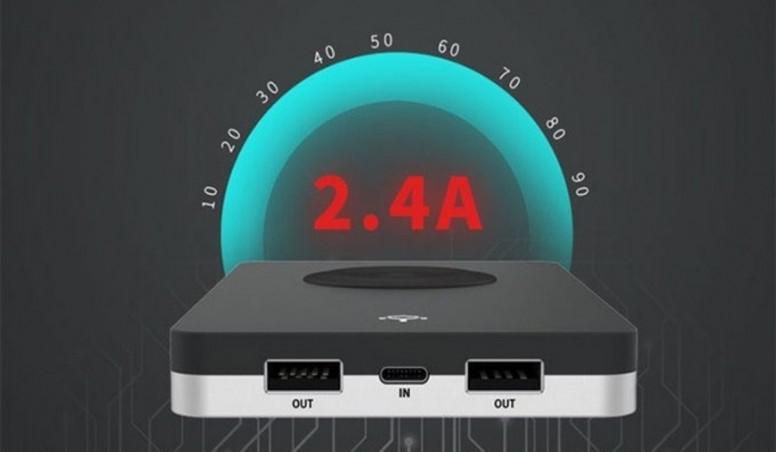 It supports two 2.4A quick charge output ports and USB3.0 Type-C input port
As I told you at the beginning of this thread that the device consists of two sides and both the sides provides different service with the one side which is black Black is for charging your smartphone and
it contains enough battery capacity of 8000mAh
, also the device is small in size, handy and contains the thinnest battery of a huge capacity in it. The other side which is
white is for storage
which is about 1TB. As I think, the 1TB storage is enough for a person to store all their important documents or projects of huge sizes.
The power side of the device
consists of a 0.35 friction coefficient of anti-slip rubber
which prevents your device from falling. It has been created with a Double-layer construction with
Big Y-Shaped thermal vents helps the device to stay cool
every time. It also consists of a Touch Sensitive power display which offers four types of mode for the power display, even it comes up with two 2.4A quick charge output and USB3.0 Type-C input port, which lets you prevent the confusing, that which is the negative and the positive side.
The seven techniques of the device keep all your important data safe and secure
Not in all but in some smartphones we get to see that, while connecting to a laptop or PC it first starts charging itself but when we need to transfer things from the device we switch to a different option which prevents the smartphone from getting charged but in case of the Y.Trees Mix device, while you are
transferring things from your PC using USB port it automatically connects itself for charging the power side
. Which means it allows you to use the storage as well as power it at the same time.
It allows you to see all the data which you have stored in the Mix device by using your smartphone easily because
it comes with an OTG adopter
, so now there is no need for you to open your laptop or PC every time For keeping your important data safe the device
is been created with full of security, because it consists of-
Pass-through charging, Over current protection, Over Voltage protection, Over-discharging protection, short-circuit protection, Overheat protection and electrostatic prevention.
Check out the Y.Trees Mix here
The Seven safe techniques help the device to
keep your important data much more safe and secure
. So, Friends, this was some information about the Y.Trees Mix and if you want to know more you can click the source link given below. Don't forget to share your
Thoughts
in the
Comments
below.
Thank You For Reading!
Recommended Threads:
Rate