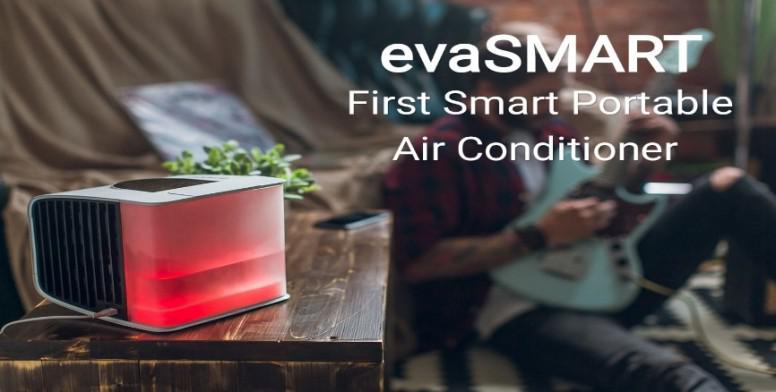 Hi Mi Fans!
At this age of technology, we're surrounded by the gifts of techniques. Even ultimate comfort is now at our fingertips. Create your personal microclimate with the device by Evapolar - evaSMART air conditioner! Application control, tools for automation and Smart Home capabilities make evaSMART a natural fit for your office and home environments.
Whether you are an office worker struggling with colleagues for central AC adjustments or a parent looking after kids, a light sleeper or if you just want to reduce your electricity bills, or to care of your loved onesthe eco-friendly and energy efficient evaSMART is here to ensure a comfortable and healthy environment.
Highlights:
evaSMART uses natural evaporative cooling system to drop air temperature. This air conditioner filters out dust particles to increase air quality for healthy breathing.
It humidifies the air creating a better environment. evaSMART can be used as a humidifier in winter.
evaSMART works on USB power supply. It can be run by using a laptop or a powerbank or a wall outlet. And also it supports smart home technology.
No Freon like toxic liquids, it contains fully biodegradable evaporative pads and consumes only 10W of electricity.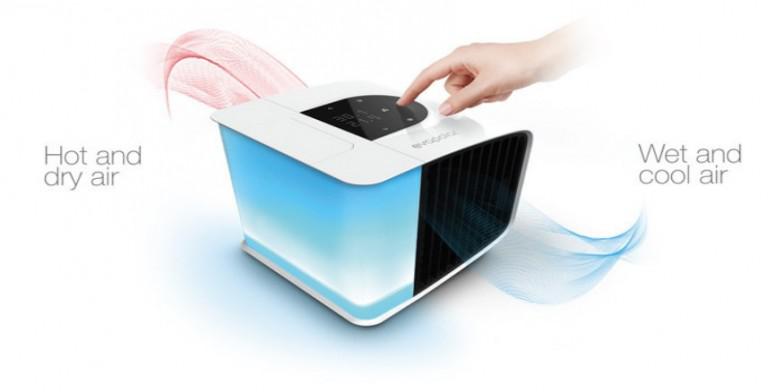 Shape your surrounding climate of your own
evaSMART will create a personal comfort zone where you need it most. You can shape the environment around you by cooling and humidifying the air. To make it smarter, you can use Evapolar mobile app to change the humidity level and adjust the fan speed any time you want.
evaSMART is fully compatible with the majority of Smart Home systems like Amazon Alexa, so you can integrate all your Eva devices into a single Smart Home ecosystem and manage it using your voice. Besides, elegant and stylish evaSMART looks like a real design piece. It's a compact device of an air conditioner, a humidifier and an air purifier.
Features:
Portable Air Conditioner,
Works with Smart Home system,
USB Type-C power supply (5V & 2A),
Based on Natural Water Evaporation technology,
Can work with any power source,
Only 10W of electricity consuming,
Eco-friendly and Biodegradable parts.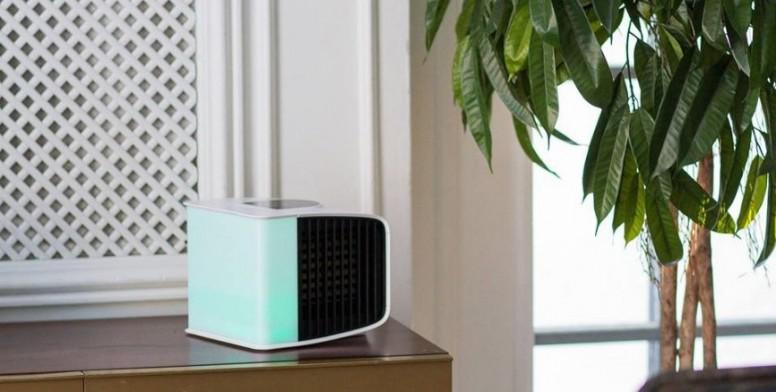 It can work with Smart Home System
evaSMART is portable and does not require any installation, which makes it an easy-to-use device. Plus, evaSMART is very easy to use and is ready to operate right out of the box. All you need to do is fill the water tank and plug in the device. The water tank needs to be refilled every 6-8 hours as the water evaporates. The power control (must have an output of 5V and 2A) enables you to adjust the air flow, creating most comfortable conditions for you.
The cooling degree depends on three factors: the outside air temperature, the air humidity, and the power of the device that you select yourself. The higher the temperature and the lower the humidity, the more actively the evaporation occurs, leading to a greater cooling effect.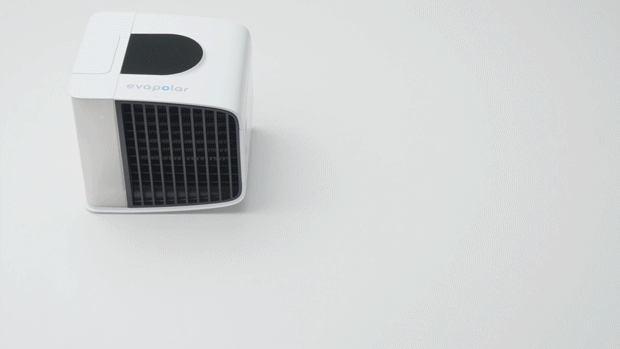 evaSMART can be run by using various power sources
evaSMART cooling effect is based on a unique technology - natural water evaporation technology, which takes in hot, dry air and makes it cool and moist. The cooling zone of evaSMART is 3-4 square meters. Besides, it contains a cheap which will notify you when you need to change the cartridge.
The evaporative materials used in the device consist of completely inorganic fibers. This makes it different from conventional air conditioners. So, evaSMART is a perfect solution for surviving in summer heat and addressing heating caused dryness in winter.
◆ Watch evaSMART here:-

So, these are some informations about evaSMART. If you want more, you can visit the following sources I've given below.
Please share your Thoughts and Valuable Feedbacks in the Comments section.
Recommended Threads: