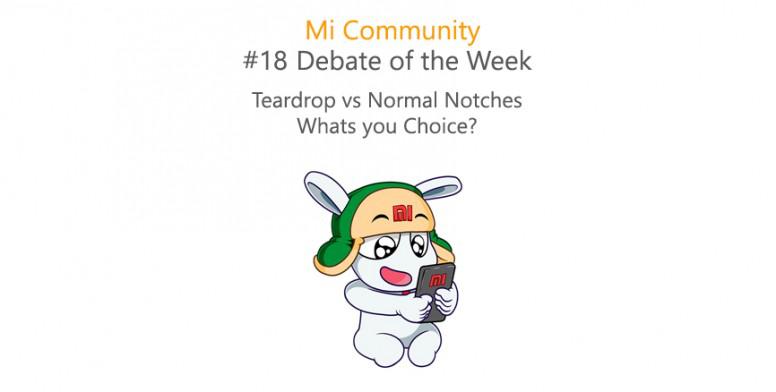 Hello Mi Fans,
Are you all ready to have another interesting debate this week? Why waste time then? Our topic for this week's debate is Tear-drop notch vs Normal notch.
Notches need no new introduction. We all know about them, had few debates about them and most of us are already using phones with notches.
When they were first introduced there was an outcry. The manufacturers just tried presenting them in different shapes and sizes but the attempts to eliminate were not made by many. Users also started accepting it as if it's a 'feature'.
Types of Notches:
a) Wide Notches:
These notches have a front facing camera(s), speaker grill, proximity sensor, face unlock sensors. They require more space and hence these phones have a wider notch to accommodate all these. Phones like Poco F1, Mi 8 have this kind of notch.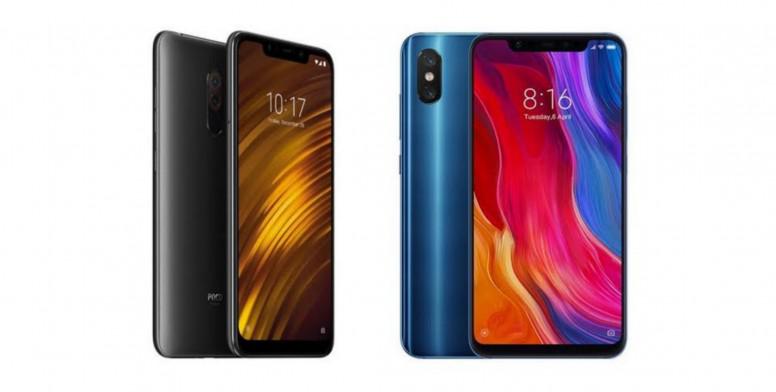 b) Medium Notches:
These notches have just the camera and speaker grill. They are small in size. Like the Redmi 6 Pro & Mi A2 Lite. This gives more room for notification bar and its contents.
c) Tear-drop Notches:
Also known as the dewdrop or waterdrop notch, the teardrop notch is just big enough to house the front-facing camera. The notch is shaped in a way that it looks a lot like a teardrop and hence the name. If rumors are to be believed then more brands are waiting to jump on the waterdrop notch bandwagon.
It occupies very less space and offers higher screen-to-body ratio. Brand new Redmi Note 7 which is making its way to India anytime soon sports teardrop notch.
Pros:
It is very minute, serves the purpose of a notch and yet doesn't intrude too much into the display.
The shape is not so ugly and is appreciated by many users who hated the concept of the notch.
Gives more space for the notification bar.
When the notch is hidden, a very little portion is blacked out on the top.
Even if it isn't hidden, it looks good, unlike wider notches.

Cons:
As the notch is small, the components like camera, speaker grill, proximity sensor get less space.
Can only have one front camera and a front flash may not be possible.

It is your turn now. Many brands are shifting from normal notches to tear or water drop notches. Do you like the change? Or do you prefer the old notch? Or you hate the concept of notches altogether. Please do participate in the debate and let us know.
End Time: 2019-05-04 12:09:00
Rate