Hello Mi Fans!
Exercise helps our body a lot. It helps our body to be fit and provides a type of power which helps us overcome various types of pains. Even when it comes to doing some exercise many people's went for the gym as well but there are only three things which prevent us from workouts which are our hands, wrists and elbow issues which occurs due to various ways.
The issue which we all have to survive with our hands, wrists and elbow it might be due to an injury, arthritis, tendinitis, overuse, and certain exercises but from now they'll no longer be able to keep you away from exercises or workouts by using IsoStraps. From now you can workout with less bad pain and more gain pain as the IsoStraps targets only the muscles.
Highlights:
IsoStraps helps you to workout or exercise by helping you to overcome the issues faced with hands, wrists and elbow.
The IsoStraps are comfortable and easy to use. When you're in slip your hands into it and take it out easily when it's done.
It targets the muscles and using this while workouts or exercises there's no involvement of your grip or forearms.
It consists of an App using which you can do over 150 different types of exercises. It's best for beginners and Experts.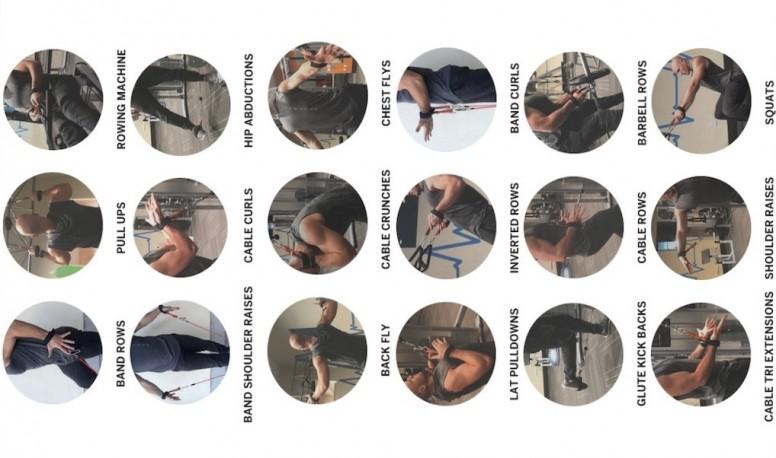 Hundreds of different types of exercises
To perform anything fitness is required and for that, we need to do exercise and workouts daily but in some cases most of the time people while doing workouts or exercises generally face few issues such as injury, arthritis, tendinitis, overuse, and certain exercises with their hands, wrists and elbows. These things prevent us from doing workouts and exercises perfectly.
Studies show that if there will be more range while exercising and workouts it will
help our muscles to contract more
, which results in providing more flexibility to our body and also it helps our body to become
stronger in its most vulnerable places of getting an injury
. To overcome the issues which we generally face with hands, wrists and elbows IsoStraps are created.
Features:
Auto-Adjusting Design,
5mm Neoprene,
KN12 Rated Carabiners,
Lightweight,
Super-Strong, and
Timeless.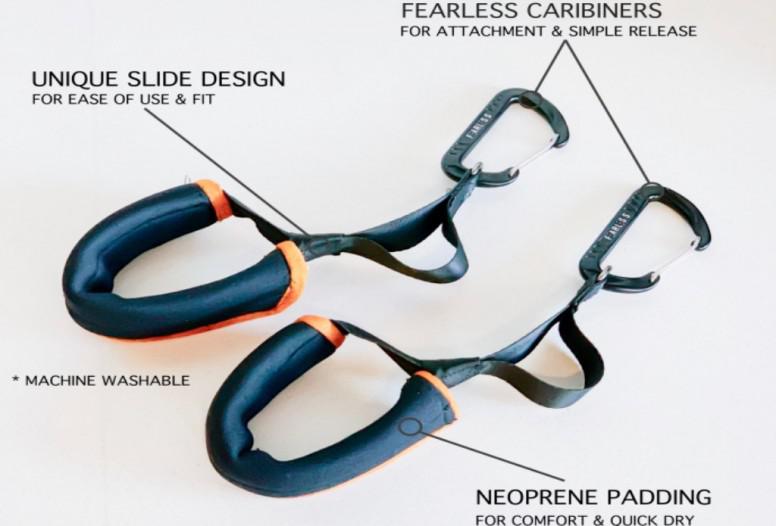 Some technical specifications of IsoStraps
To let you overcome the common problem which occurs due to injury, arthritis, tendinitis, overuse and certain exercises and to let you do exercises or workouts perfectly the IsoStraps uses a different way because it keeps the stress away from our joints and targets the right muscles. You'll notice the issues which you used to face while workouts are no longer there.
Using IsoStraps there'll be no more issues with your hands, wrists and elbows even if you performing any kind of pulling exercises which are done by grip and forearms. Using IsoStraps
there's no requirement of grip
because it gets easily fit to your wrists and you can put your hands into it when it's required and take it out easily when it's done.
It's easy to use
.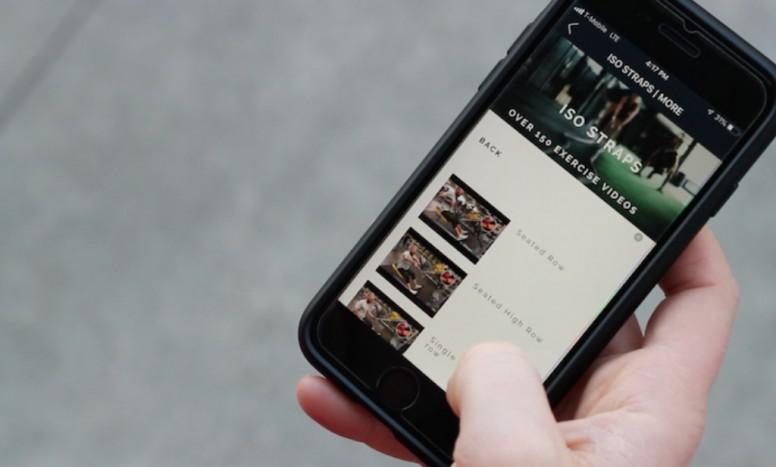 The App consists of tutorials to perform various exercises or workouts
The IsoStraps
helps you to perform 50 different types
of exercises by overcoming the issues of hands, wrists and elbows. You'll notice that you're now able to exercise with
less bad pain and more gain pain
. One of the common issue we generally face with wrists but as the IsoStraps targets the muscles the issues no longer be there.
This IsoStraps not only
targets the right muscles but also keeps your arm in the right position
and now you'll face no more issues as there is no hand and forearms to assist you. It also comes with an app which consists of tutorials of different exercises to
lets you do exercises and workouts perfectly
and get the most benefit of using the IsoStraps.
Check out the IsoStraps here
So, Friends, these are some information about IsoStraps. If you want to know more just click the source link given below. Don't forget to share your Thoughts in the Comments section below.
Thank You For Reading
Be the first to be informed: Follow us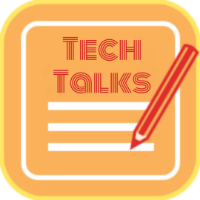 Recommended Threads:
Rate