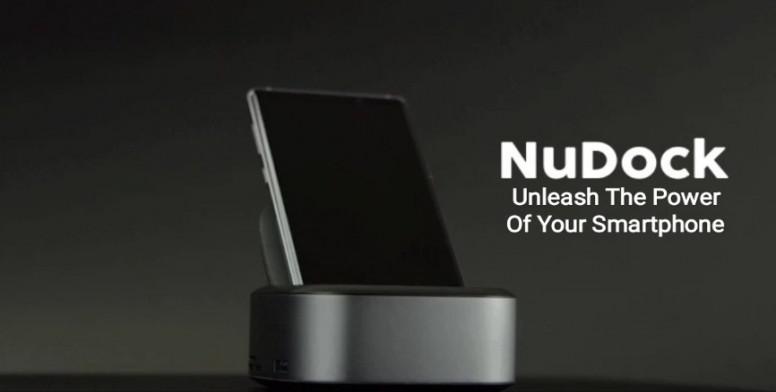 Hi Mi Fans!

Smartphones have become one of the most essential needs of our daily life. To be frank, nowadays, we can't imagine ourselves even a single moment without smartphones. But do we really use its full power or even know what it can do for us except those common things? Trust me, the most common answer will be NO. That's why, you need to be introduced to NuDock - a versatile USB-C dock for unleashing the power of your smartphone.

NuDock is actually a smartphone docking station that can charge your phone as well as can give you everything simultaneously for your entertainment and work in one place, at the same time. While charging, you can connect your smartphone to - Flash drive, Hard drive, Projector, TV screen, Monitor, Mouse, Keyboard, Game controller, SD and MicroSD card. Sounds crazy? But it's true. Well... without wasting any more time, let's see the features of such fruit of modern tech.

Features:

Smart docking station with unique design,
Can connect the phone to various things, while charging,
USB 3.0 & HDMI port (supports image resolution as high as 4K@30Hz),
3.5 mm Audio port, SD slot & TF slot,
Type-C Power jack (49W fast charging),
Compatible with Windows 10, Windows 8.0.0 and higher & Pheonix OS,
Compatible with Type-C smartphones.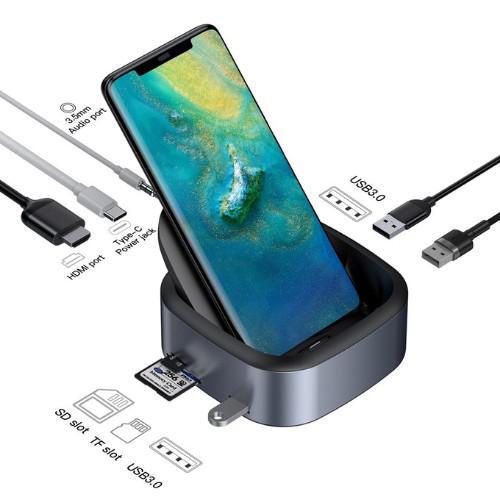 Parts of NuDock


Now, let's discuss NuDock's features a bit. As I already said before, while charging, you can connect your smartphone to various things through the NuDock. It's too much easy as it provides all the necessary ports, you need in daily life - USB 3.0 (3x), HDMI, SD and MicroSD card slots, 3.5 mm Audio port and PD supported USB-C that can deliver a maximum power supply of 49W to your smartphone while charging.

NuDock allows you to navigate your smartphone just like your laptop. Through NuDock, connect a mouse, keyboard and a flash drive to your phone (with USB 3.0 ports), and edit documents, emails, pictures and many more, as well as transfer files from a flash drive. For that, now, you needn't worry, as you can easily give your representations from your smartphone instead of lugging around your laptop. With NuDock, you can also stream 4K@30Hz ultra-high-definition video from your phone to your TV, as well as music to an A/V receiver. These aren't all that you can do with it - you can also play a game on a bigger screen. All that you need are your smartphone, keyboard, mouse or simply a game controller.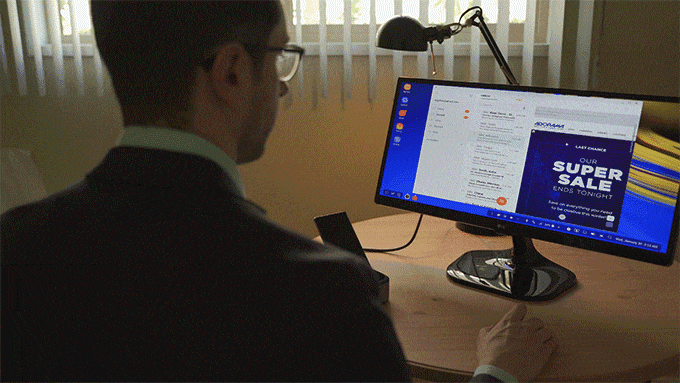 Your mini office on-the-go


The SD and MicroSD card readers in NuDock can have storage up to 2TB and can speed up to 104 MBps. Three USB 3.0 ports allow ultra-high transfer speed at 5Gbps (640MBps). So, now you can transfer large files between your phone and flash drive in just seconds (for example, you can transfer a 1GB movie in just 3 seconds!). Besides it's compatible with Windows 10, Windows 8.0.0 and higher & Pheonix OS, that gives the users a relief.....and......Oh! One more thing, if you think, NuDock is too difficult to use, you're wrong. For using it, all you've to do is that simply slide the top lid of the box to reveal the USB-C connector, and then simply plug in your smartphone!



Check out the NuDock here


So, these are some information about NuDock. If you want more, you can visit the following source I've given below.


Be the first one to be notified: Follow us: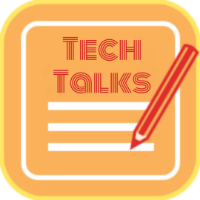 Thanks for reading
So, what do you think about the NuDock?
Please give your Feedbacks in the Comments section below
Rate