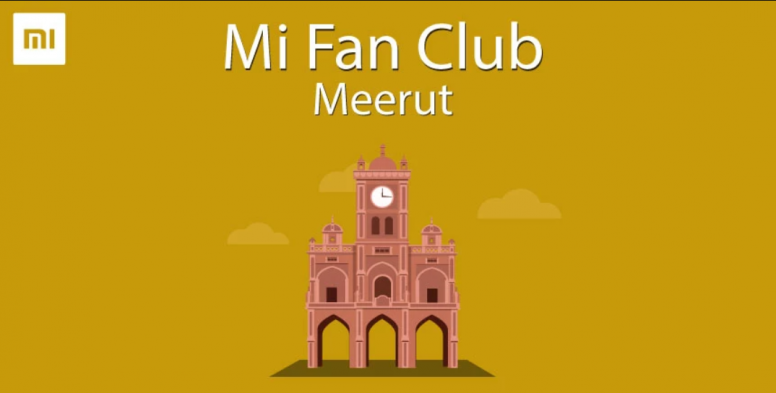 Hi, Mi Fan's,
Recently we completed 1 year as an official Mi Fan Club. With the passing time, we are getting bigger day-by-day. From just one official Telegram group we have Spread our wings to social media & are now active on Twitter/Instagram as well.



We hope that you know

Telegram

is officially preferred as an instant messenger for keeping the Mi fans connected, and you can get in touch with Mi Community Moderators and special team members over there. In the official

Telegram

groups, you can interact with other Mi Fans and officials (yes, you read it right), discuss your queries and help others as well.




I would like to take this opportunity to invite Mi Fans from Meerut (and nearby cities) to join our Official groups and Social media.




MiFC Meerut Official Twitter Handle: https://twitter.com/mifcmeerut

MiFC Meerut Official Instagram Profile: https://www.instagram.com/mifcmeerut




There are Certain things you must follow when you are a Fan Club Member:



You must follow Rules and Guidelines of the Mi Community.
Be polite & support the members.
Don't Spam on group or sub-forum.
Don't fight or argue. You might disagree but stay calm and report to us.

Sharing of pirated/ref product/Software/links is strictly prohibited.

Search before posting. Avoid duplication of threads.

Don't ask for rating or support in any thread or contests.

Make sure your thread is relevant to the particular section.

An advertisement is strictly prohibited.

Tag or PM the moderator of this section for any issues related to MiFC Meerut.


If you think you can follow above mentioned rules and guidelines, you are wholeheartedly welcome to the club. If you don't follow the guidelines, or by some mean fail to do so, for the first time you will be getting a warning after which you may face temporarily/permanent ban/removal from the group.

Thanks and welcome to Mi Fan Club Meerut!
We are really thankful for the support we got from you and we believe we'll be getting the same amount of love in the coming Meet's. Your constant support & motivation is the backbone of the MiFC Meerut.