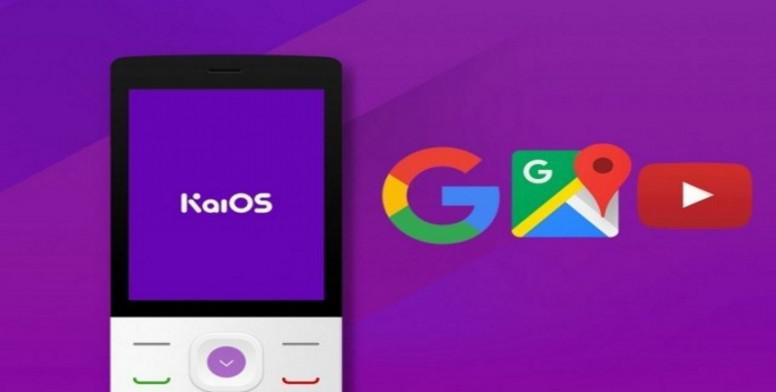 Hello Mi Fans,
With just how popular Android has become, it is hard to imagine that there is room for any other platform out there. Of course there is iOS which is mostly known by many of us. So other than these two, is there anything else out there really? I mean, this is a very unforgiving market. Don't trust me, just ask Windows Phones, BlackBerry OS or Ubuntu Phones. While these titans and squaring it out on the smartphone segment of the market, one player is slowly but surely carving a niche for itself in the feature-phone segment of the market, which is KaiOS. KaiOS is a Linux-based mobile operating system that "merges the power of a smartphone with the affordability of a feature phone". Recently Jio has also launched its feature phone which runs on KaiOS. After reading this many of you might be curious to know more about KaiOS. So, don't go anywhere else because here you will come to know many more thing about this Operating System!

What is KaiOS?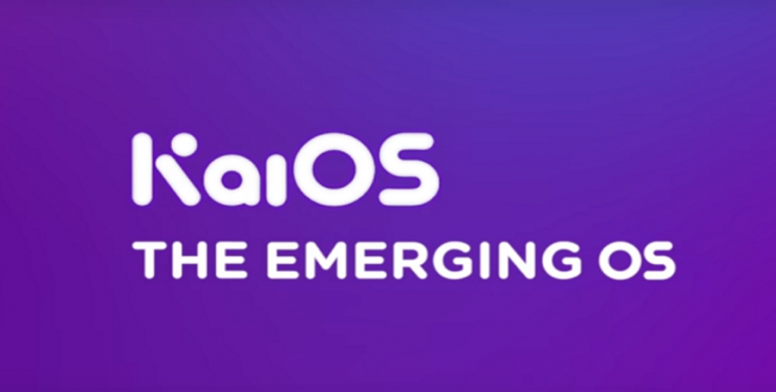 KaiOS is a simple, lightweight operating system designed for 4G enabled feature phones. It is not a complex smartphone operating system, but it does offer some smartphone experiences through lightweight versions of popular applications such as the Google Assistant and Google Maps. KaiOS is being developed by Mozilla. This OS manages all applications and peripheral hardware and accesses the central processing unit (CPU) for memory or storage purposes in a feature phone that too with an awesome microenvironment technology which makes it run well in a device with low storage and RAM. KaiOS is the developed version of FirefoxOS which is based on Linux. Recently Google has invested $22Million to develop KaiOS.

KaiOS promises to bring modern apps such as WhatsApp to people who had never owned a smartphone. Thus, its interface is designed for the so-called dumbphones with physical keys and non-touch screens. To ensure data-oriented companies are able to gain from this, KaiOS does offer all the connectivity options including 4G/LTE, NFC for payments, Dual-SIM compatibility, and Wi-Fi. KaiOS-powered feature phones are priced aggressively too since manufacturers don't need to worry about high-end specifications.

What Makes It So Popular?

The reason why KaiOS grew in popularity among tech companies is its HTML5 app store. That has allowed developers to easily build powerful web apps for KaiOS. The majority of other feature phones today come with proprietary Java-based software and hence, demand more resources for creating dedicated apps. In addition, KaiOS has an open environment. As such, it's available across the globe from several brands like Nokia, Reliance, Alcatel, and more. So companies can simply build one app and upload it to the KaiOS app store for widespread distribution in emerging countries.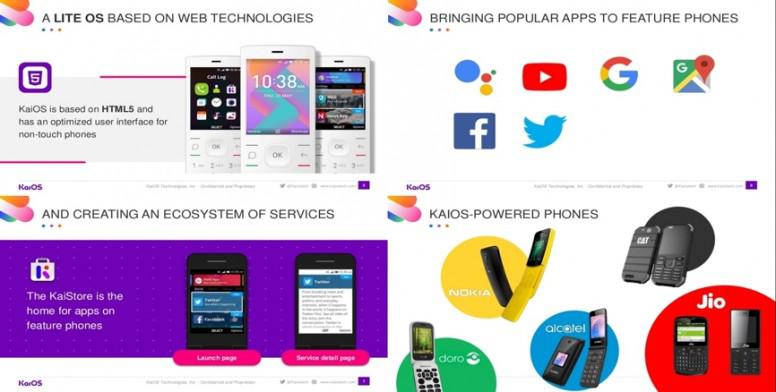 KaiOS provides an almost smartphone-level functionality on a feature phone. It is the world's only feature phone OS with apps like Google Maps and Google Assistant. For JioPhone 2, the OS has also integrated some of India's favorite apps like WhatsApp, Youtube, and Facebook. Devices that run KaiOS boast of an easy-to-use UI for devices that don't have touchscreens. These devices also support 4G-LTE, Wi-Fi, GPS, NFC among many other connectivity options available on smartphones.

These devices also support third-party applications, just like iOS and Android. Understandably, at the moment the list of supported apps might not be as robust as on the more established players but you can get popular apps from the likes of Google and Facebook.

KaiOS Vs Android- The Difference!

As already mentioned above in this article, KaiOS is being developed by Mozilla and by other external contributors. It is a new, much robust and enhanced version of the Firefox OS. This OS is purely based on the rendering engine of the Firefox web browser, Gecko and the Linux kernel. This OS works on non-touch devices. Whereas, Andriod is developed by Google developers. This particular OS is purely based on the Linux kernel. This OS works on touchscreen devices. Gestures, tapping, sliding, shaking works only with an Android OS device but not with KaiOS based device. Android uses entirely dedicated paths for its operating system to work comfortably whereas, KaiOS is a simple format of an offline website installed in a device that renders its working based on Gecko and the Linux kernel.

Android and its installed apps need a high RAM, storage and battery life for it to be able to work properly whereas, in case the case of KaiOS, it works almost incredibly fine even with a low RAM of about 526mb and low battery life and less storage as well. Above all, if we see, Android is a much user-friendly OS than that of the KaiOS. The main thing here is that, if you are already an Android user you may not love KaiOS functionality and user-friendliness but, if you are not a previous user you will be wondered after using KaiOS and of course you will love it a lot.

The First Company to Port Their Services!

Google and Facebook were among the first to port their services to KaiOS. But why are they bothering with bringing their apps to feature phones at all? The answer to that is straightforward. Big tech companies primarily generate revenue from their advertising network. More users translate to more data and advertisers. With smartphone sales plummeting, these giants are turning to feature phones in a hope to expand their user base.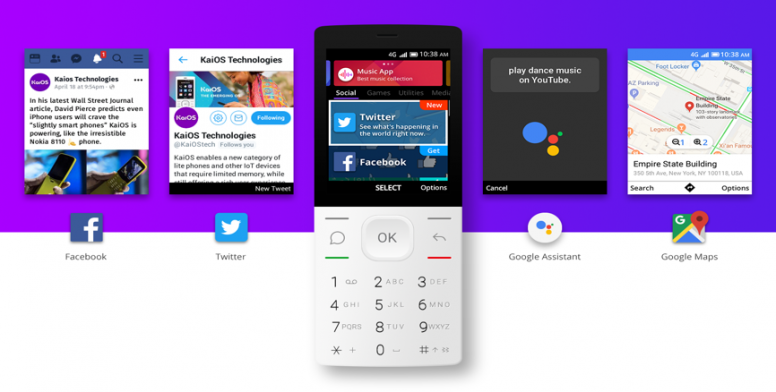 By signing up early, they're essentially trying to get a head-start before the competition catches up. They want to be the first online destination for KaiOS' demographic which will mostly include users who are using the internet for the first time. Both Google and Facebook have, over the years, introduced new features and language support for emerging countries. Google Assistant, for instance, can now talk in Hindi, the most widely-used Indian language.

The Conclusion!

So why is KaiOS a thing anyway? As mentioned earlier, it is estimated that only 30 percent of the world's population owns one. That means 70 percent either doesn't want one, can't afford one, or is looking for an alternative. By focusing on this segment of the market, KaiOS has a lot of potentials, especially in Asia and Africa. Already, Google has invested in KaiOS. This means Google's apps are officially supported on KaiOS. If this young OS keeps at it, there really is no limit to what they can achieve.

Sources: 1, 2 & 3
Image Credits: Google Images



Thank you for Reading!
Want more threads? Follow us:
Rate