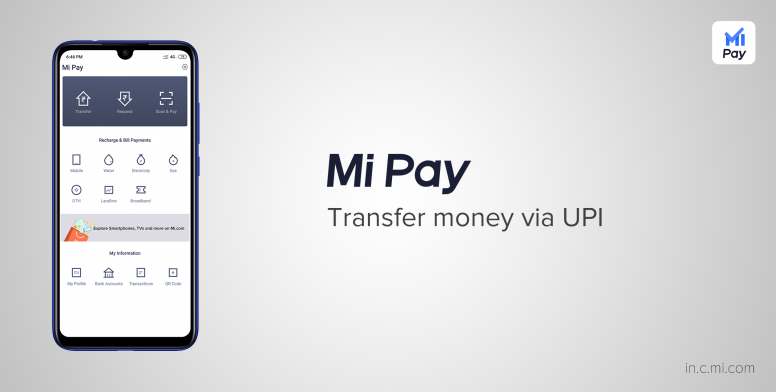 Hi Mi Fans!
With the introduction of new Fast secure payment Mi Pay App now we are fortunate to witness the new dynamic features which will definitely open the door for diving into the more convenient state. Well, in this thread I'm going to show you, how to transfer money via UPI using Mi Pay app.

To know, how to add your bank account to your Mi Pay app, click here!

✒ How to transfer money via UPI?

Open "Mi Pay" app.
Tap on "Transfer".
Tap on "Send to UPI ID".
Now enter the UPI ID to whom you want to send money.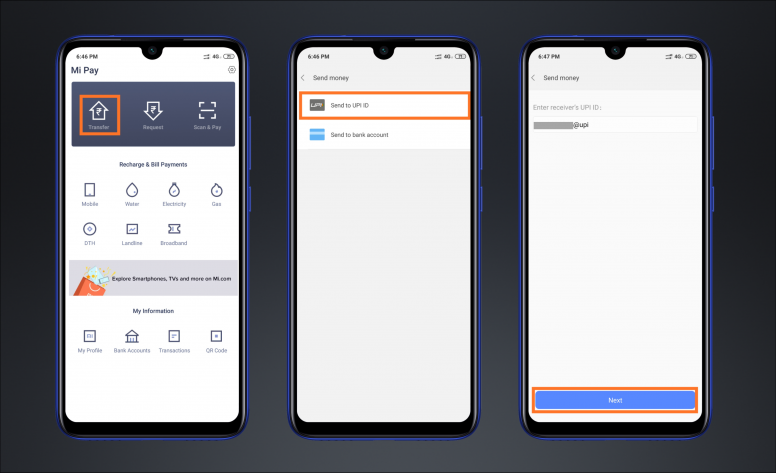 Now Enter the amount you want to send.
Select the desired bank account and click on "Next". (You can also type your remark here.)
After that confirm your information by tapping on "Confirm".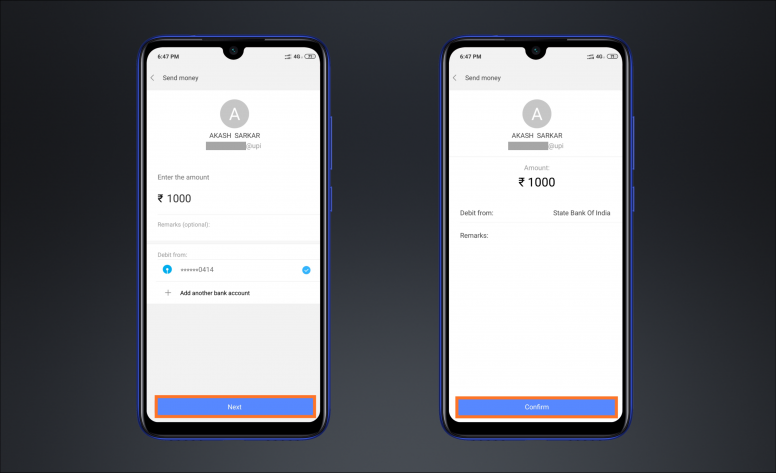 Now enter your UPI PIN and tap on the right tick to proceed.
Payment done!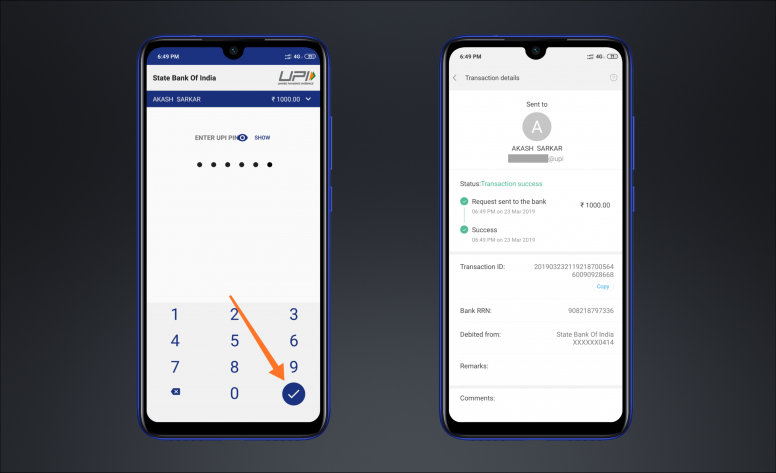 Have any doubt? Please comment below, we'll try to help you.


✒ FAQs:
Q: From where can I download MI Pay?
A: We will update the download links very shortly in our threads, till then stay tuned with us!

Q: Are there any cashback offers?
A: Yes, with the official launch, the cash back offers have also been introduced and users will be notified shortly, till then you can check the official tweet regarding it. Cash-back offers in Mi Pay.



Download Mi Pay
Mi Pay will be rolling out to all MIUI users very soon!
✒ Related Threads:
Rate