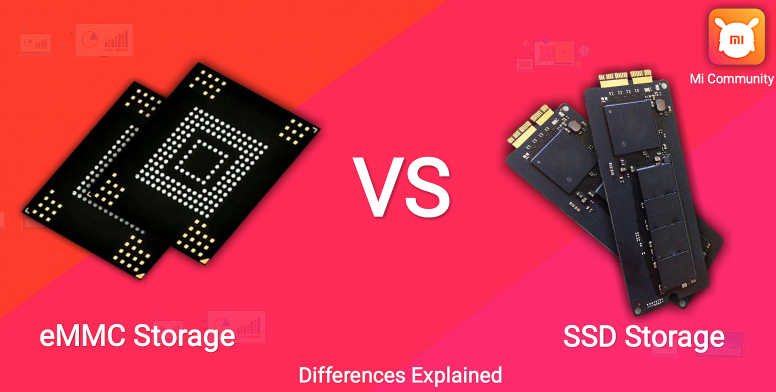 Hey Mi Fans,
How are you doing? This is J C Paul, backed in action with another interesting thread. You might already guess from the title what we're going to discuss today! So, without wasting any more time, let's kickstart the topic.
We always need a better storage solution to fulfil our every need. Thanks to the improving tech, we always get what we demand most; they're already a variety of storage types out in the market. eMMC and SSD are the two popular storage types that we still use nowadays. These two are pretty much similar, yet they've numerous differences. Let's see 'em all!!

eMMC Storage
The word eMMC stands for Embedded Multimedia Card. It's an advanced NAND flash memory that consists of at least three components - MMC (Multimedia Card) interface, the flash memory and the flash memory controller. It's extremely compact and typically smaller than a postage stamp as it serves the most elegant and advanced applications' designs. It's still the dominant memory solution for most consumer electronics such as smartphones, tablets, e-readers, digital cameras and many more.
eMMC was developed in order to bundle the dedicated controller (that was used in the previous days to handle the reading and writing of the data, driven by the application of CPU from the outside of the flash memory) into the memory so that it can provide better and advanced performance.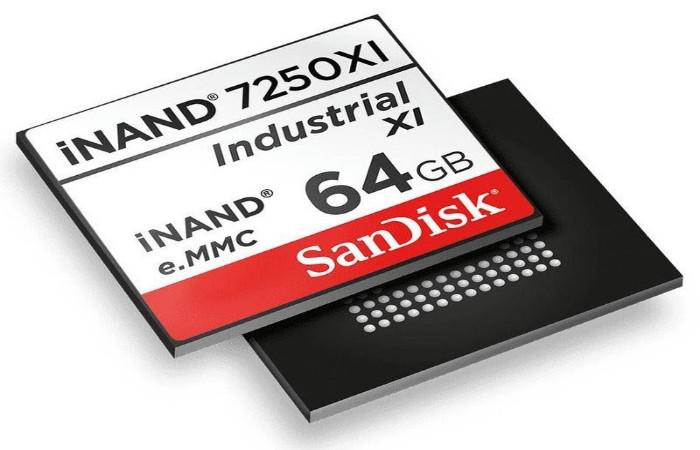 SanDisk 64GB iNAND eMMC


SSD Storage
SSD means Solid State Drive or Solid State Disk that uses the NAND chips to store data, just like an eMMC. It has non-movable mechanical components inside that basically include a CPU, a battery card, a memory bus board, DRAM or EEPROM memory boards. To provide better speed and better performance, SSD contains far more chips with higher quality and capacity, than eMMC. It comes with a flash memory controller that usually bridges the NAND memory components to the host computer - generally SATA (a faster interface to join the SSD to the motherboard).
The main advantages of SSD Storage are lower power consumption, lower chance of data loss, physical damage resistance. For these, this type of storage is generally used in laptops, PCs, and many others.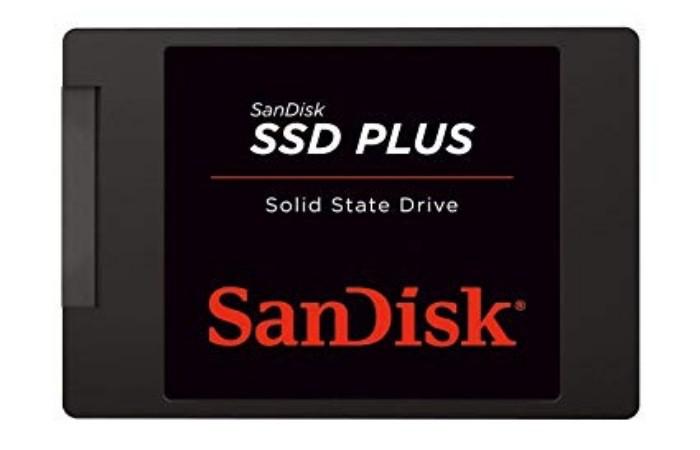 SanDisk SSD PLUS 1TB Solid State Drive


eMMC Storage VS SSD Storage
As I said, although eMMC and SSD are pretty much similar, these two have numerous differences. Hopefully, those are really easy to understand.


Storage capacity: eMMC basically is a flash type storage that offers much less storage capacity than SSD; eMMC is generally offered in 32GB or 64GB but there're other sizes as well, such as 128GB, 256GB. On the other hand, SSD can provide a storage capacity of 128GB, 256GB, 320GB, 512GB and even in TB. Larger storage is always a better choice, isn't it??

File Storage: When the matter comes to the file storage, it is seen eMMC and SSD differentiate in their speeds.

✒Smaller file storage: eMMC is usually faster than SSD for smaller file storage (also means SSD is slower in this case).
✒Larger file storage: SSD is indeed faster than eMMC for larger file storage (also means eMMC is slower in this case).


Transfer rate: eMMC and SSD are both managed on NAND principles, so naturally, the entire data is transferred via the NAND gates. eMMC has only one NAND gate while SSD comes with more than that. This is why they differ in their data transfer rate; SSD is much faster compared to eMMC - it can provide a speed up to 1500MB/s (range: 200MB/s ~ 1500MB/s), while on the other hand, it's only 400MB/s for eMMC. However, it varies with the model and type.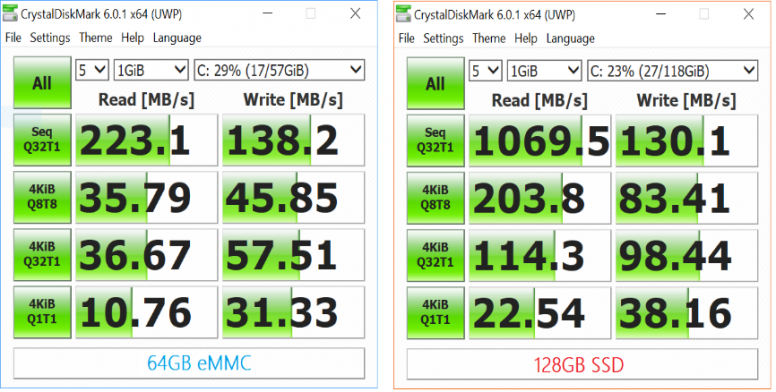 Speed difference between 64GB eMMC and 128GB SSD on Surface Go
Upgradation: There's really no way to upgrade eMMC storage in a PC. But a PC with SSD storage lets the user swap the old one and replace it with a better one.

Function: eMMC is basically used as the temporary storage solution in the portable consumer electronics such as smartphones, tablets, digital cameras, 2-in-1 computers, digital audio players as well as in the removal ones such as SD cards. SSD, on the other hand, is used as the permanent storage solution, mostly in PCs and laptops.


Now let's see it in a table:


Differences In

eMMC Storage

SSD Storage

Full meaning

Embedded Multimedia Card

Solid State Drive or Solid State Disk

Storage type

Flash storage

Solid-state storage

Storage capacity

32GB, 64GB, 128GB and even 256GB

128GB, 256GB, 320GB, 512GB and even in TB

File storage

Smaller file storage: Faster than SSD
Larger file storage: Slower than SSD

Smaller file storage: Slower than eMMC
Larger file storage: Faster than eMMC

Transfer rate

Up to 400MB/s

Maximum: 1500MB/s
Minimum: 200MB/s

Upgradation

No

Yes

Function

Generally is used as temporary storage solution i.e. smartphones, tablets, etc.

Generally is used as permanent storage solution i.e. PCs, laptops, etc.

Conclusion
Well, eMMC storage and SSD storage, both have their own advantages and disadvantages. If you want larger storage or smaller storage, you better go with the SSD storage or eMMC storage, respectively. If it's eMMC, always do remember that in future, there won't be a way to change the old one but if it's SSD, you can actually swap the old one. Again, SSD is faster than eMMC but it's also true that a PC with SSD storage is indeed more expensive than a PC with eMMC storage. There're more things like these to consider, thereafter you should think twice or thrice before choosing any of it. Well, I've nothing more to say; that's all for now!!

Source: 1, 2, 3, 4 & 5

Be the first one to be notified: Follow us: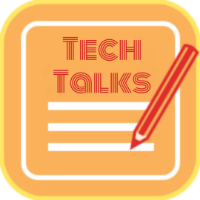 Thanks for reading
So, eMMC or SSD?
Which one do you prefer and why? Let us know in the Comments section below
Rate