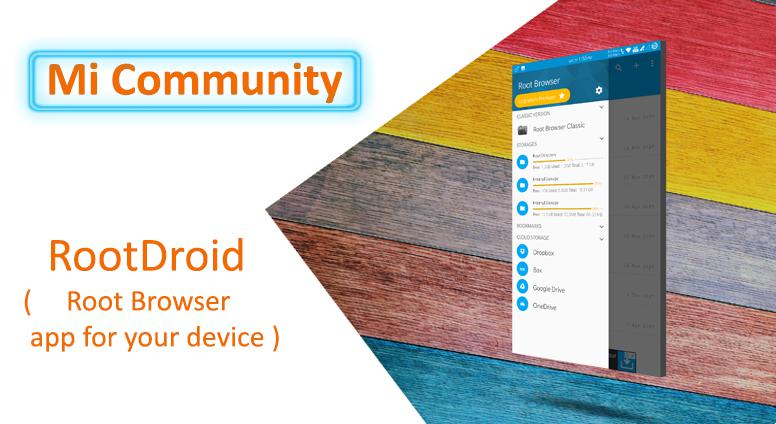 Hello Mi Fans,

Welcome to the RootDroid series, Today i will showing you about "Root Browser" for your device.

Root Browser is a fully featured file manager & root browser for rooted superusers to take control of their Android device and root files & folders. You can also access all of your Android's root directories & subdirectories with this advanced root browser.


IMPORTANT: I am not responsible for anything that may happen to your phone as a result of using root permissions. you do so at your own risk and take the responsibility upon yourself.
Requirements
Screenshots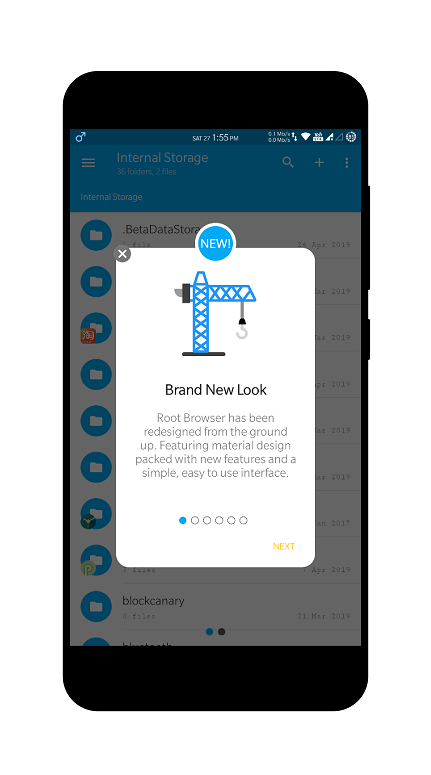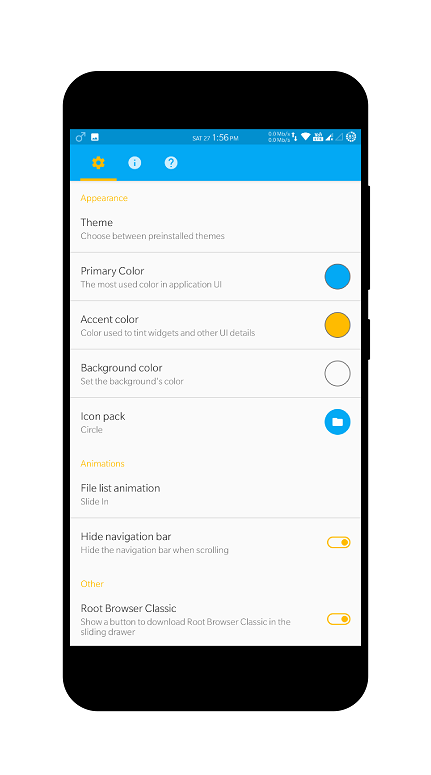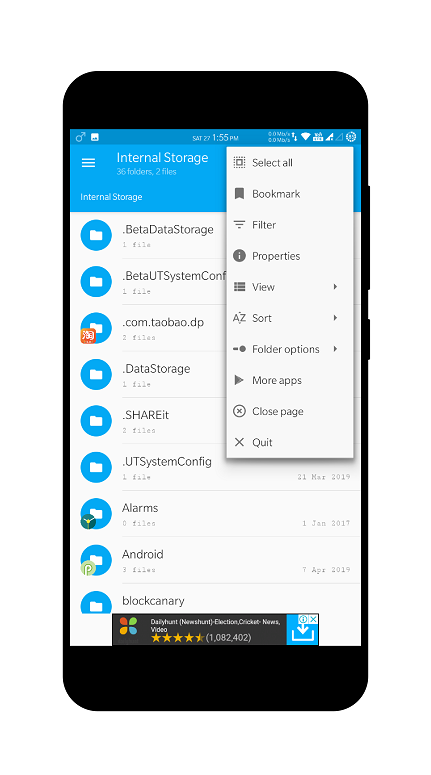 Features
Multi-Pane Navigation

SQLite Database Editor

Custom File Listing View

APK Analyzer

Access APK, RAR, JAR, TAR & ZIP files apk, rar, jar, tar & zip files

sqlite explore

Text editor

Create and delete directories (folders).

Execute script files

Open files and folders with other apps

Cloud Storage Integration

View and edit any file

Extract single files from zip/apks/jars



My Opinion
This has replaced Far on Droid as my root (and non root) file manager Has great compatibility for files and doesn't crash when opening files.
Downlaod

Subscribe to our columns to Stay updated with interesting Debates, Polls, Tutorial and more from Device Team: