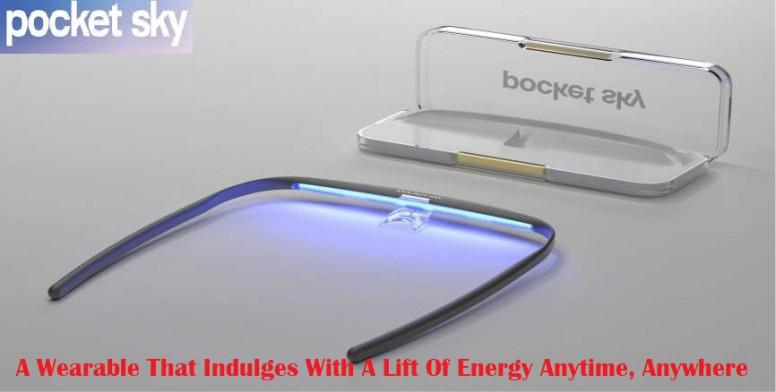 Hello Mi Fans!
Jet lag is a major issue for aircrews and frequent business travelers. At the same time sunlight affects your mood, sleep, well-being, or metabolism. Whenever winter casts you down, a dash of light will lift your spirits. Furthermore, according to studies published in the NASA archives, jet lag can reduce decision-making, communication and overall performance by 30-70%. PocketSky works by beaming noninvasive UV light into your eyes for short periods. As you are surely well aware, the human body clock is dependent on light and that means it can be manipulated. We've seen devices such as this before, for combating jet lag and resetting your internal clock for different time zones, but Pocket Sky is a bit different. a wearable designed to combat conditions resulting from time shifts and poor access to sunlight. The device can be worn like a pair of glasses and emits blue light to emulate sunlight, supposedly suppressing the production of melatonin. The company claims that the technology can help with conditions that are based on limited sunlight, such as seasonal affective disorder, or issues with circadian rhythms, such as jetlag or shift work disorder. So, let's talk about This Pocket Sky A Wearable Glass of Light now.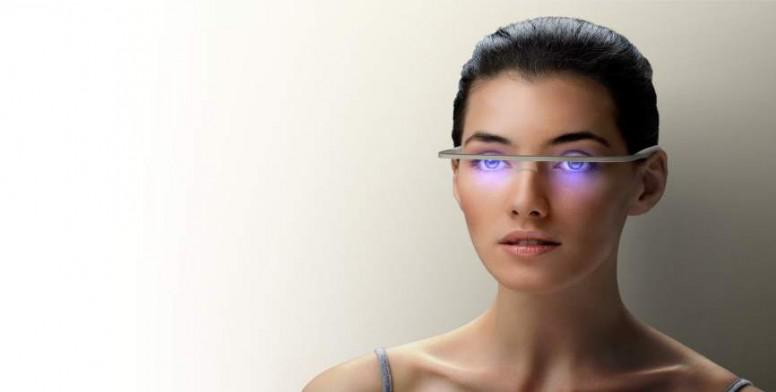 How It Works:
Pocket Sky builds on longstanding science, most recently recognized by the 2017 Nobel Prize in Physiology or Medicine. Special receptors on the retina of our eyes respond to sunlight by suppressing the production of melatonin.
This process is in charge of setting our body clock - the Circadian rhythm - and can be harnessed for coping with a number of discomforts:
● When we yearn for sunlight during the winter
● When we suffer from jet lag after a trip across time-zones
● When we find it hard to sleep after working late or in shifts
● Or when we need energy for a mental or physical challenge ahead of us
● It's also a great little helper for falling and staying asleep
That's what Pocket Sky does for you: After twenty minutes of exposure to its soft blue light, Pocket Sky significantly boosts your wakefulness, performance, and wellbeing.

Safety:
Pocket Sky is just like the sun. It's truly the most natural way for compensating for a lack of daylight. Pocket Sky also meets the highest safety standards:
● Eye-safe - tested to be photo-biologically safe according to EN62471:2008
● 100% glare-free due to low-intensity blue light
● 100% flicker-free
● 100% UV-free
● 100% Bluetooth-free
● Soft-start for smooth familiarization
● Swell-proof battery (stainless steel body) and other brand-name components
● Designed, engineered and manufactured in Austria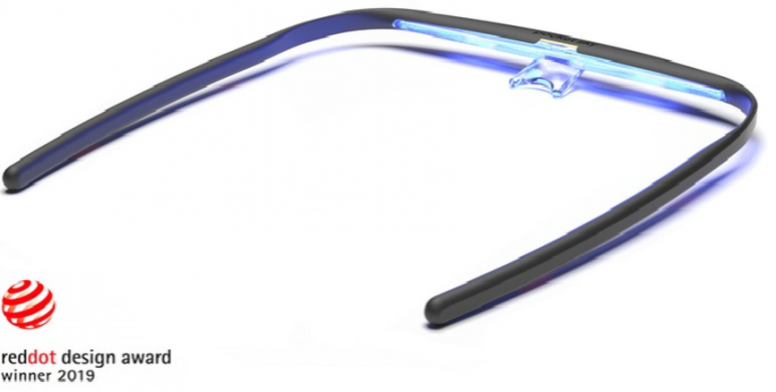 Features:
Activate Yourself:

Pocket Sky helps adjust your body clock by suppressing the production of melatonin, a sleep hormone. Seize the benefits of biologically active light to energize yourself, lift your spirits and enjoy better sleep.
Enhances Your Performance: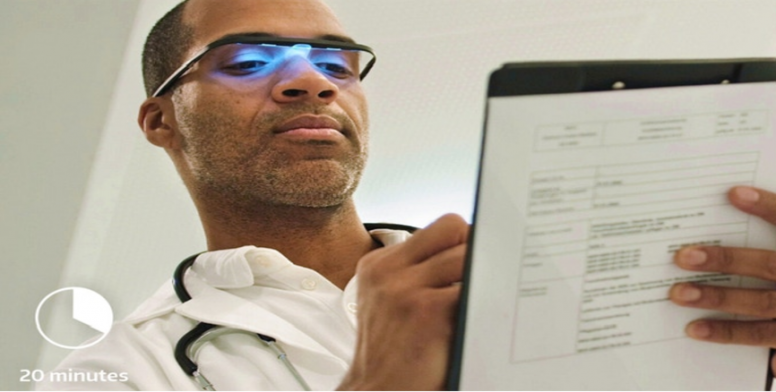 Whenever you need an extra dose of natural energy, a dash of light from pocket Sky will get you going in no time. Its soft blue light helps athletes, workers, and students improve their cognitive and physical capacities.
Brightens You Up In Winter:
During a long, dark winter, our body is in night mode throughout the day, craving sunlight. Pocket Sky mimics a brilliant blue morning sky and will animate you perceptibly.
Helps Jet-Lagged Travellers:
When you are jet-lagged after a trip across time-zones, your internal clock is out of harmony with your environment. By emulating the sun, Pocket Skyresyncs your biological clock with the world around you.
Improves Sleep-Wake Cycle: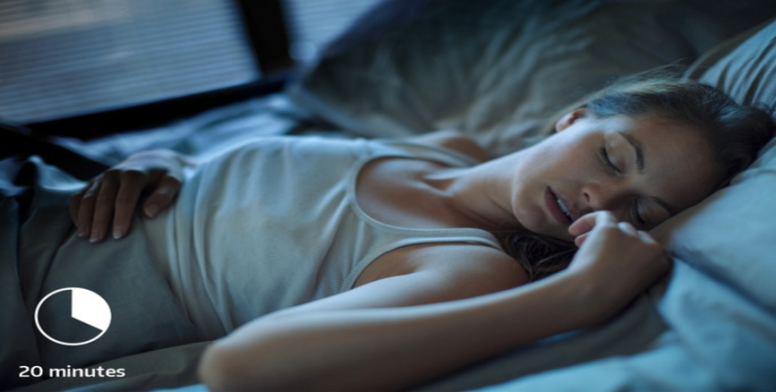 A wearable which energizes and improves sleep at the same time? That'sPocket Sky. By helping you to achieve and maintain wakefulness throughout the day, Pocket Sky also ensures that you enjoy consolidated sleep at night.
Check out the Pocket Sky: A Wearable Glass of Light here
It's incredibly small and light, and it comes in a carry case that doubles as a charging dock, much like we're used to seeing with true wireless headphones these days. The tiny magnets on the device hold it closed when you're not using it. In terms of battery life, the Pocket Sky team say it will last for around 14 days. Pocket Sky is a one-size-fits-all device, although it does comes with three different sized nose bridges to ensure comfort for faces of any size. Just like the sun introducing the pocket-sized wearable that indulges with a lift of energy, a brighter mood and better sleep.
Copyright Disclaimer: The data and imagery provided in this article belongs to their original creators!
Be the first to be informed: Follow us
Recommended Threads:
Big Thanks to
Thanks to Admin @R0user And Thanks to Our Beloved SMod @Furqaan Saikh And Our Mods @Harisankarg & @Patitapaban For Continuous Inspiration And Guidance And Supervision.
Thanks for Reading
So, what do you think about this Pocket Sky A Wearable Glass of Light? Please share your thoughts in the comment section below

Rate