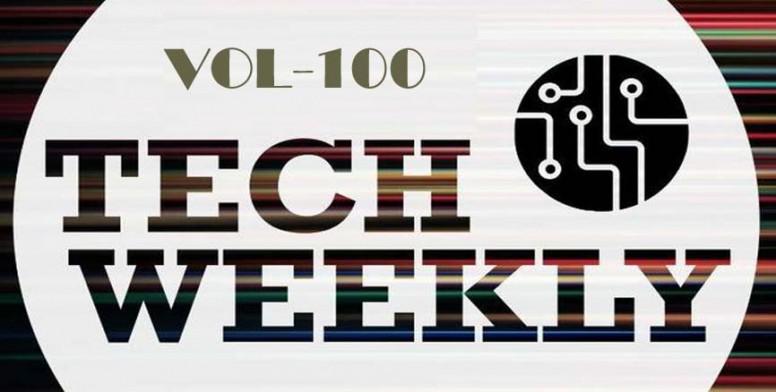 Hello Mi Fans,
Technology refers to methods, systems, and devices which are the result of scientific knowledge being used for practical purposes. The purposeful application of the information in the design, production, and utilization of goods and services, and in the organization of human activities Technology can be described in many ways. So without wasting time let's check out what we have for you this week from our Techie Team.
Pocket Sky: A Wearable That Indulges With A Lift Of Energy Anytime, Anywhere!
By- BHARATKUMAR BHAGAT





Hello Mi Fans!

Jet lag is a major issue for aircrews and frequent business travelers. At the same time sunlight affects your mood, sleep, well-being, or metabolism. Whenever winter casts you down, a dash of light will lift your spirits. Furthermore, according to studies published in the NASA archives, jet lag can reduce decision-making, communication and overall performance by 30-70%. PocketSky works by beaming noninvasive UV light into your eyes for short periods. As you are surely well aware, the human body clock is dependent on light and that means it can be manipulated. We've seen devices such as this before, for combating jet lag and resetting your internal clock for different time zones, but Pocket Sky is a bit different. a wearable designed to combat conditions resulting from time shifts and poor access to sunlight. The device can be worn like a pair of glasses and emits blue light to emulate sunlight, supposedly suppressing the production of melatonin. The company claims that the technology can help with conditions that are based on limited sunlight, such as seasonal affective disorder, or issues with circadian rhythms, such as jetlag or shift work disorder. So, let's talk about This Pocket Sky A Wearable Glass of Light now.

Know More- http://in.c.mi.com/thread-1857150-1-0.html
WonderWoof BowTie: The Smart Dog Activity Tracker!
By- Hari Sankar G




Hello Mi Fans!

We make choices everyday for ourselves and our beloved doggie family members that affect our physical and mental health. WonderWoof, a stylish and fun dog activity monitor that connects to your mobile phone, helps you develop healthy habits to make sure your dog gets enough exercise and social interaction so they live a healthier, longer, and happier life.

Know More- https://in.c.mi.com/thread-1857912-1-0.html
Secufy: Your Personal SOS Button With Unlimited Range!

Hello Mi Fans!

We're always cautious of the safety of our loved ones - no matter where they're, inside or outside of the house. When they're not around us for a long time, we really become much more anxious thinking about their condition. There's a famous slogan, 'The key to safety is in your hands'. It's indeed true and having Secufy has strengthened that faith furthermore. Secufy is a smart SOS alert button that sends alert up to 3 personal contacts instantly when you're in danger, with the detailed information of your location and other things. The smart device was designed for any kind of emergency so that you can notify or be notified if anything happens to you or to your loved ones.

Know More- http://in.c.mi.com/thread-1858329-1-0.html
GoSun Chill: A Solar Cooler That Keeps Your Beverages Cool Anytime, Anywhere!
By- A.Akbar
Hello Mi Fans,

If you're going to the lake, the beach or the pool this summer there are necessities, ice being a major need. What if I were to tell you that you would NEVER have to buy ice again? GoSun, the company that introduced as to solar cooking through its patented vacuum insulated solar ovens announced the GoSun Chill. A portable, high-efficiency cooler that utilizes energy from the Sun to keep drinks and food cold, or frozen, eliminating the need for ice. With the GoSun Chill, you won't have to worry about soggy sandwiches, resupplying ice or lugging around a heavy cooler with extra bags of ice to keep your food or drinks cold.

Know More- https://in.c.mi.com/thread-1858384-1-0.html
Thanks to the authors for your contribution and sharing updated technology information to Mi Fans.
Our Previous Volumes:
Please Vote and share your feedback in reply.
Rate