Hello Mi Fans,
Technology refers to methods, systems, and devices which are the result of scientific knowledge being used for practical purposes. The purposeful application of the information in the design, production, and utilization of goods and services, and in the organization of human activities Technology can be described in many ways. So without wasting time let's check out what we have for you this week from our Techie Team.
Keurig K-Mini Plus: The Sleek Portable Coffee Maker!
By- Hari Sankar G




Hello Mi Fans!

Make a delicious cup of coffee anywhere with the Keurig K-Mini Plus Portable Coffee Maker. Under five inches wide, this slim brewer allows you to have great coffee no matter where you are. Ideal for small spaces, the Keurig K-Mini Plus produces fresh coffee from K-Cup pods in just a few minutes. Likewise, you can brew any cup size from 6 to 12 ounces. The removable drip tray fits travel mugs up to 7 inches tall. It also holds an entire accidental brew so you can quickly clean it up. Moreover, the removable one cup reservoir is easy to fill and clean. Simply add fresh water every time you want a coffee. To help save energy, the Auto Off feature turns off the K-Mini Plus 90 seconds after the last brew. Finally, the coffee maker holds 9 K-Cup pods for convenient access.

Click here to Know More.
iHarvest - Vertical Indoor Garden
By- Aniket Patra




Hello Mi Fans!

In the foreseeable future, most of us are going to live in cities surrounded by concrete jungles. And pollution will also be touching some new heights if something drastic is not done. So here comes iharvest. iHarvest is a beautiful indoor garden that grows up to 30 fresh fruits and vegetables in only 2.5 square feet of floor space.

Click here to Know More.
HestiaPi Touch: The Open-Source Smart Thermostat!
By- J C Paul




Hello Mi Fans,

The more we're getting smarter, the more we're demanding for the smarter gadgets. There's a famous quote, "The science of today is the technology of tomorrow". Standing in this modern age, we can realise how justified the quote is! Thanks to all splendid technologies around us, we always get what we demand most. This time, as an addition to the smart home automation system, MakeOpenStuff has introduced HestiaPi Touch. HestiaPi Touch is an open-source smart thermostat for your home that has Raspberry Pi at its heart.

Click here to Know More.
TentTube: Inflatable Tent That Can Be Pitched In One Minute!
By- BHARATKUMAR BHAGAT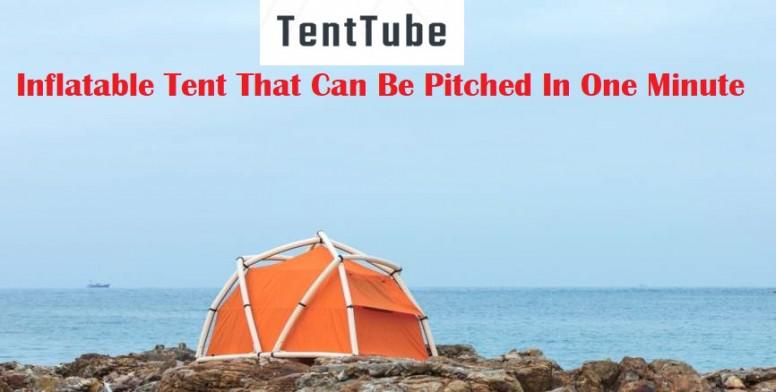 Hello Mi Fans!
We are have all been there, attempting to put together a tent with no instructions or know-how. You have no right attempting to put together a tent that will most likely be put together backward, inside-out, or you'll just snap all of the poles. This unique tent called theTentTube will allow you to assemble your tent in mere seconds, without the need for any know-how or tent knowledge at all. Its new inflatable tent that can be pitched in just one minute. Traditional tents are hard to pack, cumbersome to carry, and difficult to set up. TentTube set out to begin a revolution in the tent industry. Presuming the TentTube do what it says it does, it's an inflatable tent with similar benefits at a significantly lower price point. So, without wasting your time let's talk about TentTube Inflatable Tent now. Click
here
to Know More.
Thanks to the authors for your contribution and sharing updated technology information to Mi Fans.
Our Previous Volumes:
Please Vote and share your feedback in reply.
Rate