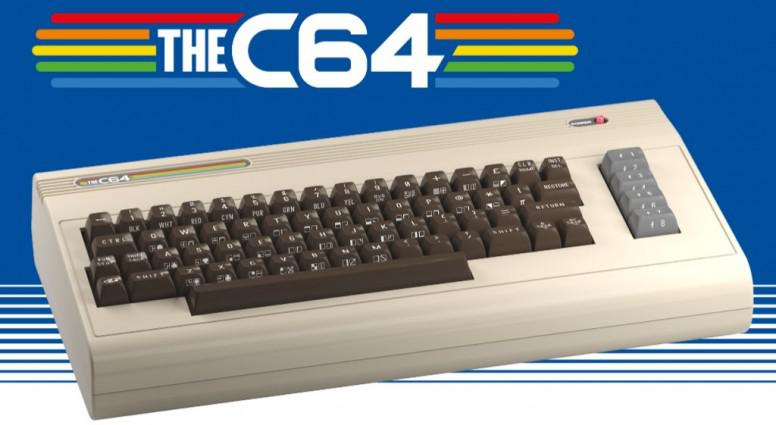 Hello Mi Fans!

It's always good to see when something of the past regenerates in today's modern world and that's what a company named Reto Games is trying to do. In the year 1982, a home computer named Commodore 64 was introduced and it also created a World Guinness Record by being the highest selling single computer of all time but later it was discontinued.


Now, Reto Games is trying to bring back the Commodore 64 to life with the introduction of THEC64 with the handheld version called THE 64SX. As it's basically a modern version of the Commodore 64, you all can expect that it'll be very similar to Commodore 64 but as neither their products are licensed by the company they've only changed its name.

Highlights:


Commodore 64 was the highest selling single home computer during the 1980s and it was actually launched in 1982.
Reto Games is trying to bring back the Commodore 64 to life with the THEC64 and there's a handheld version too.
With THEC64 and the handheld version THE 64SX you'll be getting 64 games included within it as well.
Few things might be similar as compared to Commodore 64 but these two machines will be the modern versions.

THEC64




Commodore 64, a home computer which was introduced during the 1980s, most probably during the year 1982. As this bulky home computer, i.e. Commodore 64 was launched it created a Guinness World Record! Yes, you all heard it right, with over 17 million sales but after all these things this home computer, Commodore 64 was discontinued during April 1994.


It's always interesting to see things of the past in a new form in today's modern world, and as I said before, Reto Games is raising money to bring back this amazing Commodore 64 to life and there not only will be one machine there will be two which is THE 64SX along with the THEC64 (Commodore 64). Wanna hear why it's called THEC64 instead of Commodore 64?

Software features:


Classic mode,
Carousel mode,
Supports 50Hz (Europe) & 60Hz (USA) at 720p HD,
Boot to BASIC option, and
Load your own programs including multi-disk compatibility.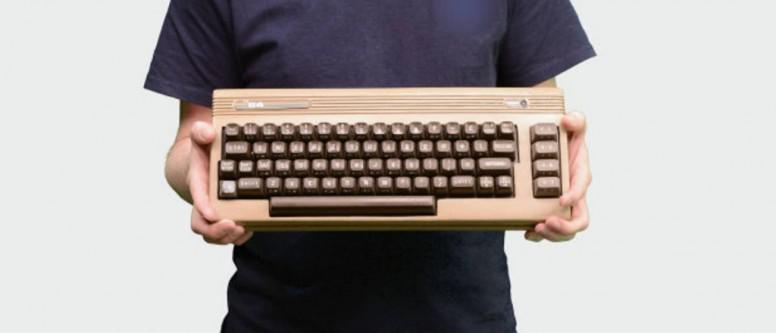 It's a modern version of the Commodore 64




Well, this is because as none of the machines is licensed under the company Commodore 64, so the name is been kept as THEC64 and the innards of the computer are been re-spun into the handheld console called THE 64SX. As both the machines come with different titles the company, Reto Games is also thinking to include new programs within it as well.


Let's discuss what you'll be getting in the THEC64. First of all, you'll be having a full keyboard with slots for cartridges and SD cards, HDMI connector, audio jack and USB ports are also there. You can play games using it which have been downloaded from the internet and the slow-loading cassettes have been fired up which is a bonus for everyone.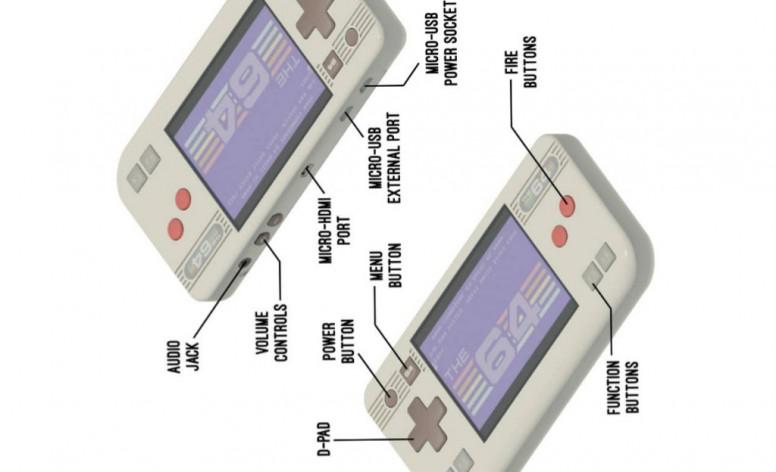 The handheld console THE 64SX


Reto Games is thinking to include the "New core technology" in this THEC64 which is much similar to the Commodore 64 architecture but as I said, that as Reto Games is trying to bring the Commodore 64 back to life there might be few things similar to it but, it will be the modern version. Also, you'll be getting 64 games included within it as well.

The handheld console THE 64SX consist of fire buttons, directional pad and function buttons. The Commodore 64 was much famous in America as well as in the UK but as it was discontinued now the step of bringing it back to life taken by Reto Games by including some modern technologies lets us see what comes as the final outcome of these machines.



Check out the THEC64 here




So, friends, these are some information about THEC64. If you want to know more you can click the source links given below. Don't forget to share your Thoughts in the Comments section below.





Thank You For Reading
Be the first to be informed: Follow us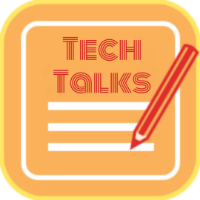 Recommended Threads:
Rate