In China Redmi brand is now operating separately, and under Redmi brand the first powerbank has been launched. Not only one, there are two power banks namely Redmi Power Bank 10000mAh (PB100LZM) and Redmi Power Bank 20000mAh (PB200LZM). Both come in white, have dual output ports (USB-A), dual input ports (MicroUSB and USB Type-C), and lithium-ion polymer batteries.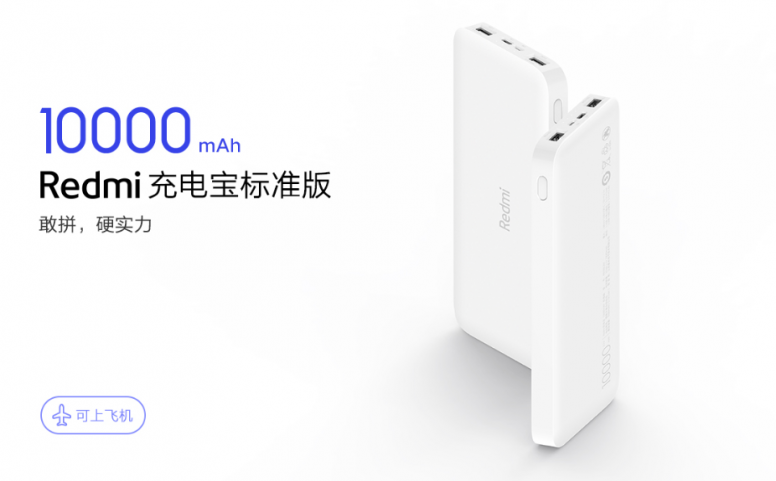 The Redmi Power Bank 10000mAh has a maximum power rating for the input port 5V 2.1A while the output port has a rating of 5.1V 2.4A. There is no support for 18W fast charging input or output. The power bank measures 150.5 x 73.6 x 15.1mm, has nine different protection including low voltage and a reset function. It can also charge low power devices like the Mi Band and will power small items like a portable fan or LED lamp. The Redmi Power Bank 10000mAh is priced at ¥59 (~$9).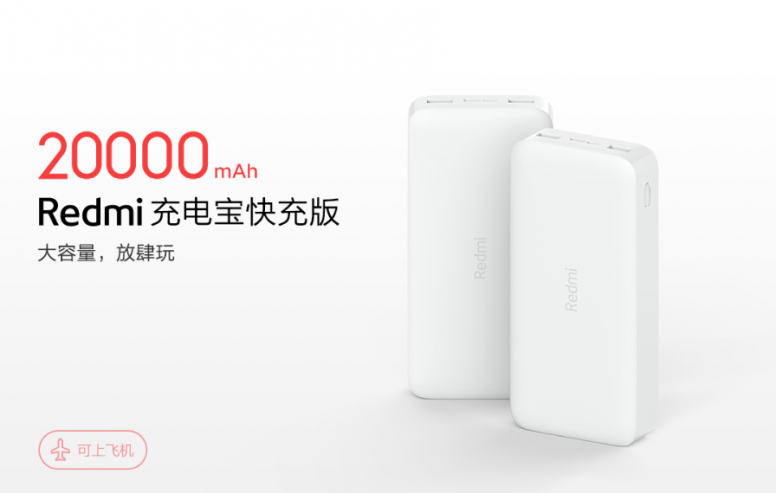 The Redmi Power Bank 20000mAh is near twice the thickness of the 10000mAh version at 27.3mm, has the length and width are the same. This also has the same number of input and output ports but have support of 5V 2A, 9V 2.1A, and 12V 1.5A input charging. It also supports 5.1V 2.4A, 9V 2A, and 12V 1.5A output charging. This means it supports 18W fast charging input and output. The power bank is priced at ¥99 (~$15).