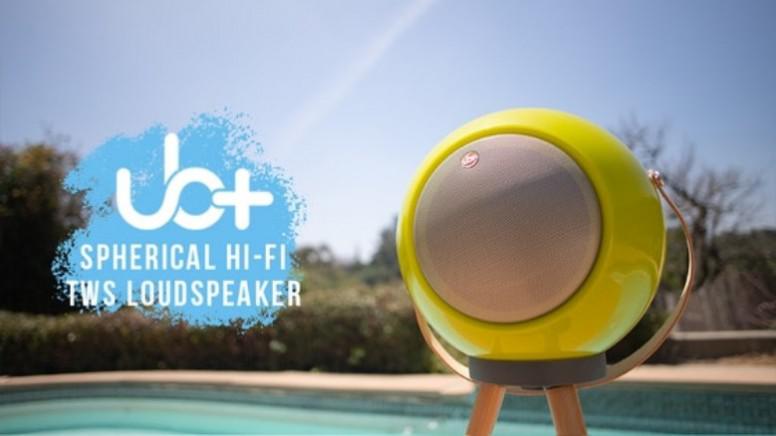 Hello Mi Fans!




Howdy Friends! Do you use a portable speaker? how's your experience on that?




Today in the market, portable wireless Bluetooth speaker has a lot of range and there are many manufacturer companies out there. But, let me take you to one of the most unique wireless speakers. It's called UB+ E2 and it's not just a loudspeaker, but works of art that shatter the stereotype of high-end sound systems of the monstrous, box enclosure.




Let's dive deeper to know about this amazing gadget!


➤ Technical Specification:

Driver: 5.25" Full range 20W
BT Version: 5.0
Amplifier: 25W
Battery Voltage: 5V (USB Type C)
Playback Time: 30 Hours (Varies by volume level and music content)
Inputs: Bluetooth 5.0, 3.55MM AUX, USB Type-C
Battery charge Time: 3~6 Hours
Color Option: Matt Black, Matt Aqua, Glossy White, Glossy Lime.



➤ Features:




Ultra-Dense Sound:
The engineers instill the essence of the Helmholtz resonator into the design of ub+. A vent is strategically placed on the rear side of the driver as a bass enhanced system.
The vibration of the driver thrusts the air in the vent and causes resonation which in turn increases the efficiency of ub+ at low frequencies as compared to other typical closed-box loudspeakers.
Deep tones right down to 40Hz can be generated by ub+ which otherwise could only be achieved on a massive sealed-box enclosure several times larger.

Extremely Light Body: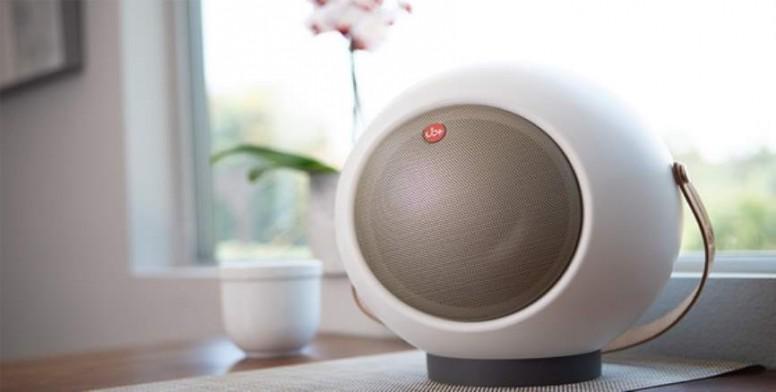 Spherical Helmholtz resonator has the highest resonance efficiency, hence ub+ gives the most powerful sound performance. In addition, the spherical enclosure is naturally the strongest to sustain the air pressure of large volume sound.
UB+'s compactness and sturdiness are further strengthened by the application of our proprietary unibody molding technology, light as gossamer yet rigid enough to withstand the acoustic power equivalent to that of a subway train at 200 ft. (95dB).

True Wireless Stereo:
UB+ E2 supports TWS technology by connecting two of them together through the latest Bluetooth V5.0 to create a stereo system with an exceptional home theater sound effect.
You can enjoy expansive sounds like explosions in a movie to spaces large and small.

Unprecedented Low Frequencies:
This engineering team defies the dogma of lower sounds to require larger size by deploying a revolutionary bass port reflex system on the back of UB+E2, to reveal the most extreme low-end frequencies which are otherwise dissipated inside hermetically sealed boxy loudspeakers.

Control At Your Fingertips:
UB+ E2 is your best choice when you want to rejuvenate an exhausted body after a long, hard day at work by listening to some favorite tunes without getting off the couch.
It is equipped with a UB+ app that allows you to power on/off the speaker and perform updates and other controls such as volume and track control, play, and pause modify playing mode presets, select different input sources(Bluetooth, AUX, USB) from the palm of your hand, wirelessly and hassle-free.

Ultra Connectivity:
UB+ E2 applies advanced Qualcomm chip that enables reliable connectivity supports all audio files and ultra-high-definition files such asSBC, AAC, aptX, aptX LL stored on hard disks, computers, Internet radio or online music services.
It is capable of producing sublime wireless sound quality with a true-to-life balance of treble, medium, and bass.

Taken You On-The-Go:
The 2.1 lbs. 9.8″ diameter UB+ E2 is ultra-portable and has a leather strap which is easy to carry along with you on your next outdoor adventure trip while providing a super long playback time of max.
Its center of mass is strategically located at the centroid through ingenious design, so it can be securely suspended, mounted or ensconced at any angle without rotation.

Check Out The UB+ Spherical Hi-Fi TWS Loudspeaker Here:
In short, it's power-packed with loads of features. What are your thoughts on this awesome gadget friends? Let me know your opinions down in the comment box for sure!
Copyright Disclaimer: The data and imagery provided in this article belong to their original creators!
Be the first to be informed: Follow us
Recommended Threads:
Big Thanks to
Thanks to Admin @R0user And Thanks to Our Beloved SMod @Furqaan Saikh And Our Mods @Harisankarg & @Snedn For Continuous Inspiration and Guidance and Supervision.
Thanks for Reading