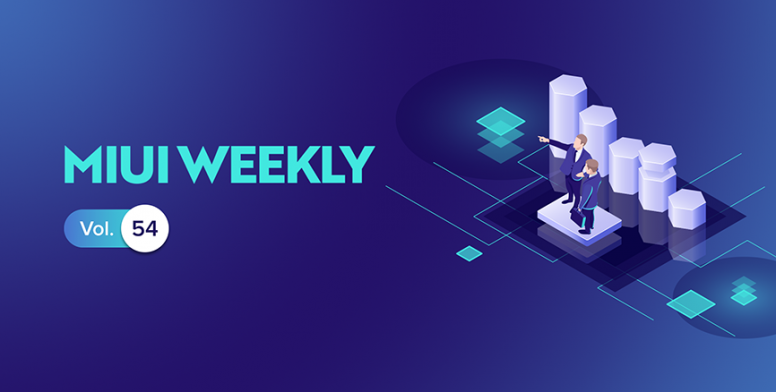 Mi Fans,
It's MIUI's 9th Anniversary Week! Mi Fans around the world is celebrating the birthday of MIUI, their all-rounder companion. On this extremely happy occasion, let me bring you another happy compilation of MIUI threads from previous week.

Yes, MIUI Weekly is here! If you've been busy last week and couldn't keep up with the updates from our MIUI crew, then this is the right place for you. This is indeed where we compile the best of MIUI threads you might have missed. Keep reading!




2nd Generation Game Turbo: Now available on Redmi Note 7 Pro by Apiyush265

The 2nd Generation Game Turbo developed by MIUI has brought a phenomenal turnaround in the gaming experience for our MIUI users. It boosts the gaming experience and gamers efficiency with several features. "To me, the arcade experience is the ultimate gaming experience". The New Game Speed Booster is truly a massive upgrade from the previous version as this provides many new features.

Read more: https://in.c.mi.com/thread-1934945-1-0.html
Mi Video v2019081290 Released: Full Changelog and Download Links
by
MiAkash

What's makes the Mi Video App most promising is that the inclusion of more interesting addition and services. It's interface, is quite fluid and pleasant to use, and along with shows from varying genres, offers news snippets too. Mi Video offers both category-wise and genre-wise curation of video content. With this note to go beyond the expectations here a really cool addition that we are gonna experience in the new version 2019081290.

Read more: https://in.c.mi.com/thread-1941161-1-0.html
MIUI Weekly 11: Which text size you have set inside your device?
by
lungkhim7

Going with the different result we start making choices nevertheless MIUI has plenty of choices to reflect your need. Considering the fact we started the MIUI Weekly Poll series and we are overwhelmed with yours responses. In the vast ocean of MIUI features there are lots of options for you to choose, considering these today let us talk about the text size you prefer to set inside your device, which you feel handy.

Read more: https://in.c.mi.com/thread-1941806-1-0.html
Managing your Google drive storage is made ease with Mi File Manager.
by
lungkhim7


Flexibility offers a great deal when we work on any application platform, the utmost priority is always on the easy accessible system. Mi File Manager does the same thing being dynamic and of course consistent in serving our purpose. With the new version update now you are not only able to manage your internal files but you can also access Google Drive files quite easily. The addition is gonna be a cherry on a cake inside it.

Read more: https://in.c.mi.com/thread-1932902-1-0.html
Black Minimalism - For those who love Minimalism | New Walls and Themes, Download Now
by
Manvesh Kajale

Minimalism brings freedom from the all-consuming passion to possess. It steps off the treadmill of consumerism and dares to seek happiness elsewhere. It values relationships, experiences, and soul-care. And in doing so, it finds life. Minimalism slows down life and frees us from this modern hysteria to live faster. It finds the freedom to disengage. It seeks to keep only the essentials. It seeks to remove the frivolous and keep significant. And in doing so, it values the intentional endeavors that add value to life.

Read more: https://in.c.mi.com/thread-1933836-1-0.html

That's a wrap up for this week. Hope to see you all with another new compilation next week. But for now, I would like to thank all my fellow MIUI Mods for contributing their time and efforts to share these amazing threads for our Mi Fans. Special thanks to our Admin R0user and Super Moderator ATHUL P for their continuous support and guidance. I also thank my partner (not in crime) MiAkash for the impressive banner design. Don't forget to vote for your favourite threads and share your thoughts about this volume in the comments section below!

Previous volumes

What's hot on Mi Community
New user? - Start Here!

Popular Columns across Mi Community



Vote for the best thread below and help us improve!