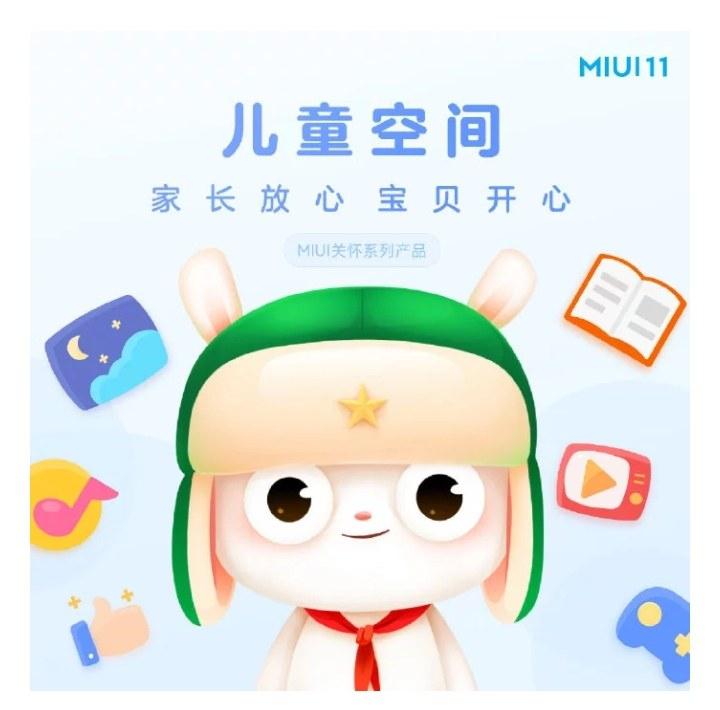 The new feature that will come to the operating system is called Children's Space. Xiaomi says it decided to add the feature since many of its earliest users may soon or already have a family. So in order to help with raising kids and keeping them entertained, they are adding a Children's Space to MIUI.

MIUI 11's Children's Space will feature several high-quality educational and entertainment apps designed for kids. Parents will be able to customize app access and duration of use. According to Xiaomi, the Children's Space will be completely separated from the parent's own space

Xiaomi also adds that the special space has a smart eye-protection mode to ensure that the child's eyes are protected from harmful light. Another feature of MIUI 11's Children's Space is the Mi Bunny popping up on the screen and informing the child to take the phone to you when a call comes in.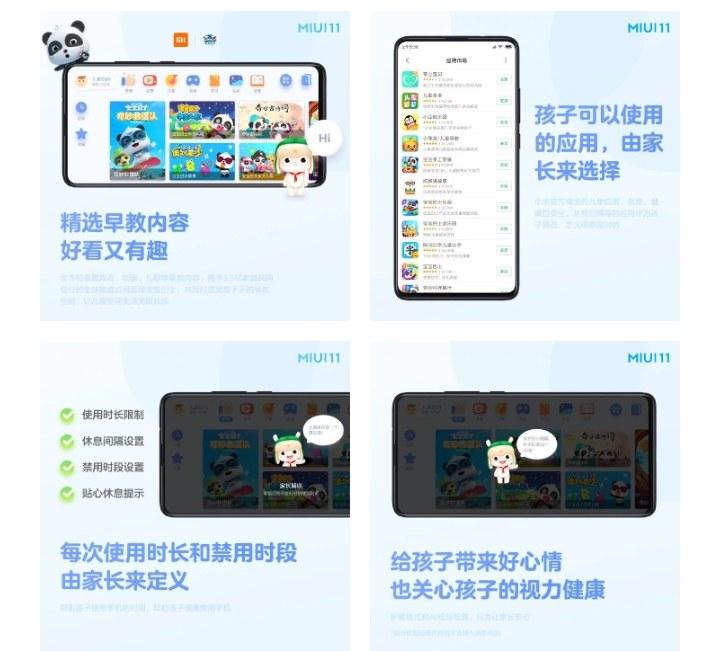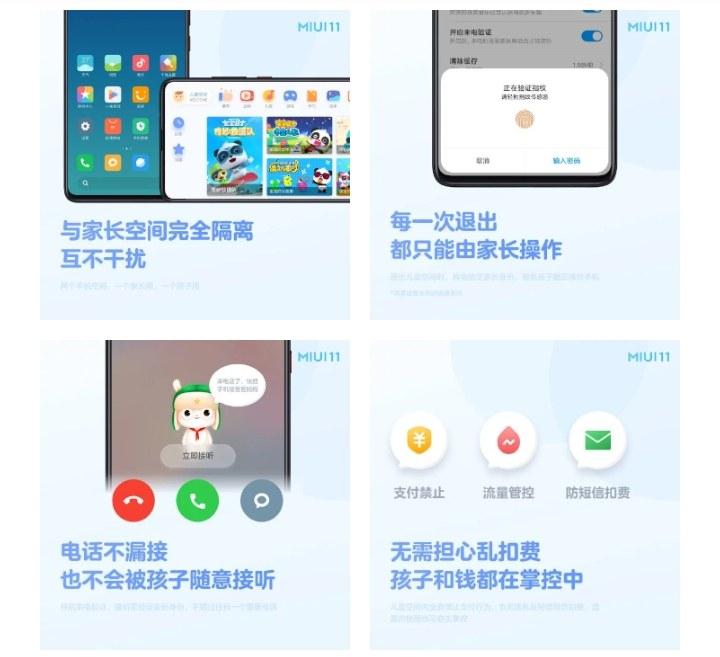 Children's Space is a welcome feature for MIUI lovers. The idea is actually not unique as Samsung offers something similar on its devices. Prior to One UI, it was called Kids Mode and can be accessed via an app under the app drawer. Now, it is called Kids Home and can be accessed via the Quick Settings Panel.

Amazon also has a Kids Mode on its Fire Tablets though it also sells special Kids' Edition Fire Tablets with a specially designed case. Stock Android itself doesn't have a Kids Mode or dedicated space for kids but there are several apps for kids on the Play Store

Source: https://www.gizmochina.com/2019/09/19/miui-11-to-come-with-dedicated-childrens-space/