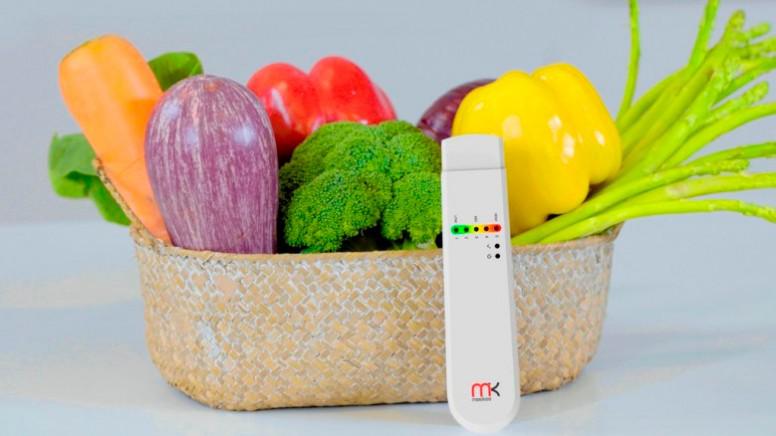 Hi, Mi Fans!

How are you all doing? I'm back with one interesting tech thread. Health is very important for us. There are many gadgets and devices in the market which helps us to live a healthy life. To have a healthy life, it is important that we eat healthy food. Today's gadget is a device which detects pollution from vegetables and fruits. Essentially, helps us to decide whether it is edible or not. Let's dive deeper to know more about it.

Summary:
The idea behind Veg10 is a simple one - to detect pesticides & nitrate in vegetables in a fast, and highly accurate manner. By applying AI and photoelectrics Veg10 can subtract and calculate the total amount of systemic pesticides and nitrates in just under 60 seconds, with no extraction process required.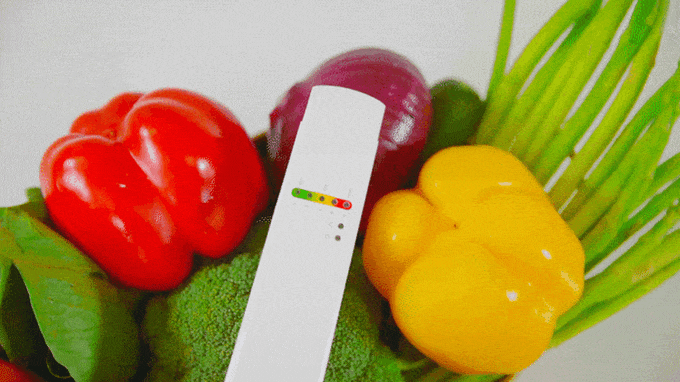 To test for pesticides simply insert the probe into the xylem of the root and wait for 60 seconds - a green light indicates that the pesticide residue is under the EPA tolerance, and your vegetable is good to be enjoyed.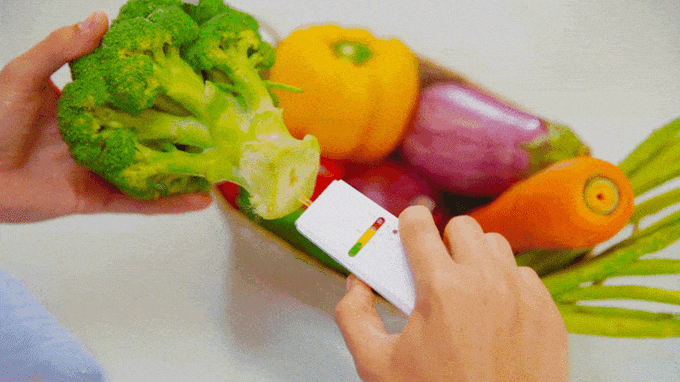 How Are The Result Defined?
The Results on this device are indicated in these five levels.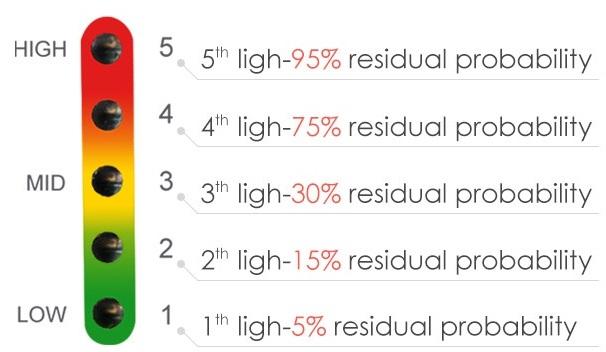 Accuracy:
Veg10 can currently detect concentrations as low as 0.1 ppm. Its accuracy has been confirmed by an independent, third-party partner (SGS testing services) and determined sufficient to produce a valid assessment of pesticide residues and nitrate content. The table below shows a positive correlation between the Veg10 test report and the SGS findings.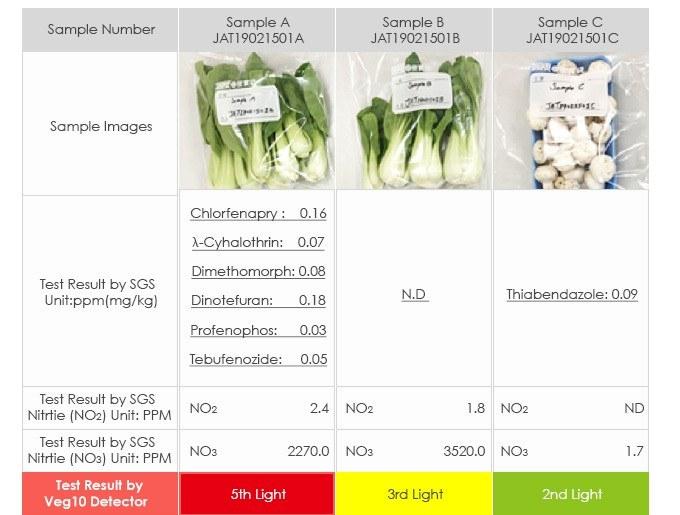 Magnetic Cover:
Protect the probe with Veg10's handy magnetic cover - falls and drops happen to the best of us, so why not to take an extra precaution? It will be difficult to lose it too, there's a reason why we made it magnetic.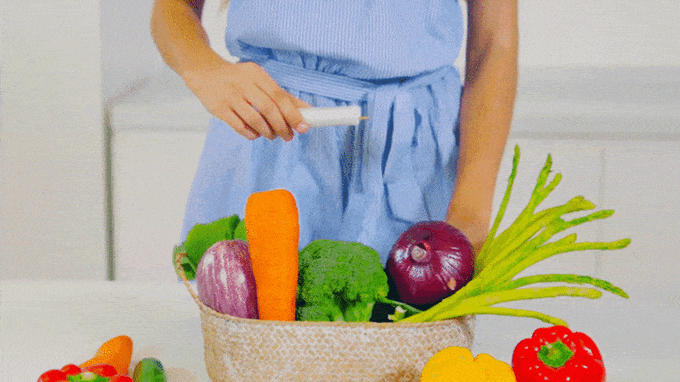 Conclusion:
Indeed a very useful device to know the amount of pesticides available in the vegetables we eat in an instance. What do you think guys about this tiny but very useful gadget? Let me know in the comments below!