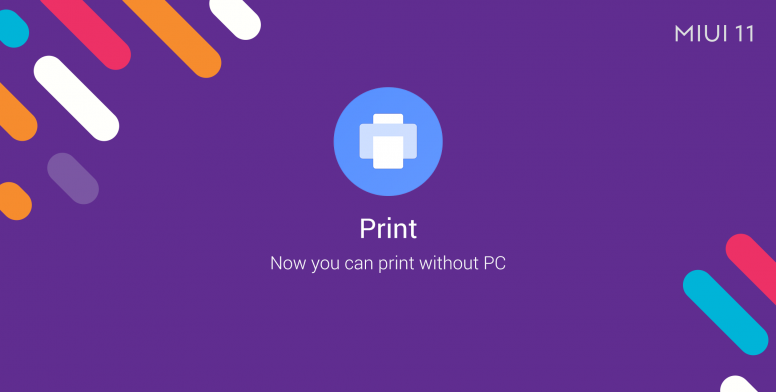 Hi MIUI Fans,
Printing is a technique through which we can transfer any graphical representation to any solid plane like paper. Printing was introduced in China before 220 AD and has gradually been improving. Today, we have technology that can help us print in 3D with all evolving machineries including our smartphones. Unfortunately, the smartphones we use are smart but we have been holding them back when features like printing comes into play. With MIUI 11, we have reimagined how a simple printing process can be made even simpler and more intuitive.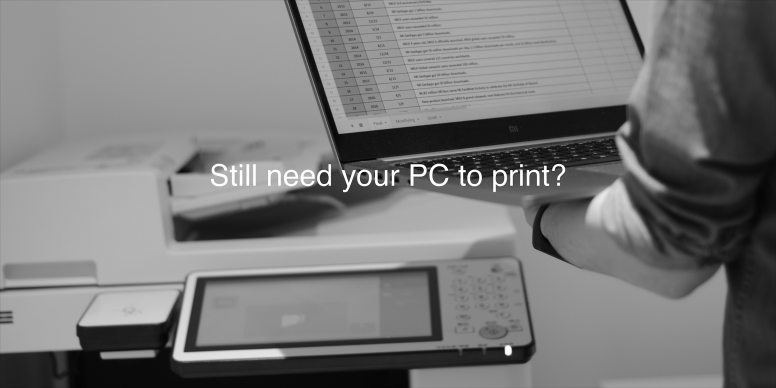 When we talk about smartphone printing, the area we cover is very tiny because we have a very limited number of compatible devices available and even those require several different applications to work as per their respective brands. And due to this reason people have preferred PCs for printing purpose even though it is a very small task which can be handled easily with a smartphone. The reason behind is reliability and ease of use. PCs are very versatile piece of technology and provide much more efficiency when it comes to handling multiple printers where a smartphone doesn't even come close.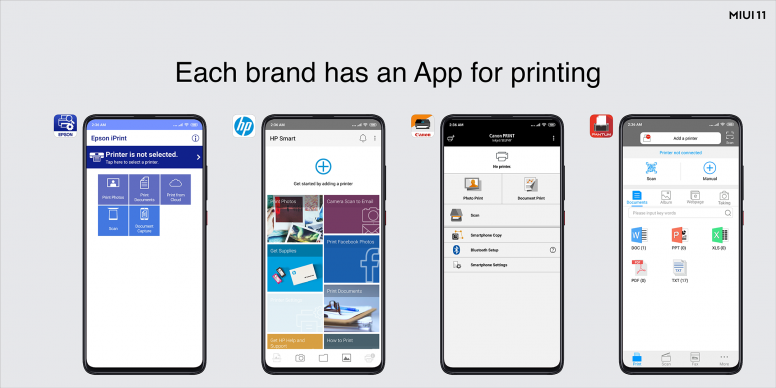 Every brand we talk about who has been manufacturing printers have been developing their own applications and interfaces to work together for a seamless experience but what if you have more than one or maybe many of them to work around with? Your android device will be clogged with applications from every manufacturer. Well, we are here to make all those worries and question marks from your mind disappear as if they never existed.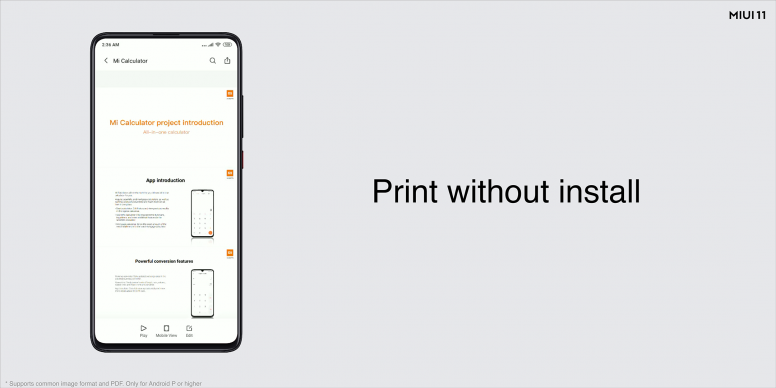 Proudly presenting MIUI 11 with a completely redesigned approach. We have made printing so much easier, that you will never disturb your PC for those teeny tiny printing tasks. We have been working with several printer manufacturers to integrate everything into our very own print functionality such that you never need to install any application to work with any printer which is compatible ofcourse.

Well, don't get us wrong. By compatible devices, we mean over 2000+ mainstream printers from over 25 most popular manufacturers. These include RICOH, SHARP, Brother, Canon, CSR, Dell, EPSON, HP, Toshiba, Samsung, Lenovo, Lexmark and many more.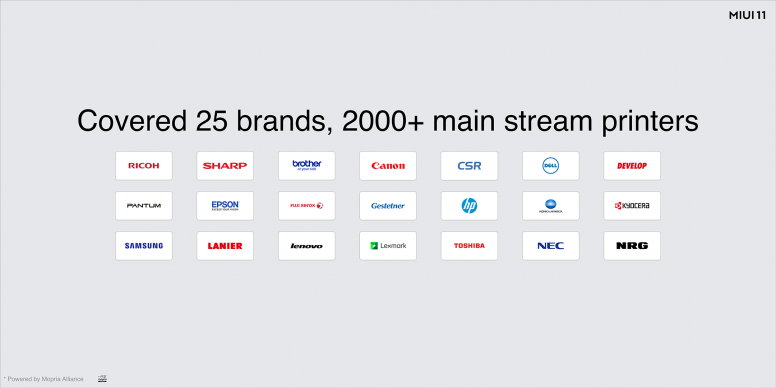 Do you love this feature? Do let us know in the comments section below!


Regards,
Akash
MIUI Mod, Mi Community India

✒ Also read:
- MIUI 11 Launched! - Features | Release dates | Supported Devices
- MIUI 11 Minimalist Design - An Ultimate experience behind new philosophy!
- Floating Calculator: Boost your productivity with the all-new MIUI Calculator
Rate