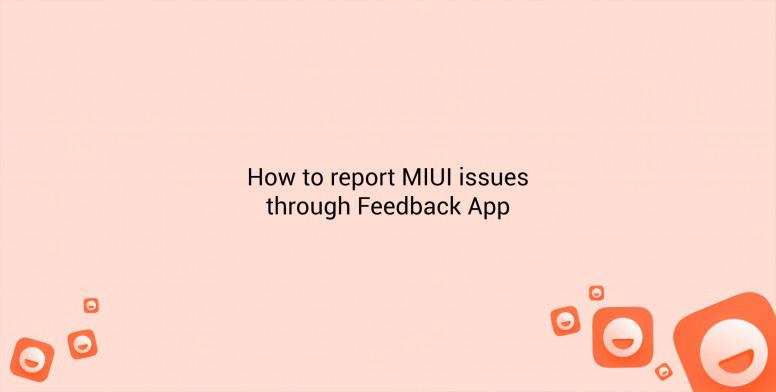 Hi Mi Fans!

I hope you all are as excited about the new MIUI 11 as we are. Of course, with the new features onboard, you will have feedback to share. MIUI team always welcomes the users feedback and suggestions to fix the issues and improve user experience in order to make the latest updates better than the previous iterations.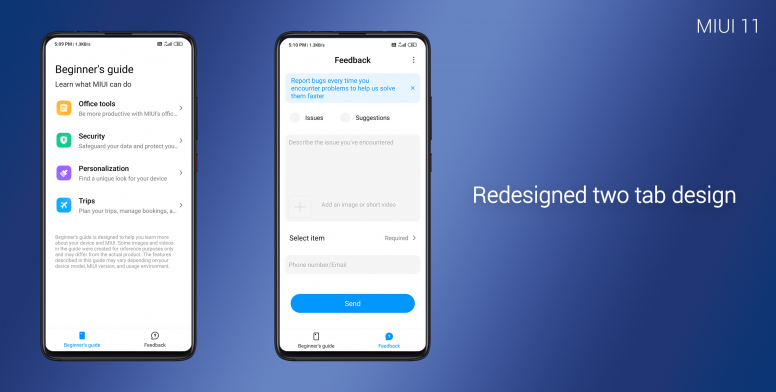 With MIUI 11, the Services guide and Feedback app are redesigned and integrated for better accessibility. As the MIUI 11 rollout has already started for the supporting devices in phases, we are here with the guide on how to report the issues through the MIUI feedback app.
How to report bugs:
(Please apply default theme and font before recreating the bug)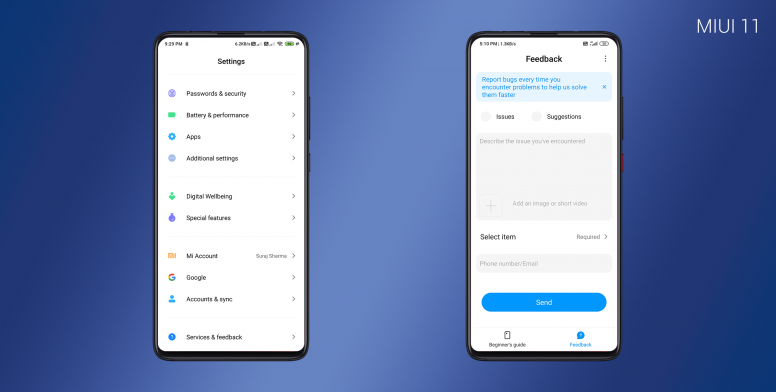 You can access the feedback option either from your Settings app at the bottom or in your launcher app drawer.
Always make sure you report an issue with the proper steps on which it is happening so that the team can easily recreate the issue and fix it as soon as possible.
Recreate the issue in your device and then
open Settings - Scroll down to see Services & Feedback or open the feedback from your app drawer or tools folder and select issue to report the bug
and enter the suggestions to send your feedback or ideas on the features.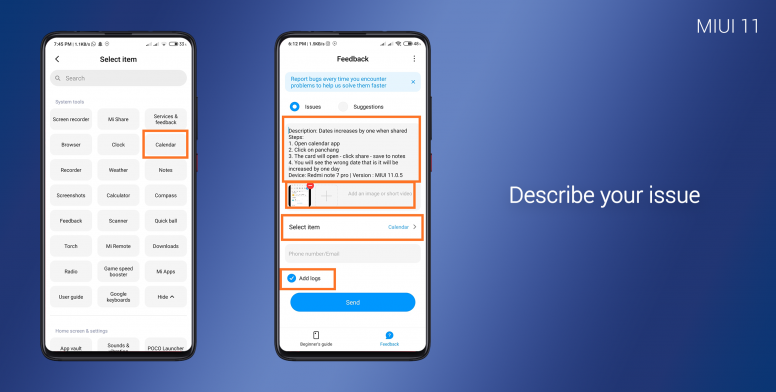 Bug description :
(Issue in brief single line)
Device Name :
(Your device name (for example): Redmi K20)

MIUI version :
(From your Settings - About phone + MIUI version)

Steps to reproduce the bugs :
(Steps to check the issue and recreate in the device)

Tap on the + icon to add images of the issue for better understanding to the team while reviewing the bug report.

Tap on a select item button and choose an appropriate item for which the bugs being reported like System crashes, WiFi, network, camera, battery, etc.

Do not forget to tick mark the Add logs option which will help the team to have the crash log to review the reason for the bug.

Enter your contact details like phone number & email ID in the given box which will be useful for the team to contact you if there is any information required regarding the issue that is reported.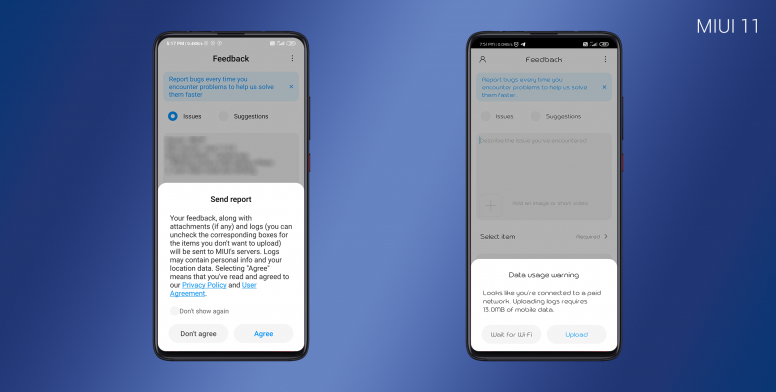 Click on Send button, once you have filled all the information and screenshots required to submit the bug.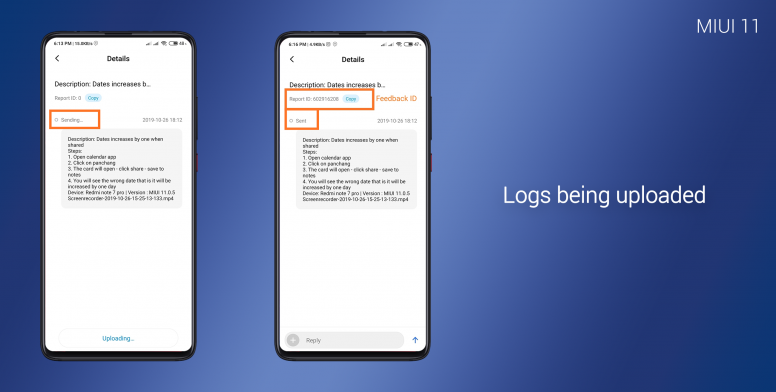 Make sure you have a good Internet connection as it needs to upload the attached screenshots/logs for the team to review. Once the issue is submitted you can see a unique number generated for the issue you have reported and the status as sent.

You can tap on the hamburger menu (3 dots) on the top right to check your feedback history and any replies received for them.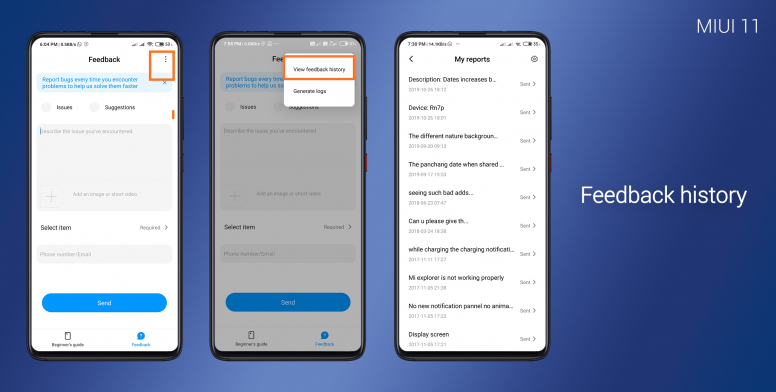 It is not feasible to contact or reply back to all the issues that are being sent through the feedback app by the official team. However, the team goes through all the feedback sent by the users. Every user feedback matters and always helps in improving the MIUI user experience and bring out the most demanded features from the users.


Regards
✒ Also read:
- MIUI 11 Launched! - Features | Release dates | Supported Devices
- MIUI 11 Minimalist Design - An Ultimate experience behind new philosophy!
- Floating Calculator: Boost your productivity with the all-new MIUI Calculator