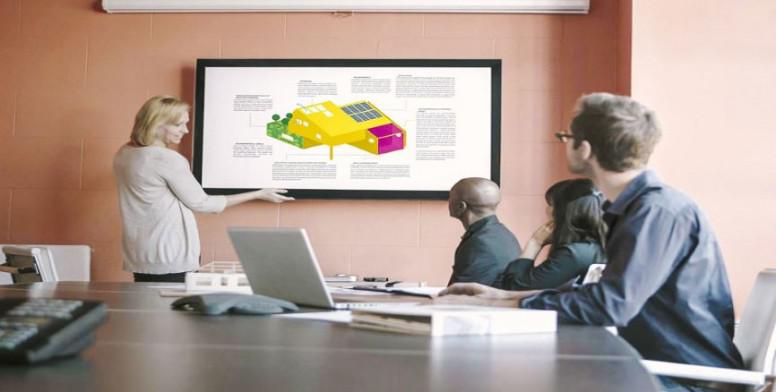 Hi !!!
Mi Community
I am back with yet another amazing and informative thread, This time we will be discussing each and every aspect of Wireless Home Digital Interface, An interesting new horizion of technology that is quite helpful.

Introduction
The promise of Wireless Home Digital Interface, or WHDI, is to eliminate all of the in between steps for connecting a home entertainment system except for the power supply. WHDI is the new wireless High Definition video standard that will change the way people use Audio/Video devices in the home. WHDI's revolutionary video-modem approach enables top-quality and wireless uncompressed HD video delivery throughout the home, allowing consumers to connect any source in the home to any display.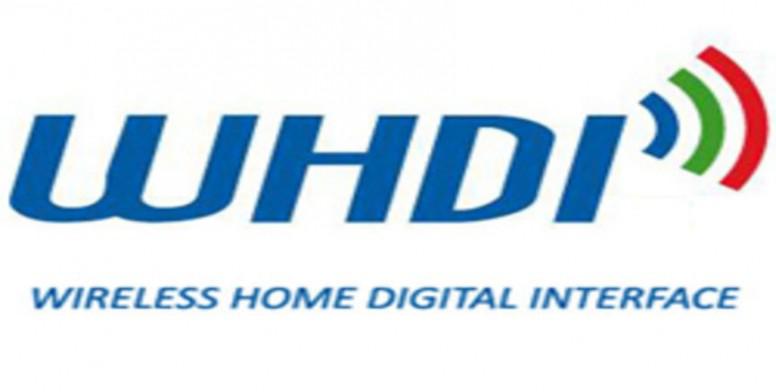 What Is WHDI?
WHDI (Wireless Home Digital Interface) is a standard for wireless connnectivity between video sources and displays. WHDI is intended to be the wireless replacement of a HDMI cable.
WHDI provides a high-quality, wireless link which can support delivery of equivalent video data rates of up to 3Gbit/s over a distance of maximum 30 meters.
The data rate is enough to support uncompressed high definition television. WHDMI uses a 40 MHz channel in the worldwide agreed unlicensed 5GHz band for wireless networks (5,150 - 5,350 MHz).
Both the transmitter and the receiver use multiple antennas


How WHDI Works?
WHDI created a new type of transmission based on a video modem as opposed to a data modem.
In a traditional data modem, which most wireless HD products are based, every bit is treated with equal importance.
So while the error rate might be low, there is a large amount of data being sent that must all be accurate to generate a quality image.
In a video modem the signal is broken into thousands of different layers. There is an algorithm to determine which layers are more important, and these have a higher level of protection.
The less important layers have less protection so they are more error prone, but as they have little impact on the picture quality so it is not noticeable.
A way to think of this is to consider each layer as an 8-bit code, giving 256 different choices.
The most significant bit is protected because that can make quite a large different in the outcome, where as the least significant bit will have much less impact. The LSB is still sent as it is important, but if the error of that bit is larger it is not as prevalent in a video image.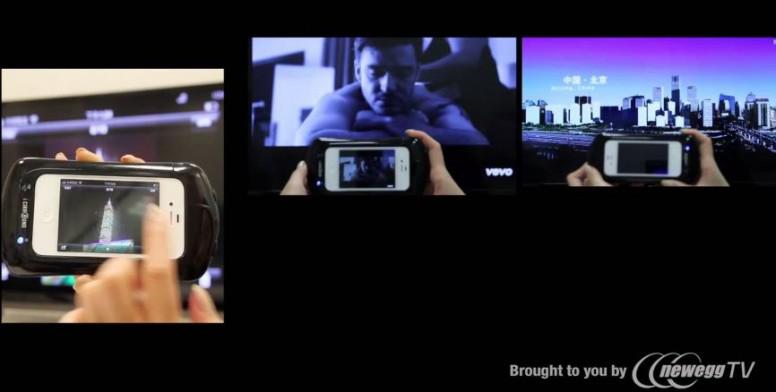 Benefits Of WHDI
WHDI signal is uncompressed, meaning that the output is directly sent to the display, allowing for a latency of approximately 1ms, and is format agnostic so any output can be transmitted.
The WHDI standard offers a number of improvements over the original solution that was used previously.
It can support 1080p signals, instead of only 1080i, and supports DSS and higher graphic resolution.
Previously, a manufacturer had to implement both the transmit and receive portions of the link.
When the standard is released then there will be a common platform so that a manufacturer only needs to supply one side of the path and can rely on others for the correct signal interpretation.
A typical system would have the WHDI receiver built into the TV so that it is available upon purchase.
A converter box would accept wired signals from various sources, such as a set top box, PC, or gaming system, and transmit the signal to the TV.
If the TV does not have the receiver a receiver box can be added to enable to functionality.


WHDI standards
In order to keep up with the pace of developments in the multimedia sector of the industry, several versions of WHDI, Wireless Home Digital interface have been developed and launched. These are reflected in the different specifications.

WHDI 1.0: This was the first release of the WHDI standard and it was finalised in December 2009. Sharp Corporation was one of the first companies to launch WHDI products.
WHDI 2.0 : This new release of the WHDI standard provided support for stereoscopic 3D images
WHDI 3D: This a way in which WHDI compatible devices can be identified to show they support the 3D formats. These formats are defined in the HDMI 1.4a specification which provides wired support for 3D.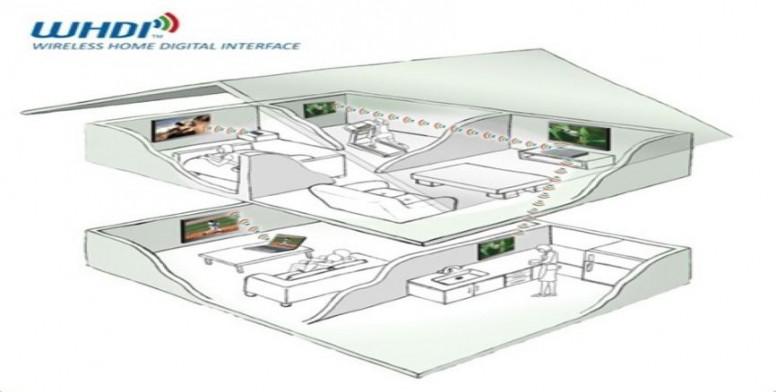 Conclusion
Although Wireless HDMI can be extremely useful to some people, it doesn't have a lot of potential for widespread adoption or practical use. There are a lot of problems with Wireless HDMI, and unless you're trying to clean up your entertainment center or broadcast a cable signal into your basement, then you don't have much of a reason to adopt the format.
Of course, there are some situations where Wireless HDMI makes sense. Instead of paying the cable company to put set top box in every room, you could buy a couple of Wireless HDMI sets to broadcast a single cable box around the house. These Wireless HDMI sets should last you for a long time, and you can use them for different applications in the future.

Source



I hope you may have enjoyed reading this thread, Don't forget to share your opinion in the comments below.