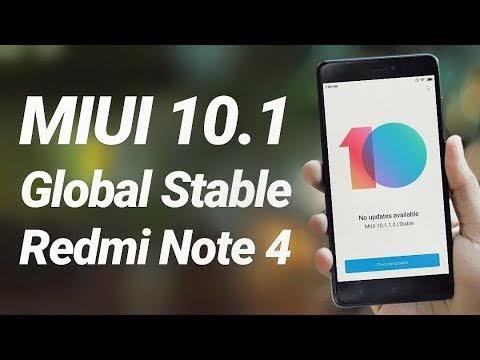 [attach]4203529[/attach]
Xiaomi's own custom skin MIUI is one of the most popular and widely used ROM based on Android OS worldwide. Even the custom ROM developers have developed MIUI ROM for so many other devices as well. MIUI 10 is currently the latest and stable version offered by Xiaomi. It is much lighter and faster than its predecessor MIUI 9. Now, Xiaomi is all set to launch MIUI 11 officially and globally.
MIUI 11 is a newer version and still is in the development stage. Only a few Xiaomi device models will get the Android Q update in the future but due to the custom skin, most of the Xiaomi devices will receive MIUI 11 for sure. But it may also take some time than expected. Here in this article, we will share with you features of MIUI 11: List of Xiaomi devices getting MIUI 11 update.

Device
Mi 9
V11.0.5.0.PFHINXM
Download Link
Mi 6
V11.0.5.0.PFHINXM
Download Link
Mi MIX 3
V11.0.5.0.PFHINXM
Download Link
Mi MIX 2S
V11.0.5.0.PFHINXM
Download Link
Redmi K20 Pro
V11.0.5.0.PFHINXM
Download Link
Mi 8 SE
V11.0.5.0.PFHINXM
Download Link
Redmi Note 7 Pro
V11.0.5.0.PFHINXM
Download Link
Redmi Note 7
V11.0.5.0.PFHINXM
Download Link
Mi 8 Lite
V11.0.5.0.PFHINXM
Download Link
Redmi Note 5
V11.0.5.0.PFHINXM
Download Link
Mi 8
V11.0.5.0.PFHINXM
Download Link
Mi MIX 2
V11.0.5.0.PFHINXM
Download Link
Mi 9 SE
V11.0.5.0.PFHINXM
Download Link
Mi Max 3
V11.0.5.0.PFHINXM
Download Link
Mi Note 3
V11.0.5.0.PFHINXM
Download Link
Mi 5X
V11.0.5.0.PFHINXM
Download Link
Redmi 5 Plus
V11.0.5.0.PFHINXM
Download Link
Redmi Note 4/4X
V11.0.5.0.PFHINXM
Download Link
Mi Mix
V11.0.5.0.PFHINXM
Download Link
Redmi 6A
V11.0.5.0.PFHINXM
Download Link
Redmi 6
V11.0.5.0.PFHINXM
Download Link
Mi 5s
V11.0.5.0.PFHINXM
Download Link
Mi Note 2
V11.0.5.0.PFHINXM
Download Link
Mi Mix 2
V11.0.5.0.PFHINXM
Download Link
Mi 8 UD
V11.0.5.0.PFHINXM
Download Link
Mi Max 2
V11.0.5.0.PFHINXM
Download Link
Redmi 5A
V11.0.5.0.PFHINXM
Download Link
Redmi 5
V11.0.5.0.PFHINXM
Download Link
Redmi 6 Pro
V11.0.5.0.PFHINXM
Download Link
| | | |
| --- | --- | --- |
| Redmi 4/4X | V11.0.5.0.PFHINXM | Download Link |
| Redmi Note 5A | V11.0.5.0.PFHINXM | Download Link |
| Redmi Note 5A Lite | V11.0.5.0.PFHINXM | Download Link |
| Mi 8 EE | V11.0.5.0.PFHINXM | Download Link |
| Mi 6X | V11.0.5.0.PFHINXM | Download Link |
| Redmi K20 | V11.0.5.0.PFHINXM | Download Link |
| Redmi Note 8 | V11.0.5.0.PFHINXM | Download Link |
[tr][/tr]



[url=http://miui11.dich.tech/2019/10/redmi-note-7-pro-miui-11-update-arrives.html]

Threads:

[/url]Redmi 6, Redmi 6A Start Receiving MIUI 11 Update in India
Xiaomi MIUI 11 to Get Customisable Lock Screens, Focus
Redmi 6 Pro, Redmi Y2 Start Receiving MIUI 11 Global Stable
Pegasus WhatsApp Hack, Mi Note 10 Teasers, MIUI 11
MIUI 11 to Soon Get Three New Features, Currently Under
Opinion | The Xiaomi MIUI 11 rollout is a sham right now
Redmi K20 Pro gets MIUI 11 update based on Android 10 in
MIUI 11: Every Xiaomi phone that's set to receive it, timeline
MIUI 11 launched in India: Check top 10 features, which
MIUI 11 to launch in India on October 16 alongside Redmi
Redmi Note 7 Pro MIUI 11 update in India now rolling out
MIUI 11 Global Stable ROM Update Rollout Roadmap
How to flash MIUI 11 Recovery ROM on your Xiaomi
These Xiaomi phones will get MIUI 11 update in India: Check
MIUI 11 system adds new desktop drawer mode
MIUI 11: Top features of Xiaomi's latest Android skin
Redmi K20 users in India start receiving MIUI 11 update
MIUI 11 Global Stable ROM rollout begins October 22 to these
MIUI 11: These Xiaomi Redmi smartphones have started
Xiaomi to Add Three New Interesting Features to MIUI 11
Xiaomi Mi 6 & Mi MIX 2 MIUI 11 global update up for grabs
Customize the AOD color in MIUI with the Trinity Substratum
Redmi K20 MIUI 11 update now rolling out
Poco F1 starts receiving stable Android 9-based MIUI 11
Redmi K20 Pro MIUI 11 update now rolling out in India
MIUI 11 9.10.17 brings Android 10 to the Xiaomi Mi 9 SE and
Users Complain of POCO F1 MIUI 11 update, Android 10
Bummer! Xiaomi Mi 9T Pro receiving October security patch
[UPDATED] POCO F1 MIUI 11 Stable Release finally rolling
MIUI 11 Global ROM to Launch on October 16 in India
Android 10-based MIUI 11 updates for the Xiaomi Mi 8, Mi Mix
Xiaomi Mi 6 gets stable MIUI 11, but no Android 10
Xiaomi releases a beta MIUI 11 update to Android 10 for the
Xiaomi Redmi 7 owners awake to a surprising MIUI 11 update
Xiaomi rolling out MIUI 11 update to Redmi 7, Note 7, Note 7
Update | Xiaomi may launch MIUI 11 Global along with the
Xiaomi Mi 9 SE & Redmi S2/Y2 MIUI 11 global update up for
When Will POCO F1 Receive Android 10-based MIUI 11
[Redmi Note 7 too] Redmi Note 7 Pro MIUI 11 update arrives
Xiaomi Rolls Out MIUI 11 Update To Its Redmi 6 Pro, Y2 Phones
Alongside Mi CC9 Pro Xiaomi will launch new smartwatch
Xiaomi's Mi TV 5 will come with 4K Quantum Dot QLED
Blast from the past! Redmi Y1/Y1 Lite receiving MIUI 11
MIUI 11 Global Stable ROM to launch in India on October 16
MIUI 11 to add 3 new features – Currently at internal testing
Xiaomi's first 120Hz phone may have been uncovered in MIUI
Xiaomi Mi 9 Android 10 update rolling out via MIUI 11 stable
Xiaomi Mi CC9 Pro Premium Edition
[Updated with roadmap] Xiaomi to Start Global Rollout of MIUI
Serving ads on MIUI is not unfair: Xiaomi
Don't like the MIUI 11 battery icon? Here's how you can revert
Xiaomi MIUI 11 to be announced in India on 16th Oct
MIUI 11 Rollout in India Set for October 16
Xiaomi Phone With 50X Zoom Camera in the Works, MIUI 11
[Update: MIUI 11 too] Xiaomi Redmi Note 8 Pro launching in
Xiaomi Working On 120Hz Display Rate, New Camera Setup
Miui 11 Global Update for Redmi Y3 is now available in India
Redmi 6, Redmi 6A के लिए आया MIUI 11, जानिए आपके
More details of iPhone SE 2 leak ahead of early 2020 launch
Xiaomi präsentiert Update-Plan für MIUI 11
MIUI 11 Introduces Mi Print that Makes Printing Job Easy
[Update: Beta Recruitment] Black Shark announces JoyUI 11
Xiaomi Mulai Kirim MIUI 11, Ini Daftar Perangkat yang
MIUI 11 : Xiaomi déploie la mise à jour sur 15 smartphones
Xiaomi MIUI 11 Release Date is Announced
श्याओमी / कंपनी के लेटेस्ट ओएस से जुड़ेंगे 3
Xiaomi Pocophone F1 gets MIUI 11 but no Android 10
Xiaomi ने MIUI 11 अपडेट का किया ऐलान, इन
Poco F1 के लिए जारी MIUI 11 Update के साथ मिलेगा
Redmi 6 আর Redmi 6A ফোনে পৌঁছল MIUI আপডেট
Redmi 6 Pro और Redmi Y2 को MIUI 11 अपडेट मिलने की
MIUI 11 அப்டேட் பெறும் Redmi 6 மற்றும்
Xiaomi's Mi Watch is an Apple Watch lookalike that costs just
Xiaomi expande MIUI 11 estável para Mi 9, Redmi Note 7 e
Xiaomi Mi CC9 Pro to arrive with 30W charging, already
Redmi Note 7 Pro को मिला MIUI 11 अपडेट, मिलेंगे कई
Redmi K20 को MIUI 11 अपडेट मिलना शुरू, ऐसे करें
এই দুই জনপ্রিয় Xiaomi ফোনে পৌঁছে গেল MIUI 11 আপডেট
Xiaomi libera oficialmente MIUI 11 estável em mais 12
Xiaomi launches JoyUI 11 based on MIUI 11 for Black Shark
इन शाओमी स्मार्टफोन यूजर्स के लिए आई अच्छी
Более десяти смартфонов Xiaomi и Redmi получили MIUI
Xiaomi libera la actualización MIUI 11 para 12 teléfonos más
Xiaomi स्मार्टफोन्स के लिए अपडेट, जानें आपको
Xiaomi vydává MIUI 11 na 12 nových telefonů. Dostalo se i na
MIUI 11 ग्लोबल स्टेबल रॉम भारत में 16 अक्टूबर
Xiaomi'den 12 cihaz için MIUI 11 güncellemesi
Смартфони Xiaomi і Redmi отримають нову версію MIUI 11
MIUI vs Pixel Launcher: Which Android Launcher Is Better
Wiemy, do których smartfonów Xiaomi trafi MIUI 11! Sprawdź



Changelog:

Comprehensive design optimized for full screen display devices
– Removing visual clutter, improving touch controls, and refining the use of color allowed us to create the system where nothing stands between you and the content

Always-on display
– Always-on display now comes with gorgeous dynamic themes. Essential information is displayed on your screen 24/7.
– Personalize your device with a unique signature
– Keep your screen alive with our amazing special effects

Sounds of nature
– Notification sounds won't make you tired. Now, they keep changing dynamically, just like nature does.

Mi Share
– Transfer files from phone to phone at breakneck speeds

Documents
– Preview your documents before you open them
– Stay productive and efficient with our all-new Mi Doc Viewer

Printing
– Print photos and files directly from your phone without installing any additional apps

System
– New: Editing, sharing, and customizing your screenshots is now much easier
– Optimization: Removed unnecessary sound notifications for DND mode
– Optimization: Lock screen pocket mode

Lockscreen, status bar, Notification shade
– New: More clock formats for Always-on display
– New: Different options for hiding the notch
– Optimization: Calendar icon on the turned off screen
– Optimization: In-screen fingerprint scanner's response
– Optimization: Improved UI and layouts for selecting items that are displayed on the turned off screen
– Fix: Fingerprint icon wasn't always displayed on the Lock screen

Game speed booster
– New: Continuous swiping opens an additional menu in Game Turbo now
– New: You can create a Home screen shortcut for Game Turbo now
– Optimization: Prompts about turning on Game Turbo
– Refreshed start page of Game Turbo
– Auto brightness, screenshot gestures, and Reading mode can be turned off automatically when Game Turbo is on
– A major upgrade for the toolbox in Game Turbo: autoplay and switching between data SIM cards are available now