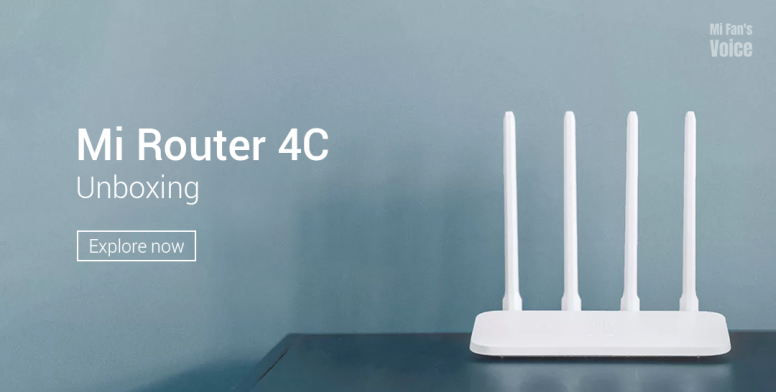 Saludos Mi Fans!
It is exciting to see unusual characteristics about the usual stuff around and today, I have brought something just the same. Xiaomi introduced the all-new Mi Router 4C to match your smart modern lifestyle at just Rs. 999 and I'm pretty darn excited about the tech packed inside this box and I guess, you might be too! So let's have quick unboxing of the Mi Router 4C and the smartness within!



Introducing – Mi Router 4C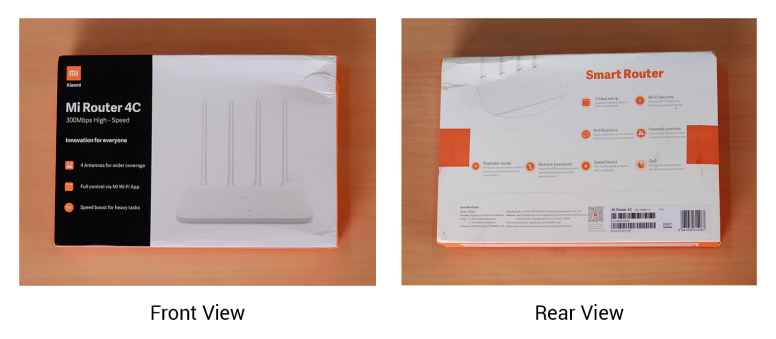 Starting off, the packaging box maintains the same legacy of Mi accessories line-up. The front has been kept neat with minimal distractions and the rear as expected has been used to display salient features and other useful information.


The in-box contents are:
1. Documentations
2. Mi Router 4C
3. AC Power Adapter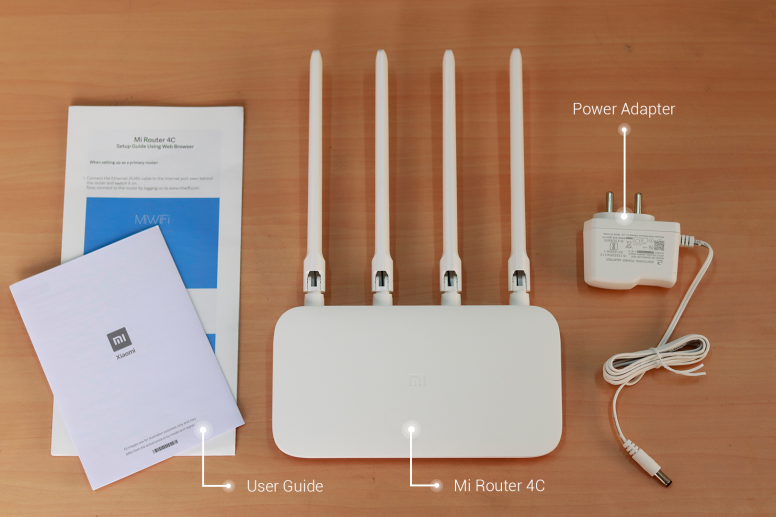 The documentations include a setup guide as to how to connect the Mi Router 4C which I'll take you through later on step by step! It also comes with a user manual which is pretty self-explanatory and will come in handy for most of the users. Alright! Enough of beating around the bush. Let's get straight to the geeky aspects.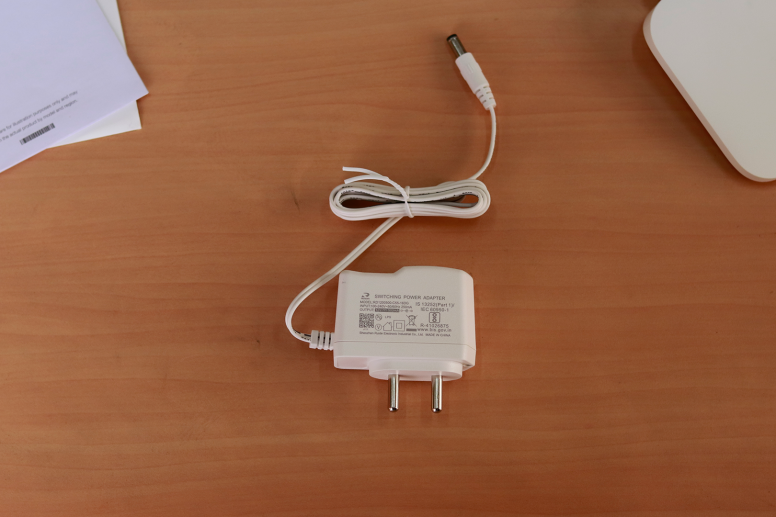 The Mi Router 4C needs to be powered using the included AC adapter designed for Indian standards. The adapter can withstand voltage from 100V up to 240V and power of 250mA while efficiently delivering 12V and power of 500mA through a common (round) coaxial connector which unfortunately is proprietary but for a good reason.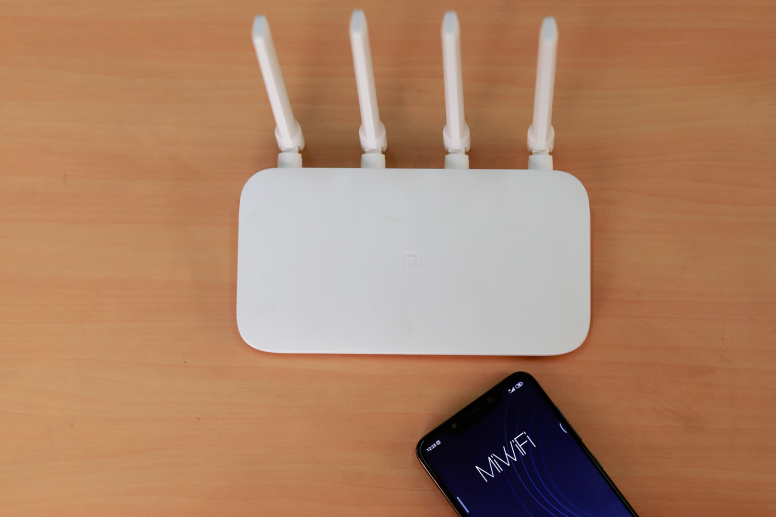 Speaking of something good, the Mi Router 4C has everything as good as you'd expect from Xiaomi India. The looks are very sleek and modern with four tilt-adjustable antennas for better signal transmission. This is where Xiaomi India shines because of the priority in functional design for a better user experience. On top, we have an embossed Mi branding and two LED indicators which definitely serve their purpose without intruding the look.

LED Indicators:


System Status Light

Off
Switched off or not connected to the power.
Blue
Functioning normally.
Orange
System updating (flashing), System booting up (constant).
Purple
Safe mode (flashing), System failure (constant).
Network Status Light

Off
Nothing is plugged into the external internet port or there is a problem with the connection.
On
Network connection is normal.
Flashing
Sending or receiving data.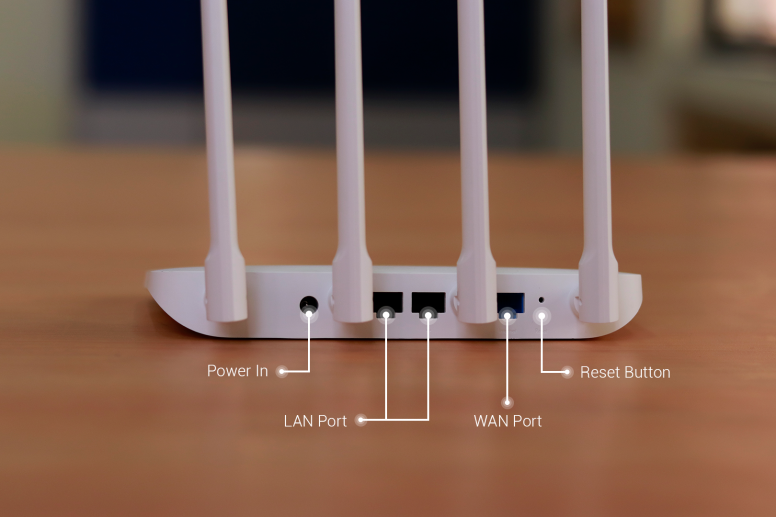 The back panel is where things become really interesting. The left-most connector is dedicated to the power supply from the proprietary AC adapter. There are three RJ45 connectors available out of which one is designated for an inward internet connection and the rest two are available for your needs for outward internet connection.



Well, coming up this far, I've noticed a very interesting engineering sample underneath. The bottom of the router has been designed for uninterrupted airflow which keeps it cool during the longer usage duration of days. Apparently, all the goodness just doesn't end here. The overall footprint is just 195mm x 107mm which makes it take as little space on your desk as possible while keeping the modern vibe alive.

So am I all done? Not really! While most of the physical attributes have been covered, what we've missed out is the technical specifications. The router is capable of transmitting wireless signals at a frequency of 2.4 GHz pumping 300 Mbps and unlike any other router, it can connect to 64 devices at once. With QoS, parental controls, dedicated app, repeater mode and much more, this little master is a bang for your buck.



I'm connected to Mi Router 4C, are you?




Regards

Akash

Super Moderator

Mi Community India



Also read:

Rate