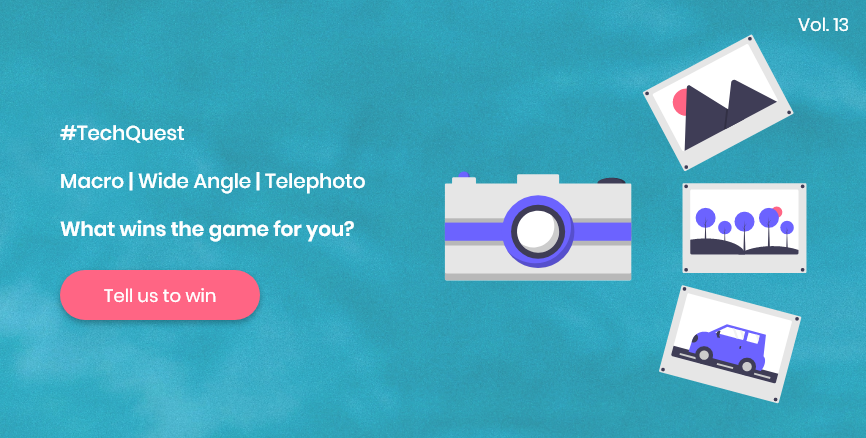 Hi Mi Fans
I hope you all are having a great time at Mi community. This post is a shout out to all shutter bugs out there who love capturing each and every moment around them. Cameras in smartphones have come a long way over the last few years, with a number of features that have greatly improved the quality of images produced by smartphones, including optical image stabilization (OIS), larger sensors, bright lenses, and even optical zoom making them even better for photography. The photographic capabilities of smartphones have become such a massive selling feature.

The call-and-text feature of mobile phones today is not just what consumers want. Photography has been one of the top reasons why manufacturers keep on improving the camera efficiency of their devices. Smartphone and Photography have become a characteristic to look into for many mobile users and we all are well aware of the fact that Xiaomi has been leading camera innovation department for a while know. The greatest advancement that we have recently seen is the 108MP camera smartphone along with four other cameras i.e. worlds first Penta-camera setup on a smartphone.

There are different camera modules out in the wild and each module works differently to produce different outputs. For instance, A depth sensor is used to blur out the background in your images to produce a focused of the subject and this depth sensor is also known as a portrait lens. Similarly, wide angle lens is used to capture a wider area as compared to other ordinary camera, a macro lens is used to capture close-up shots of an object while telephoto lens is used to capture a higher optical zoom level. Let's have a deeper insight at all these camera modules.

Capturing The Portrait

Portrait mode is a feature that can be found on numerous smartphones that helps you take better pictures of people by capturing a sharp face and a nicely blurred background. It's specifically made to improve close-up photos of one person; hence the name portrait is given. Portrait mode started as one of the scene modes you typically find on a digital camera, but now the feature has been adapted to smartphone photography. It is also known as Bokeh Mode.
In photography, Bokeh is the term to define how much the background is blurring and what the qualitative aspects of blurriness are. To better understand the bokeh mode, firstly we should know what the Depth Of Field is.
Let's say, we had set our camera on the aperture f1.8 or f2.0 and focused on a particular thing so, from that point, some distance front and some distance back will appear clear in the camera. And rest of the background will go Out Of Focus which will appear as a blur for us. So, the total distance where the subject appears clear for the viewer is called as Depth Of Field (DOF).



This is how a portrait shot looks like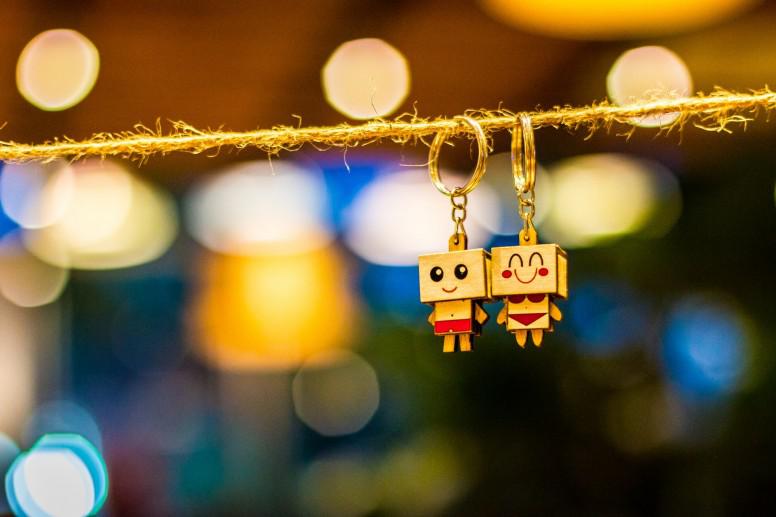 The Wide Perspective
A wide-angle lens is any lens with a short focal length and a wide field of view. This lens allows the camera to capture much more of the scene than a normal lens can, making it great for architectural and landscape photography or any other application that requires the photographer to include more background information in the resulting image. Wide-angle lenses allow photographers to get as close to the subject as possible without excluding crucial elements in the background scene, giving viewers the feeling of being as though they're viewing the scene with their own eyes rather than through a photograph.
In other words, a wide-angle lens gets as much as possible in a shot. It means that if you're taking a photo of a big row of people, you won't have to step back very far to fit them all in. The most obvious effect of wide-angle lenses is their massive field of view.
You can just capture a huge amount of a scene in a single image. That's the main reason they're popular with landscape photographers. Wide-angle lenses have a dramatic effect on perspective too. Objects close to the camera will appear much larger than objects further away. It's an entirely different look to what we see with our eyes.



Here is a wide angle shot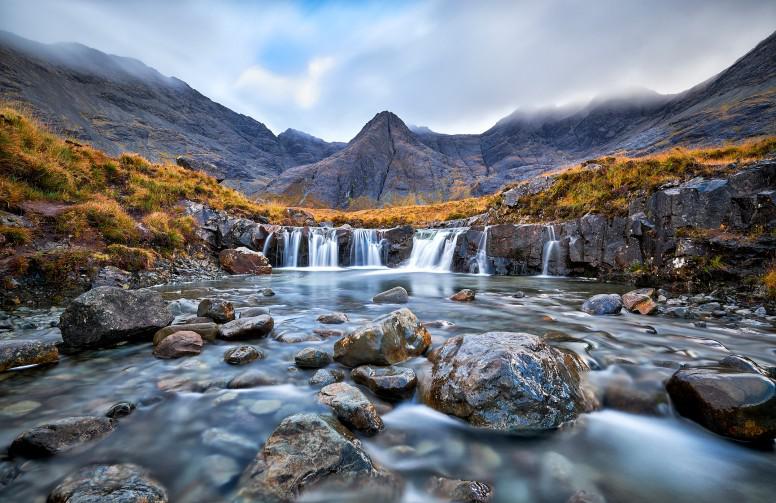 The Close-Ups
If you've ever scrolled through Instagram and seen an incredible close-up photograph of a flower, insect, or even jewelry, you may have wondered how you can get similar photos, especially if you don't have a camera. Thankfully, you don't have to buy a DSLR or expensive macro lens to get these kinds of shots. All you need is a mobile phone that contains a macro lens. Personally, I love macro photography.
Macro photography is close-up photography of small subjects, including things like bugs and flowers. You can take macro pictures in a studio or outdoor environment so long as you are magnifying your subject sufficiently. Macro photography is a unique form of photography that involves photographing small objects to make them look life-sized or larger in the photo.
The usual subjects include flowers and small insects, which we don't normally get to see up close with the naked eye. This type of photography is also used for bringing out details in jewelry and other inanimate objects. It is a widely used art form that is incorporated in almost every niche of photography, whether for travel, portraiture, action, or even event photography, both in the film and digital age.



Here is a Macro Shot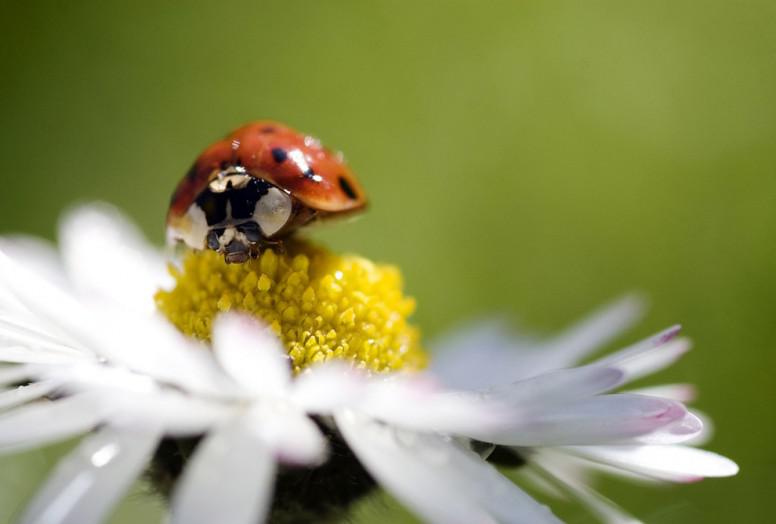 Nothing Is Too Far Away
A telephoto lens is designed to get you as close to a distant subject as possible. With their higher focal length, telephoto lenses let you zoom in generally between 2-2.3x of the frame without compromising on the image quality. Telephoto lens works much better than a digital zoom, which essentially enlarges and crops the photo. It has twice the focal length of the primary lens and gives you an instant 2x optical zoom.
Moreover, it also has a narrow field of view that makes distant objects look similar to the objects closer to the camera. Telephotos also help improve the visual relationship between a subject and its environment by creating the appearance of a kind of compression effect that is similar to how our brains see object-to-background relationships.
Mountain ranges that appear to be sitting practically right on top of a cityscape are better visually translated with telephotos than with wide angles. Simply put, telephoto lenses open up your photographic possibilities by making far away subjects appear closer to the camera.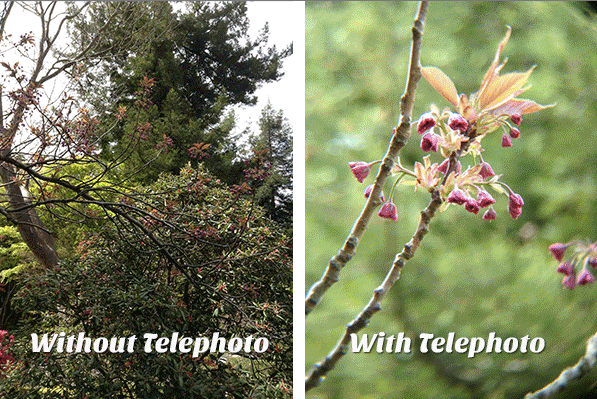 That's all bring us to the #TechQuest for this week

Which Camera Module You Love The Most?

Tell Us To Win

Prizes
Every valid replay will get 100 credits and the top 3 interesting replays will get 1000 credits[TechQuest - Vol 11] Miss smartphones with 'Removable Batteries'? Tell us to win!! So, try to be creative while replying to have a better chance of winning 1000 credits!!

About #TechQuest
TechQuest is an initiative by Techie Team of Mi Community that is focused to have a deeper engagement with all our Mi Fans out there. This series is here to boost up your technical information in an interactive yet rewarding way.