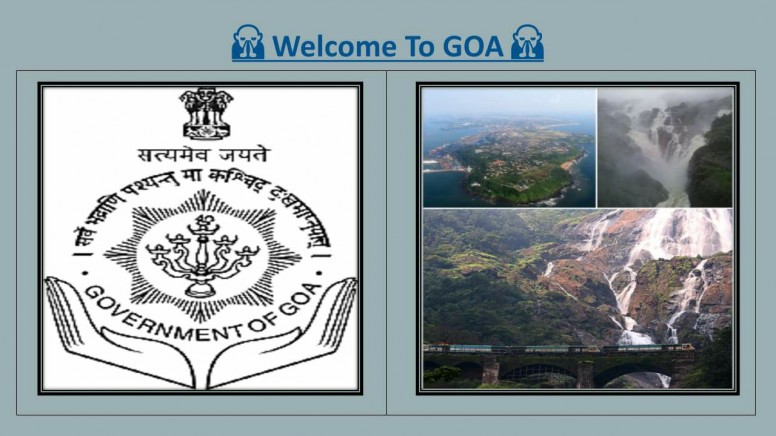 Hello Mi Community friends.

Greetingsto You.
Today I am very much looking forward to sharing with you the details of my Goa trip.

That was the year of January, 2017. Days when I'm taking coaching to Groups .

Brief info for GOA And MAP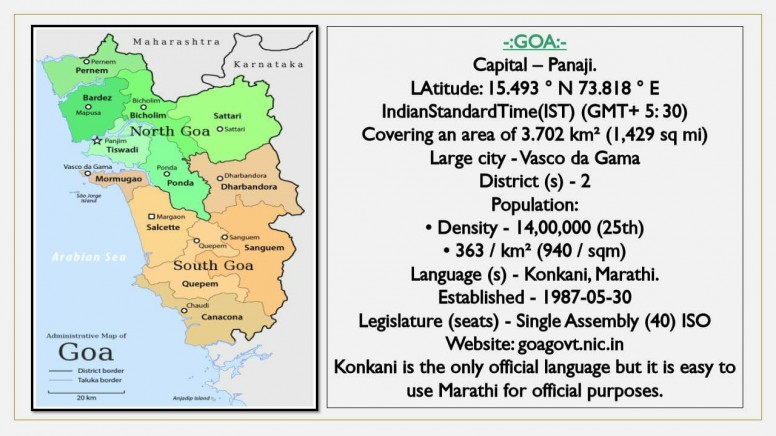 The Main Point:Goa is a unique state.
It was truly a wonderful experience ..Everyone in life wants to go to Goa once in a while..My favorite train journey is still making me float in the imagination.
Goa Region is especially famous for excursions. Foreigners come here mostly.

My journey started:
From Visakhapatnam to Vasco-da-Gama (Train-Amravati Express). (Time/Distance: Depending on the State/Region you are in).
If you want to go to Goa I would advise you to travel by train.

The length of the Train and Beautiful Curve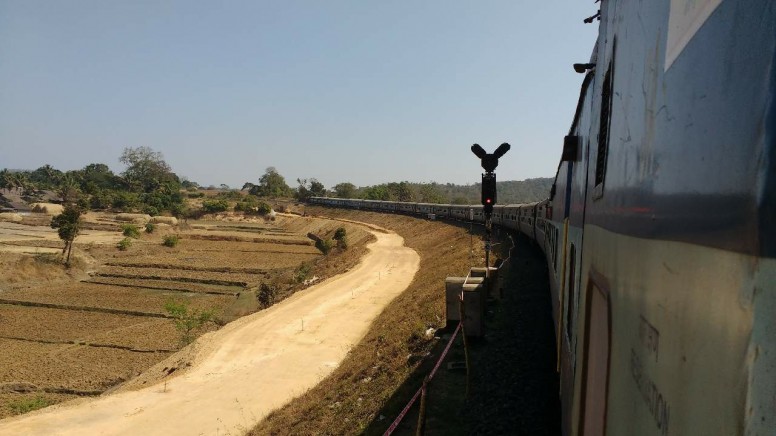 Scenery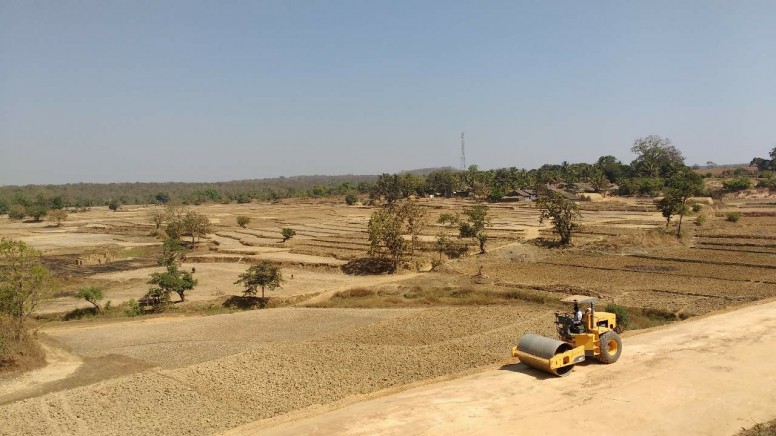 Train travel is great though.It is advisable to make a reservation(Train or Hotel) before you embarrass. If you want to enjoy the Goa trip well, you need to prepare a good plan. If you want to see everything in Goa there should be at least a four or five day plan. Then you can enjoy it better.The big hills, the deep valleys, the natural beauty and the caves all around are just not enough for your two eyes to see.

Train between Nature and the Hills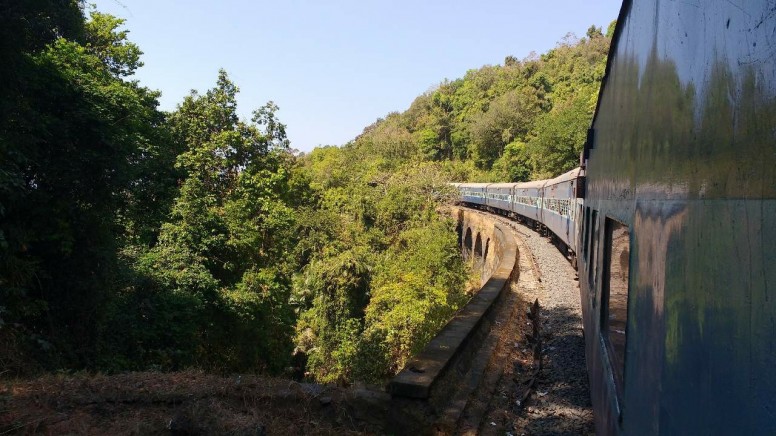 Beautiful Mountains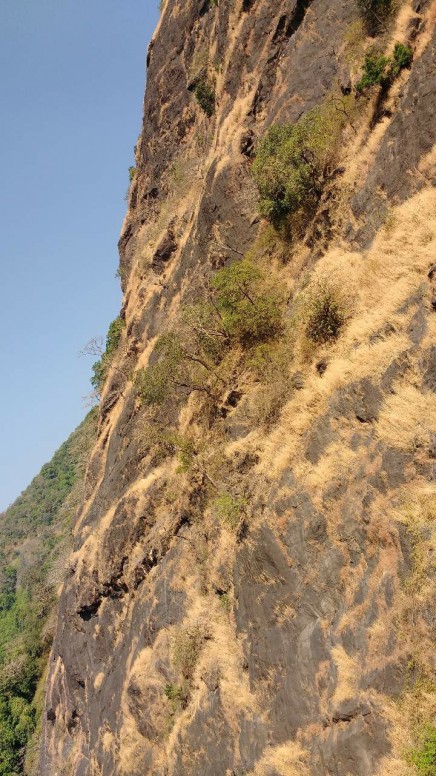 The Hills of the Mountain's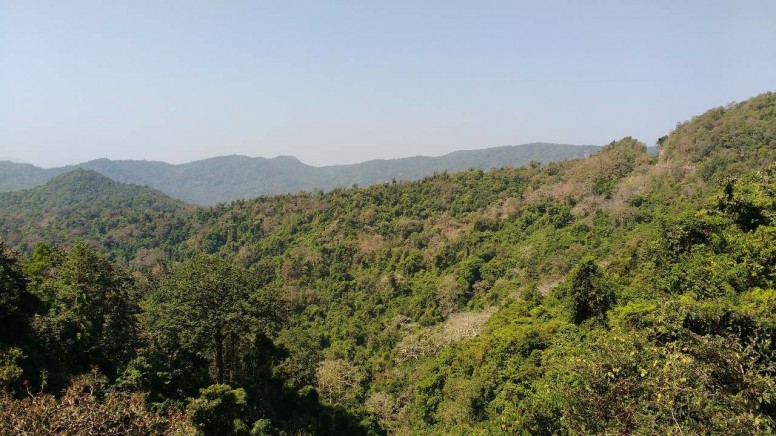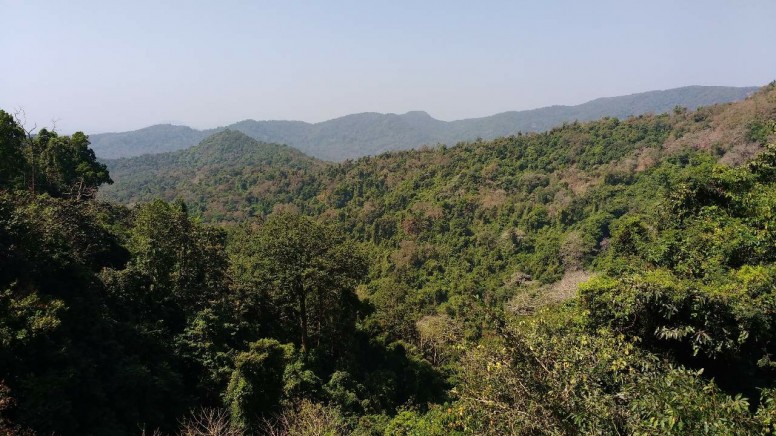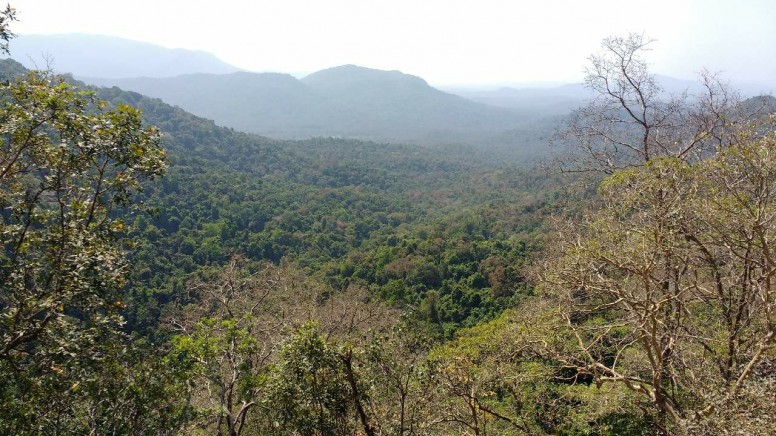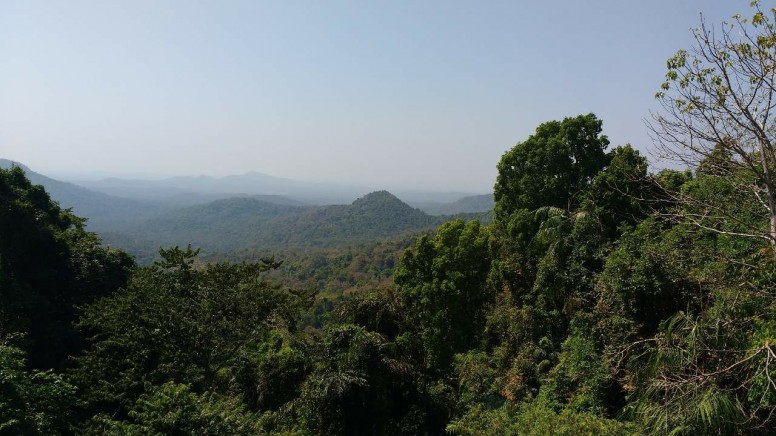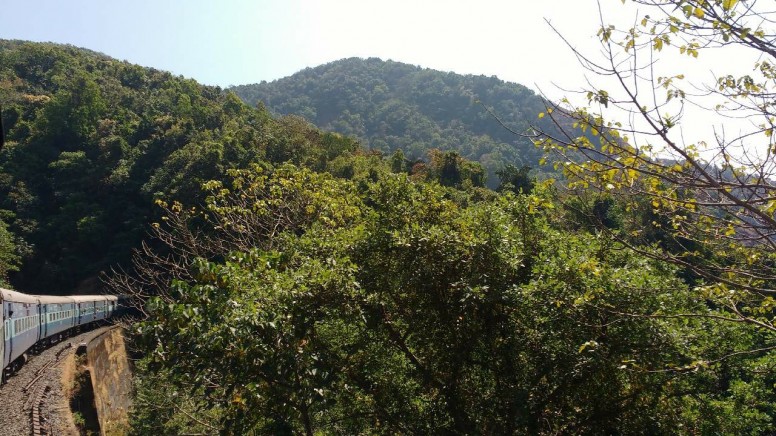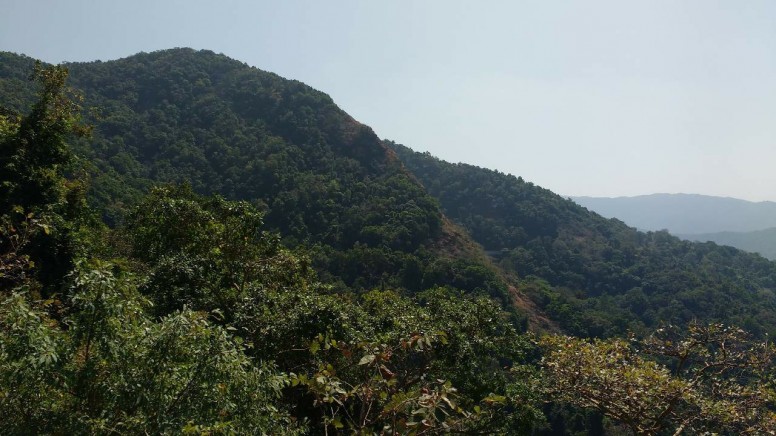 The Train that goes Curve along the side of the Hill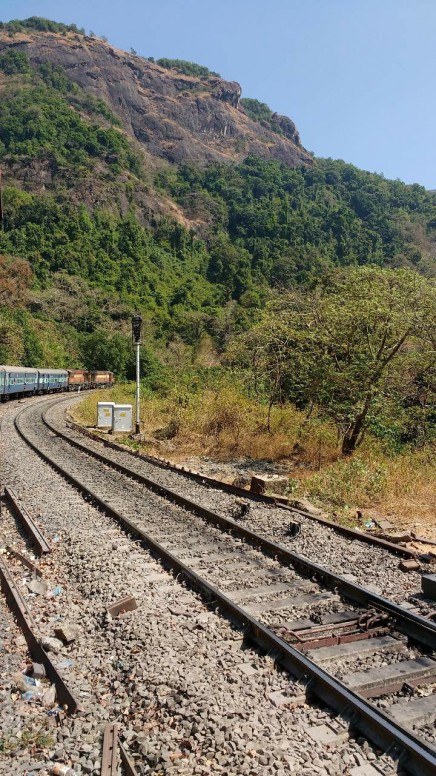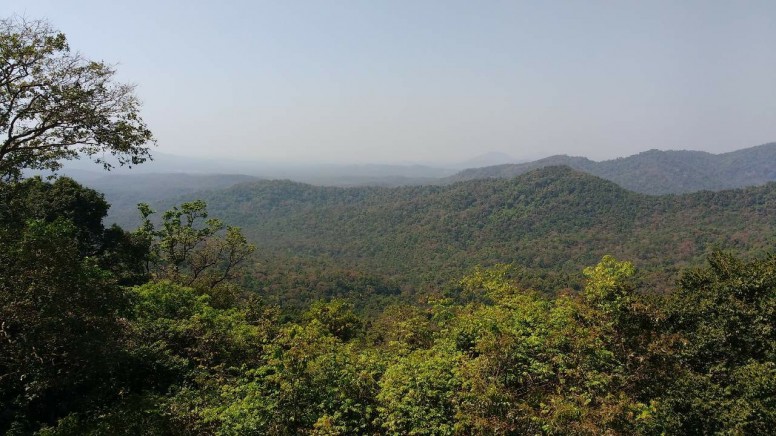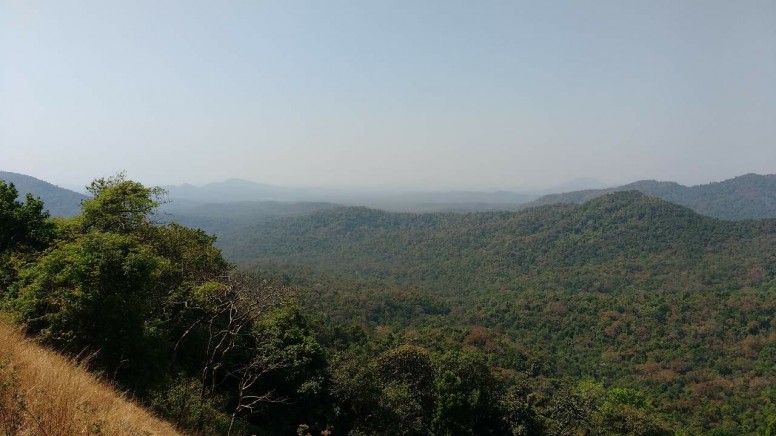 The Train going into the Cave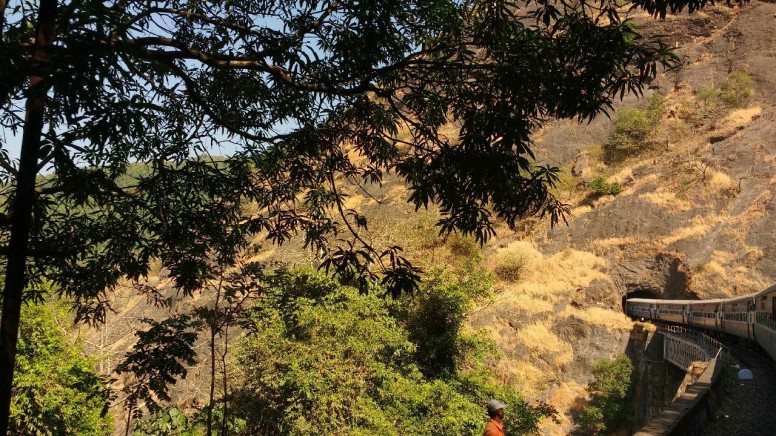 Train in the Cave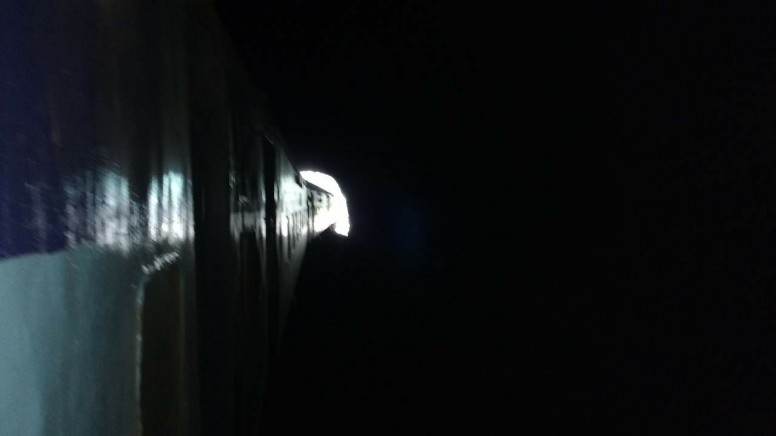 It's even better if it's daytime.Because, I don't want you to miss the beauty all around. It's true.

DudhSagar Waterfall: Hindi Meaning→(Dudh-Milk, Sagar-Water)
DUDHSAGAR Water Falls and Rail Bridge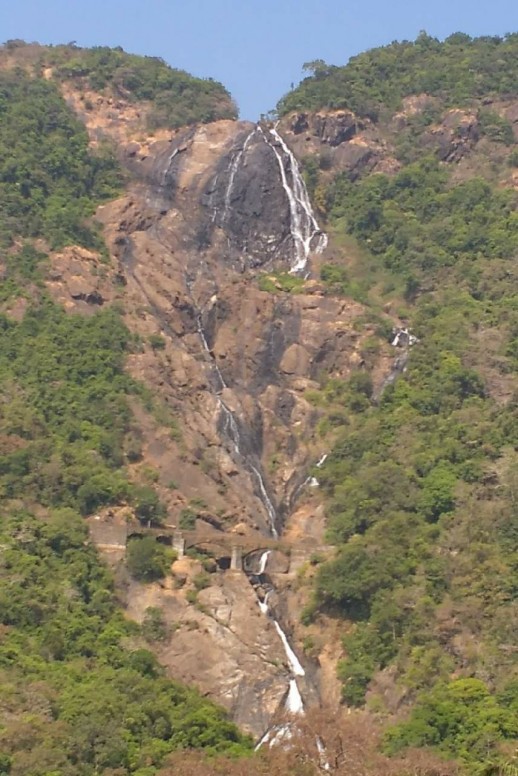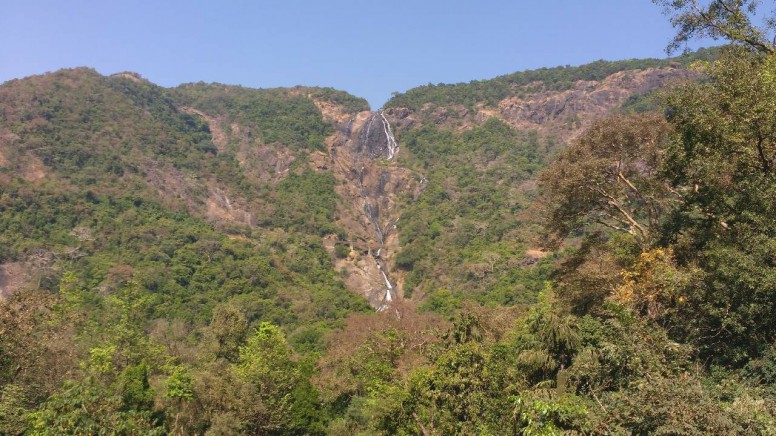 From the edge of the mountain peak and jumped down the bottom is like a milky way, who can not stop me.If you look at it, you'll be worried that all the milk is falling down.That's why it got it's name.This is exactly what you need to see. The train passes from the side of the DudhSagar hill slope.At that time the beauty was indescribable.
Then it looks like this waterfall is coming down from the sky. !!
Best time to visit Goa during the month of August.

VASCO-DA-GAMA Entrance Board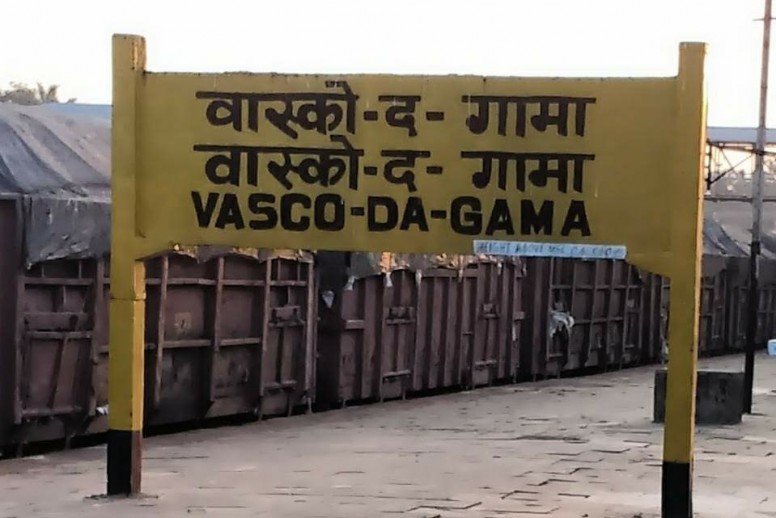 A Selfie in the Happiness I Come to GOA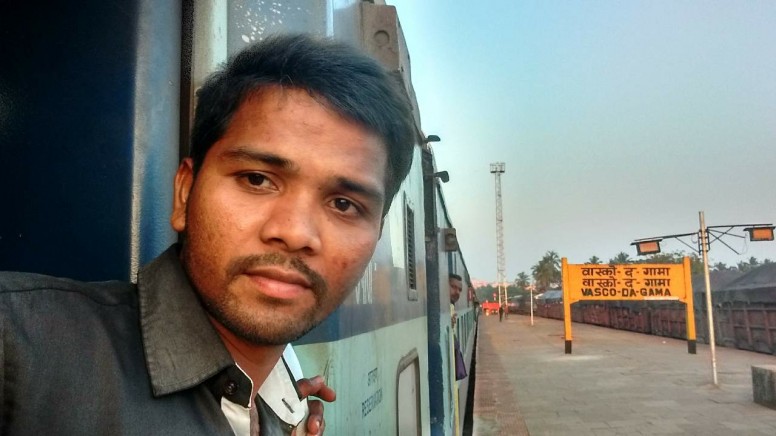 Landing on VASCO-DA-GAMA City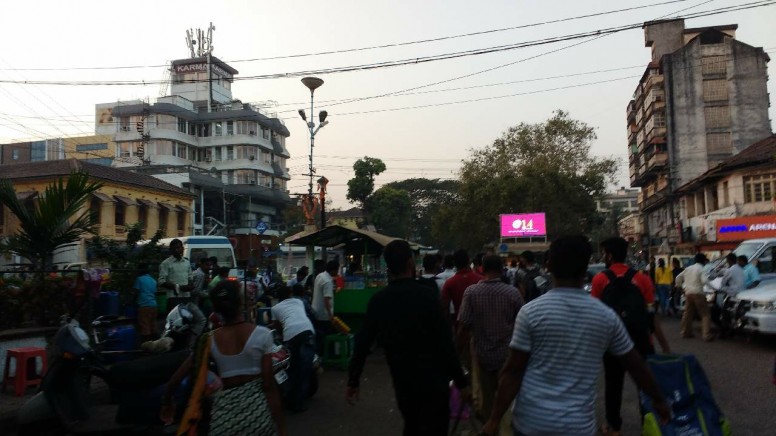 I boarded the Visakhapatnam at noon and spent the next day at Vasco-da-Gama at 8.00 pm.This is also the last stopping.
I took a room for the night and got up fresh, went out, had Dinner, and fell asleep quickly.The next day, the test was well written, I came to the room and got up fresh.I had lunch and prepared to go to the beach.

One thing to say about Meals:
Here's where to find seafood.All kinds of sea fish and shrimp are available here.They make a wide variety of dishes.Rice is eaten sparingly. The curries are very good.

Then:
From there (Vasco-da-Gama) I traveled for an hour and a half by bus to Panaji.(Wherever you want to go, the natural beauty is with you).Panaji is the largest city in Goa.From here it takes 30 minutes by bus to reach Candolim & Calangute* beach.I seemed to me,I have been in the foreigner.Because, they were all inside the bus.So many things on the way .. !! The sea on three sides,Terrain on the other hand.Awesome.! Beautiful Ships. This includes clubs, pubs, casino royals, playing stores, food festivals and more .. !! Trees, plants, parks, bridges, as many as the greenery welcome..While I was watching, I came across the beauty I had to reach (Calangute Beach).

CALANGUTE Beach Entrance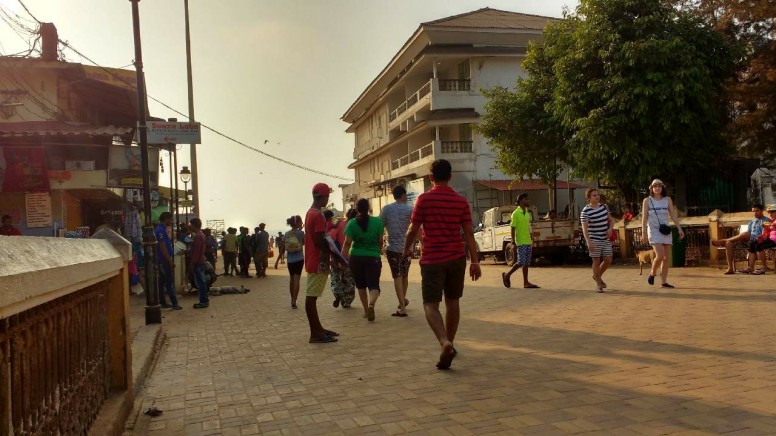 CALANGUTE Beach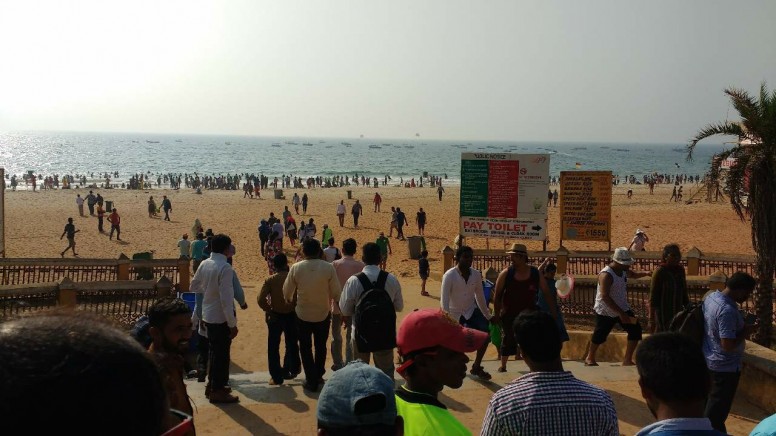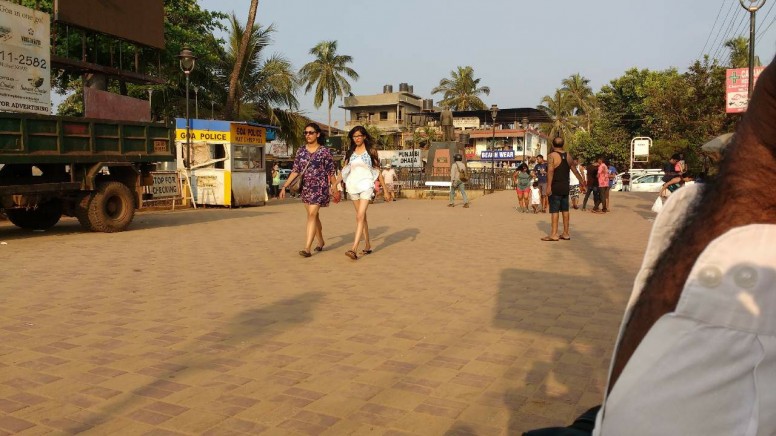 Photo Still at CALANGUTE Beach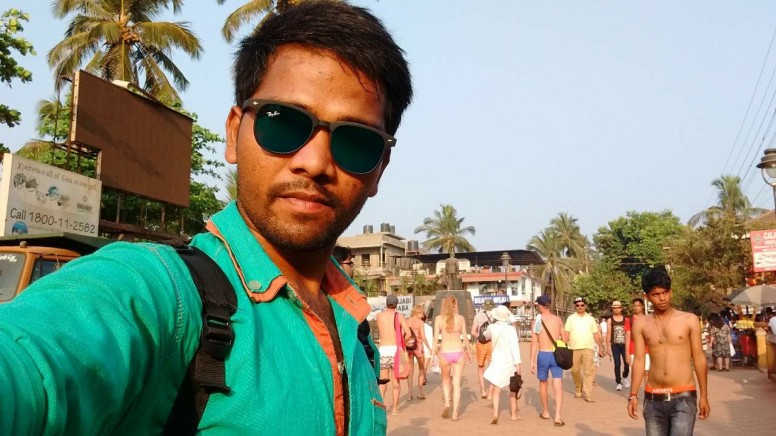 Resting Beds Near the Beach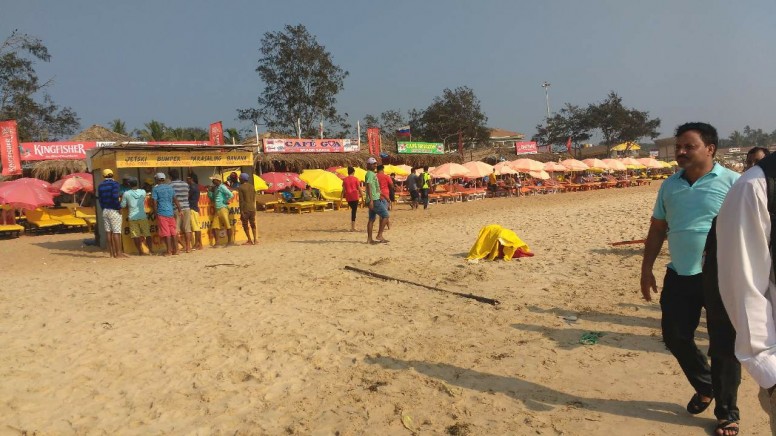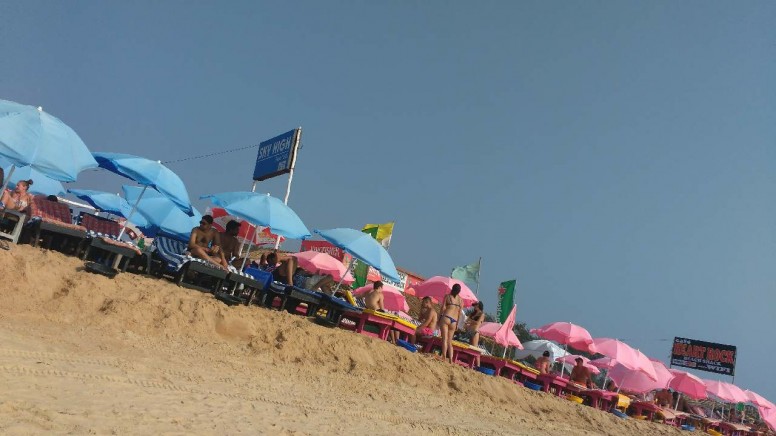 A Smile Makes the Beach Even More Beautiful.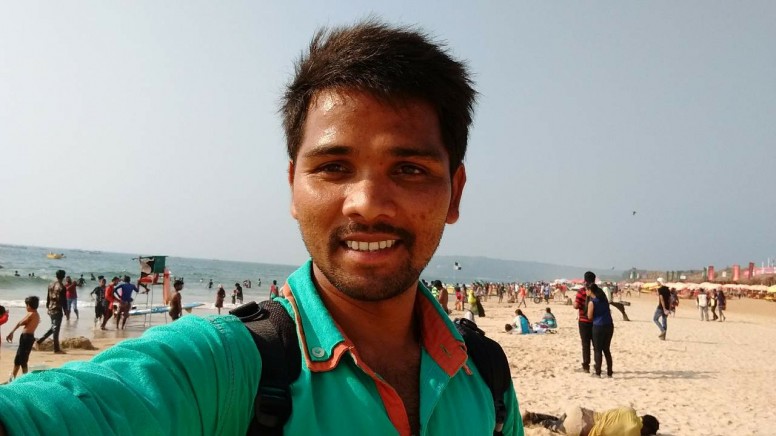 Boys sand Games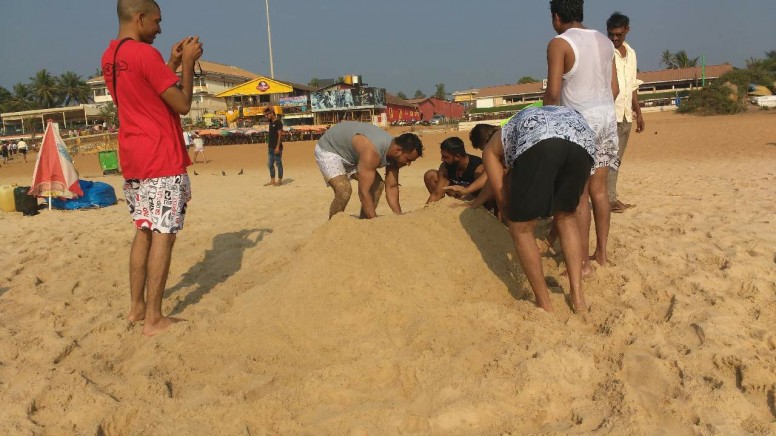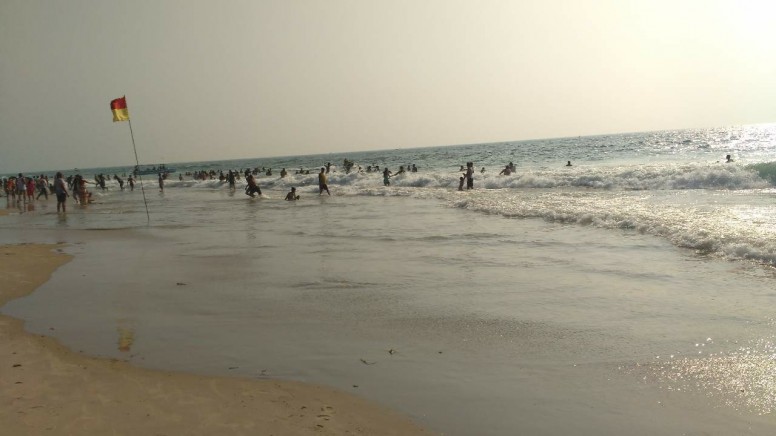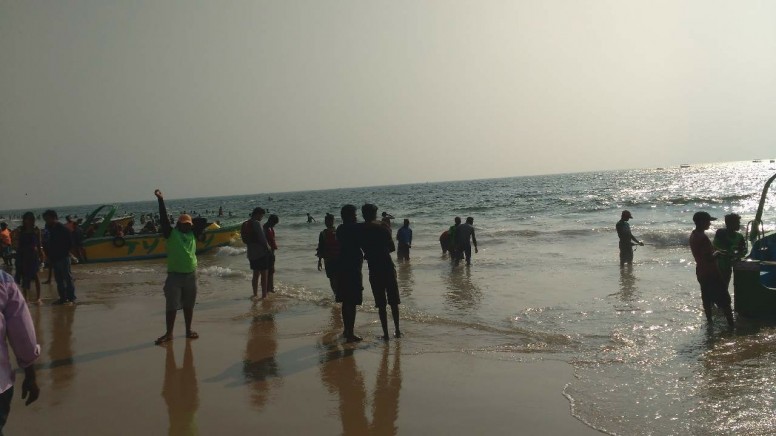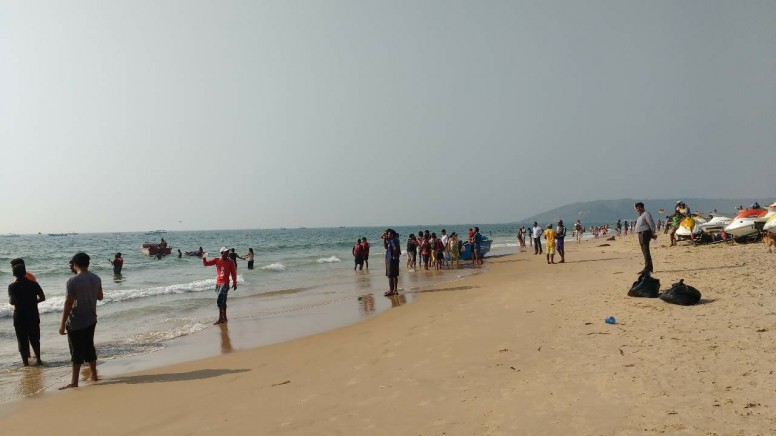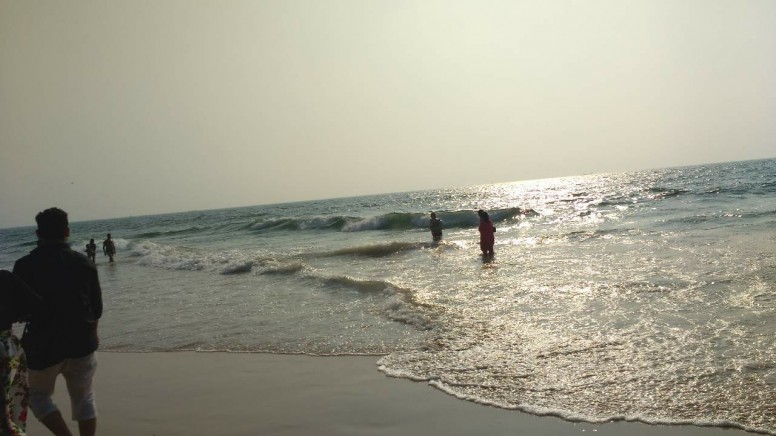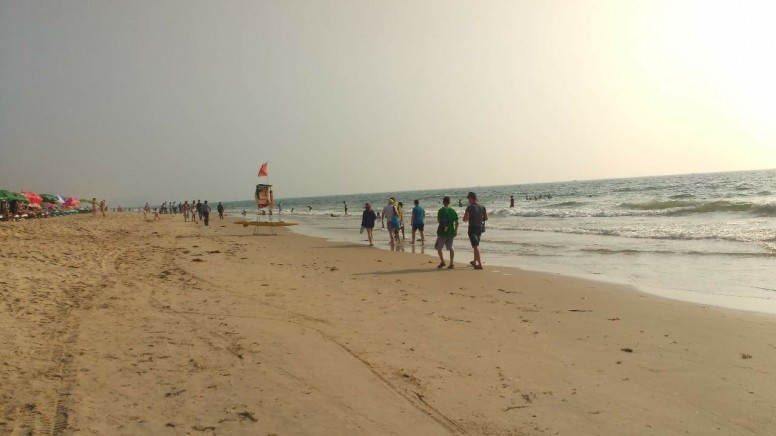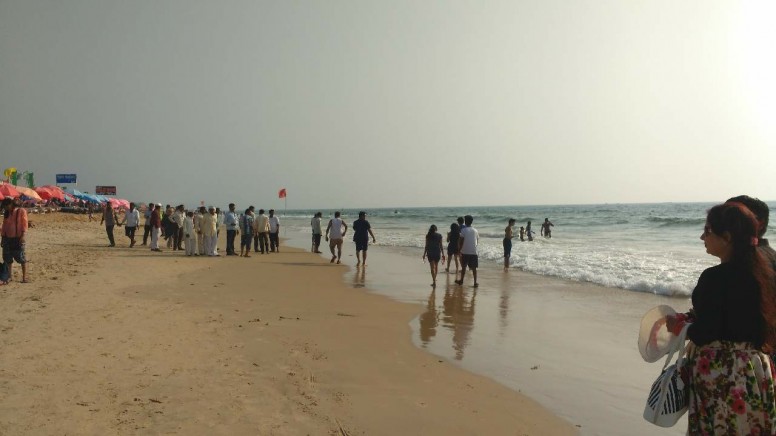 Boating Area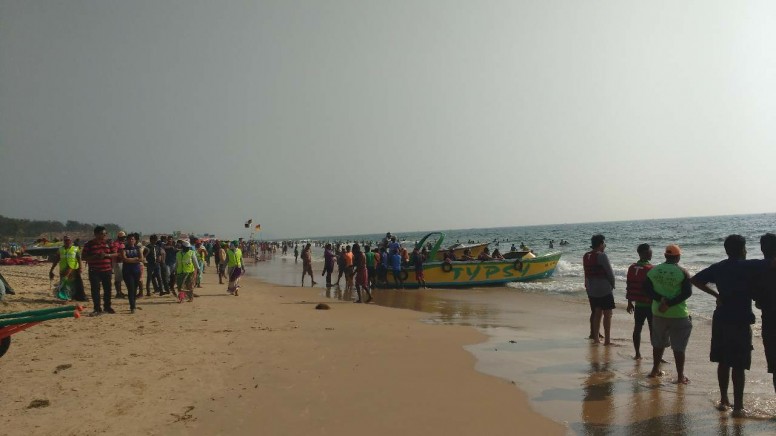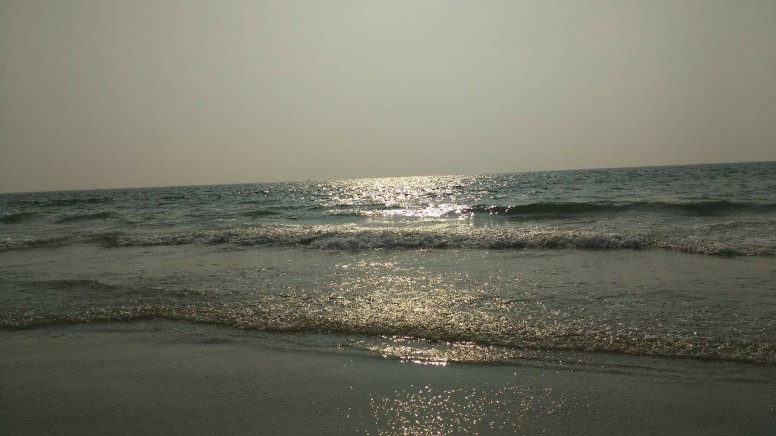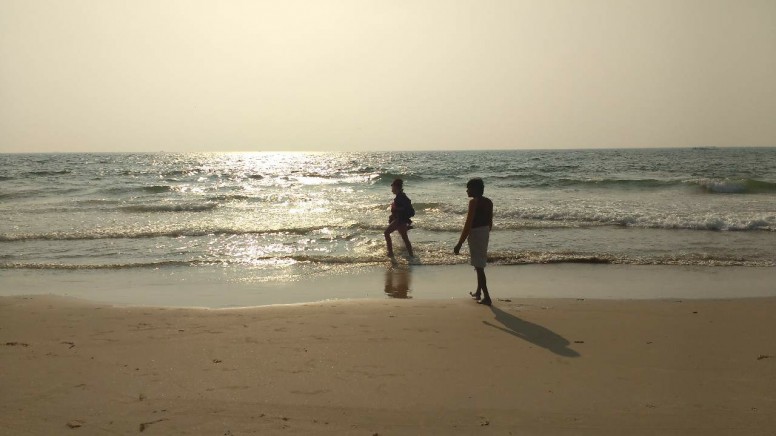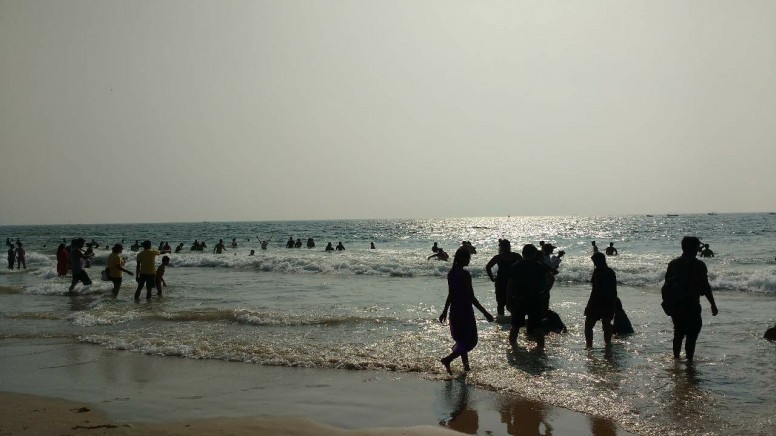 Clean Beach and Sand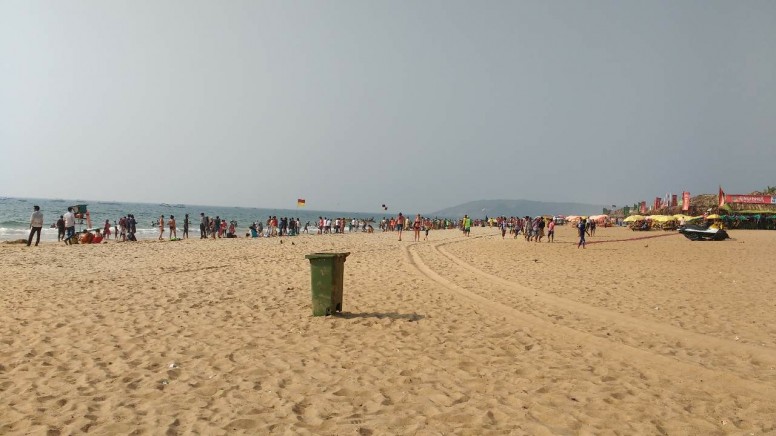 There are many beaches here.Some were banned.(Cause: Due to non-functional activities[To the extent of information found]).

The most important beaches:
1).Morjim 2).Baga 3).Candolim & Calangute* 4).Sinquerim 5).Arossim 6).Majorda 7).Benaulim & Varca 8).Mobor 9).Cola 10).Palolem.
In the beautiful Goa, beautiful parks, domestic culture, aliens culture, all of which will be all visible here.It really feels like the state of our country.!!? Because foreigners are more visible. Just like they are in their own country, so are they in our country.There are resorts, boating, parasailing etc to enjoy along the coast ..There are many coconut trees along the coast.

Coconut Trees along the Shoreline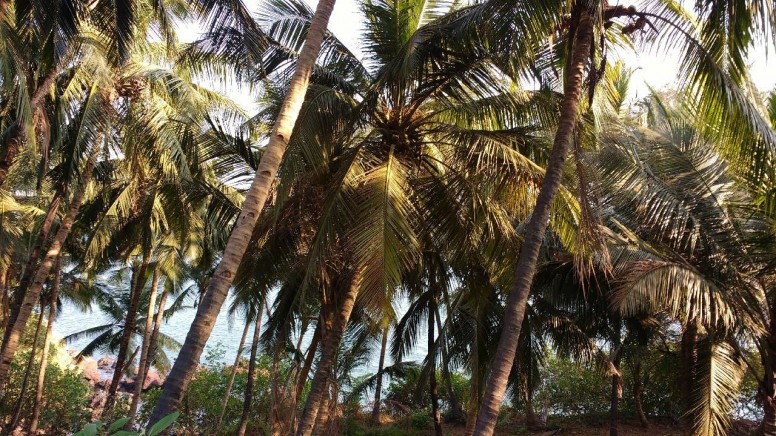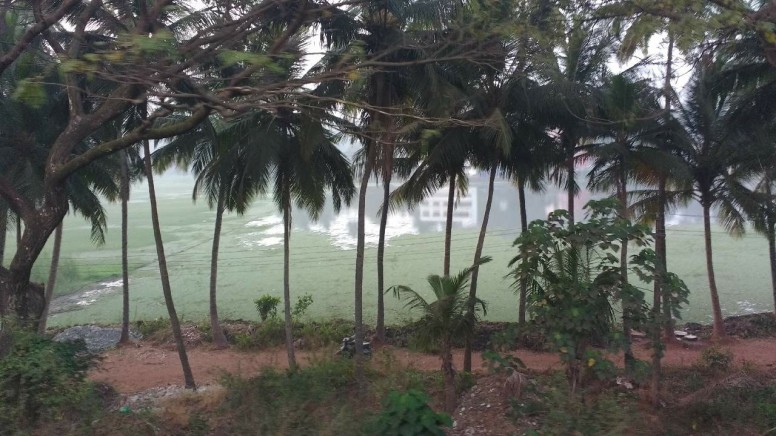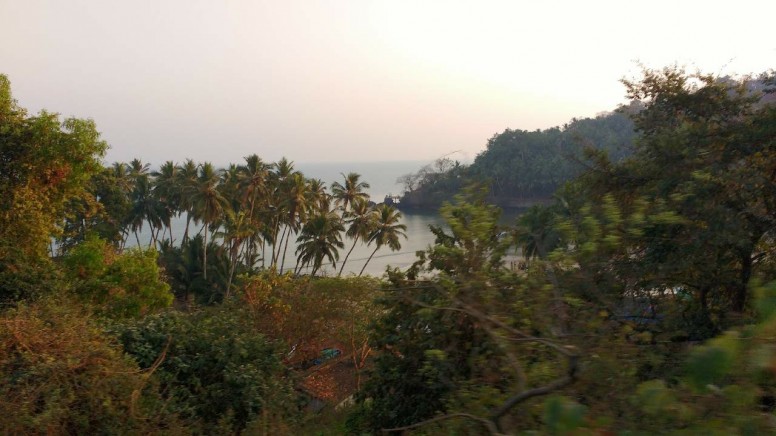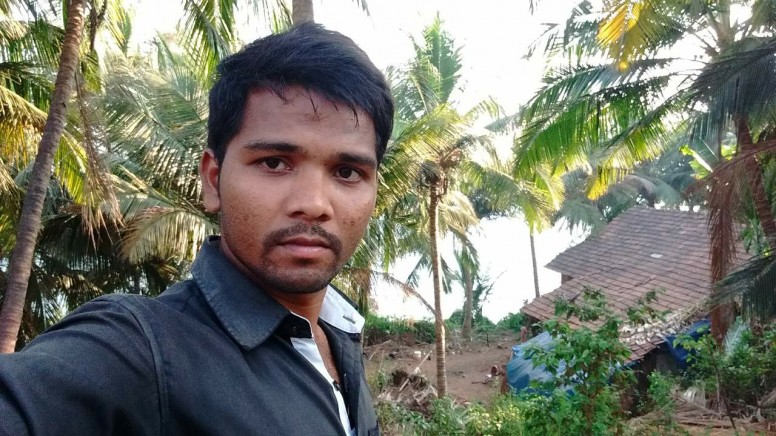 Alcohol:(according to information I've seen / heard).
In fact, it is my opinion that Goa is more for it ..
Because,Alcohol prices are very low here.
Here's the thing.It is your illusion that liquor stores are open all the time.
Timings:
Morning: 10:00 am to 1:30 pm
Evening: 4:00 pm to 9:30 pm.
I am not very aware of the timing.There may be changes to the timings I have given.
I don't know if the times are still going.
Health Advisory: Drinking is harmful to health.

Market or grocery stores:
You can find all kinds of goods and groceries here.Various items (home decorating materials), cones, beads, wreaths, women's favorite utensils are all found in sea urchins.Bags, hats, clothes and more. !! You just have to be able to afford it.

At the Beach Market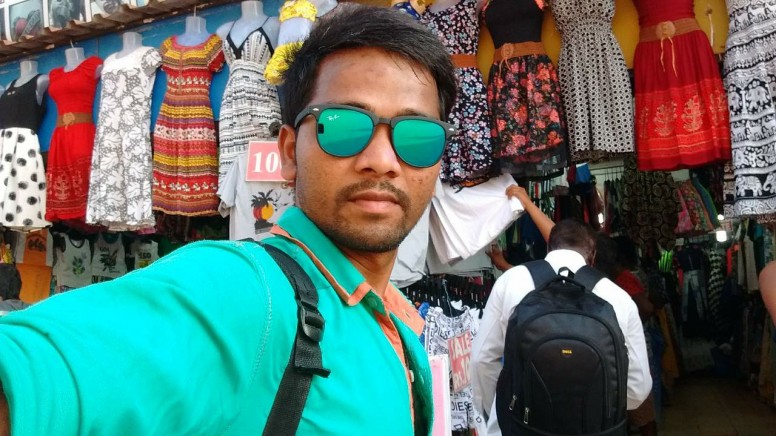 State Transport:
Bus travel is operated by private companies.(undertaking Govt.Rules and Regulations).In some areas, government owned buses are available. There is also a mobile bike (dropping) facility.Also rented bikes are also given. Rs 2,500/- per hour or above.We have to give them a Aadhaar or Pancard(Original), Driving license xerox and mobile number for identification for them.
Note: Seat belt, if the car is a bike, the helmet is essentially. (Driving license, other documents included)

Economy:
Tourism is the backbone of Goa's economy.Agriculture is also the livelihood of many.

In fact I have told you so little, because I saw so little ..I know.? One day to visit Goa and say that it is a lie.In fact I was only coming for the exam because I couldn't see all of Goa.I was here for only one and a half days.Next Time come up with a good plan ..Go through Goa ..

The end:
So many memories, so many sweethearts.All of this I went on to wander into my memory and bury them in my memory.When will I travel to Goa again ...!!
Love You GOA.. Love You ..

Finally:
The present is much better than the future. It should be celebrated every day as a festival..That means living well. There are many dangers to beauty.We must take care of the dangers and move on ..Wherever we are, we must be careful.Only then will our journey be meaningful.There is a meaning to our life.God/man knows the value when the problem comes up.Otherwise you don't need who. Make sure you don't get into trouble.Or stand up to that problem. Live together with everyone, be one of everyone else. Live in gladness.
GOA Web site Link:goagovt.nic.in

Please do not get out of the 14th days of the House. Keep Away from the Coronavirus.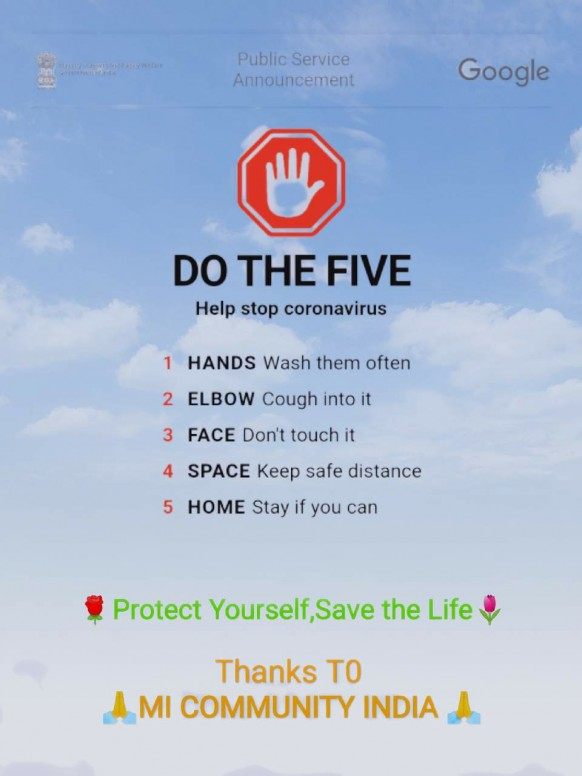 Stay at Home..Live in Health..Save The Nation
#IndiaFightsCorona#UnitedAgainstCorona

Thanks for Reading/Watching..
With Love ...
You'r
Prasad.