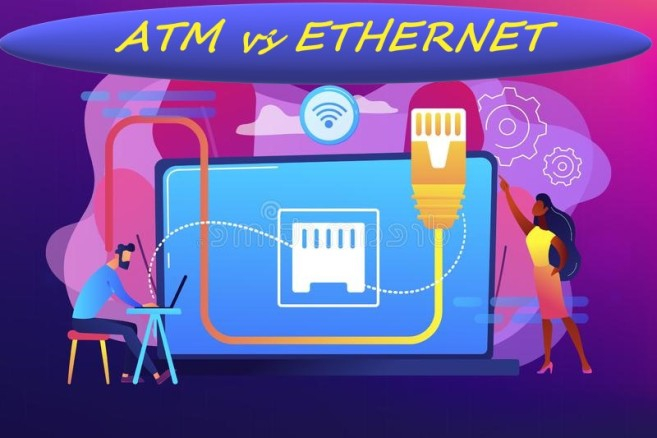 HELLO MI FANS......!
Hope you guys are doing absolutely fine.So for today's thread let's learn about the ATM VS ETHERNET.
Asynchronous Transfer Mode (ATM) :
Asynchronous transfer mode (ATM) is a switching technique used by telecommunication networks that uses asynchronous time-division multiplexing to encode data into small, fixed-sized cells. This is different from Ethernet or internet, which use variable packet sizes for data or frames. ATM is the core protocol used over the synchronous optical network (SONET) backbone of the integrated digital services network (ISDN).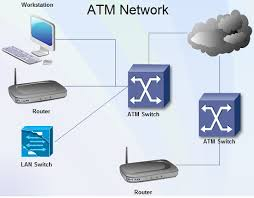 Asynchronous transfer mode was designed with cells in mind. This is because voice data is converted to packets and is forced to share a network with burst data (large packet data) passing through the same medium. So, no matter how small the voice packets are, they always encounter full-sized data packets, and could experience maximum queuing delays. This is why all data packets should be of the same size. The fixed cell structure of ATM means it can be easily switched by hardware without the delays introduced by routed frames and software switching. This is why some people believe that ATM is the key to the internet bandwidth problem. ATM creates fixed routes between two points before data transfer begins, which differs from TCP/IP, where data is divided into packets, each of which takes a different route to get to its destination. This makes it easier to bill data usage. However, an ATM network is less adaptable to a sudden network traffic surge. The ATM provides data link layer services that run on the OSI's Layer 1 physical links. It functions much like small-packet switched and circuit-switched networks, which makes it ideal for real-rime, low-latency data such as VoIP and video, as well as for high-throughput data traffic like file transfers. A virtual circuit or connection must be established before the two end points can actually exchange data.
ETHERNET :
Ethernet is the traditional technology for connecting devices in a wired local area network (LAN) or wide area network (WAN), enabling them to communicate with each other via a protocol a set of rules or common network language. Ethernet describes how network devices can format and transmit data so other devices on the same local or campus area network segment can recognize, receive and process the information.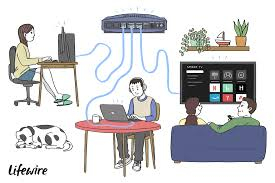 Ethernet is used to connect devices in a network and is still a popular form of network connection. For local networks used by specific organizations such as company offices, school campuses and hospitals. Ethernet is used for its high speed, security and reliability.
Conclusion :
The competition between ATM and Ethernet most likely continues many years to the next millennium. ATM has a well established position in Internet backbones, and LANs are dominated by Ethernet. Neither is disappearing any time soon. Both technologies will co-exist for time to come
So that's all for this thread. Hope you guys will find this info useful. Do let me know your thoughts in the comment section below.
Stay Safe......!
THANK YOU FOR READING THE THREAD.........