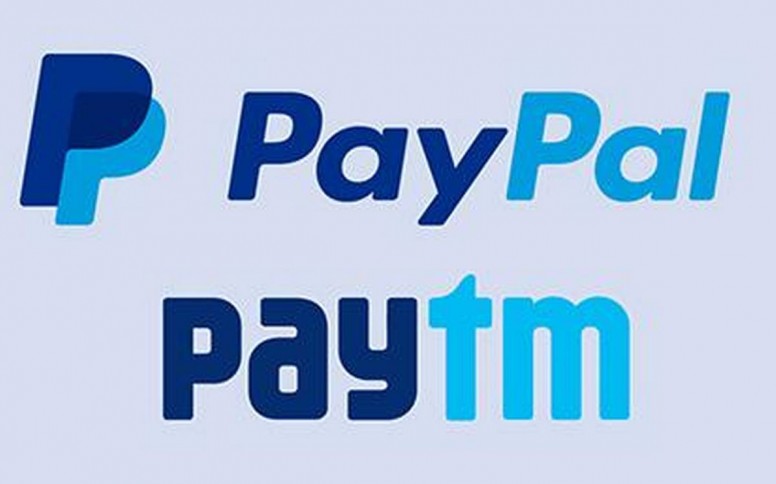 How To Transfer Money From Paypal To Paytm
Before transferring money from Paypal to Paytm, you should have Paytm payments bank account and for creating your Paytm payments bank account, you just have to do KYC.
Step 1 - Open Paypal Account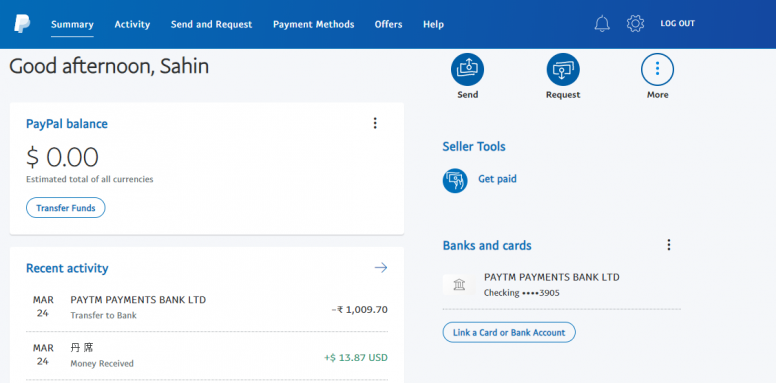 Step 2 - Go to Payment Methods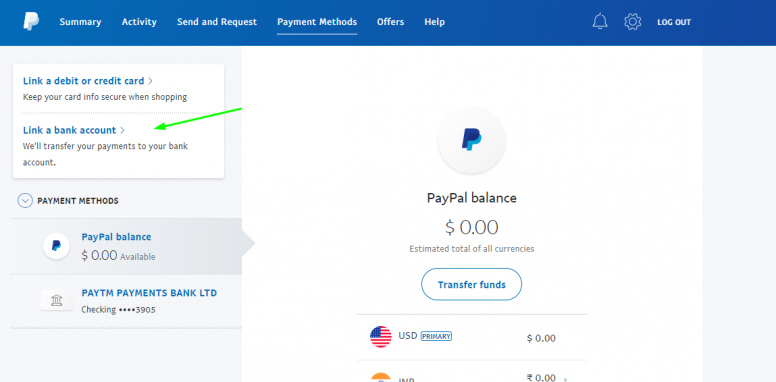 Step 3 - Add Paytm bank account details and done after verification.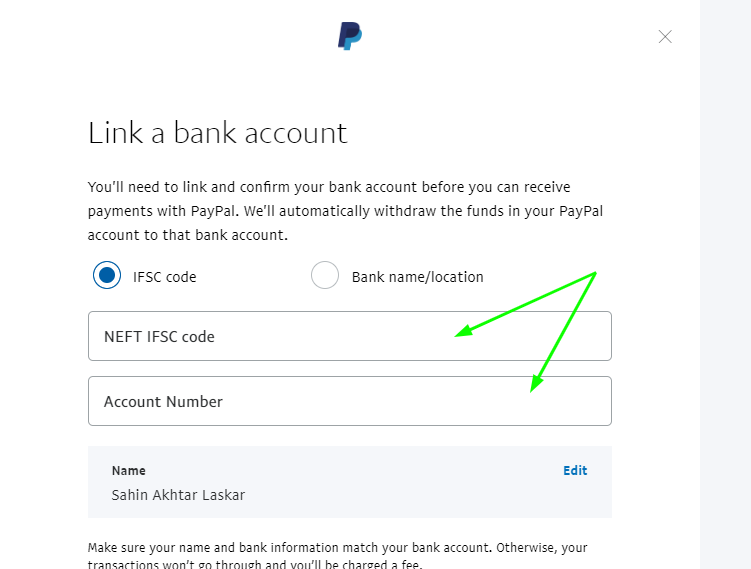 So simple and I created this post because in google some people were misleading users and telling irrelevant things and thanks to this mi community because of which I can help others.