Hello Mi Fans,
How many times have you missed your friends' birthdays? We can understand that problem.
Now you dont have to worry about remembering your friends' birthdays. Your Mi Calendar will remember it for you. Sync your Facebook friends' birthdays to your MI Calendar app.
Its a simple process. Just click on the "Import birthdays" button in Calendar home screen and follow the process.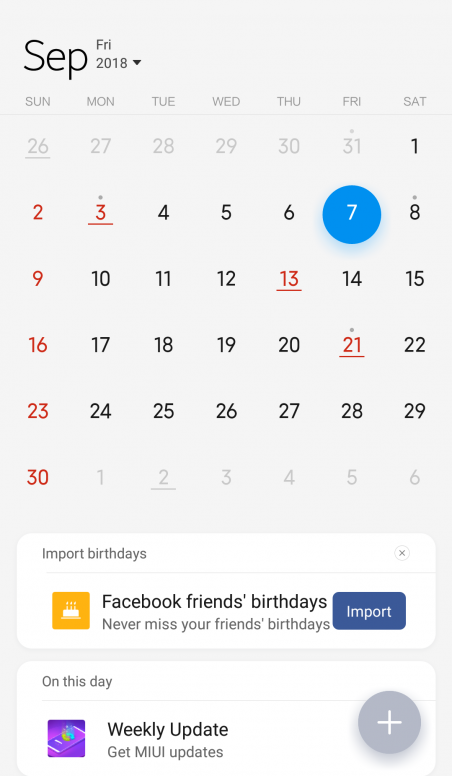 In case you cannot see the "Import" card on your calendar home screen, you can do it from Calendar settings.
You can also do sync birthdays from new event creation screen.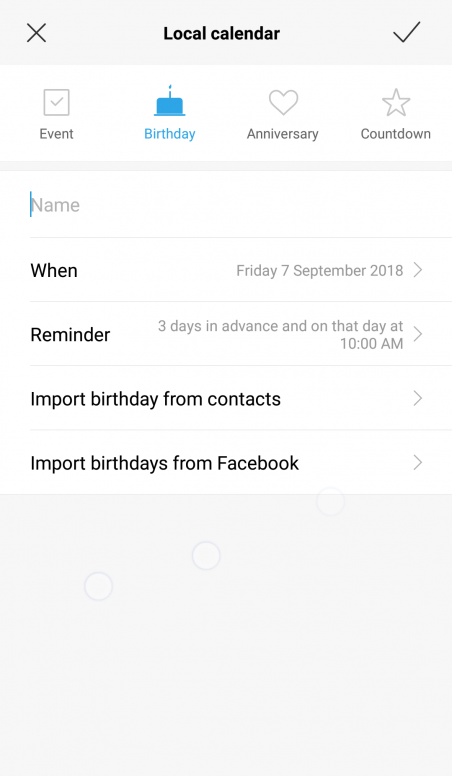 This feature is being rolled out to all the beta users. So look out for the MI Calendar version update in the next beta build (10.0.2.0).
If you are using stable build, you will be receiving the update in a few weeks.