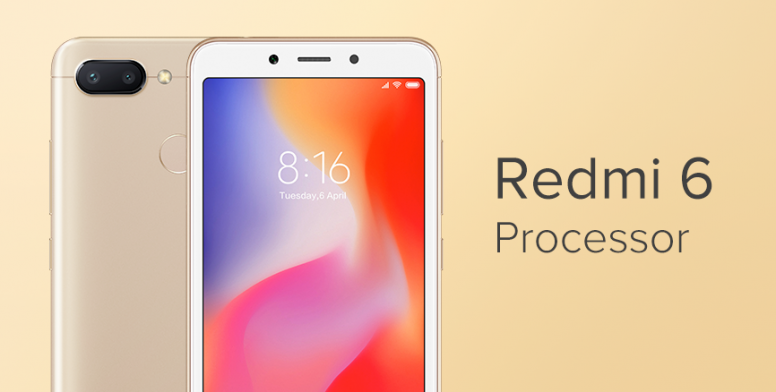 Hello Mi Fans,
Xiaomi has recently launched Redmi 6 in India with impressive specifications at an attractive pricing. The Redmi 6 is powered by the MediaTek Helio P22 chipset, which is based on the TSMC 12nm FinFET technology. The MediaTek Helio P22 combines the power efficient manufacturing processing with MediaTek's CorePilot technology, allowing for sustainable high performance and power savings. Helio P22 also supports incredible photography and outstanding connectivity on Dual 4G VoLTE SIM cards. Today, let's take a detailed look at the Helio P22 and the features that it offers.

Fast & Efficient
The Helio P22 is packed in with eight ARM Cortex-A53 cores that are clocked up to 2GHz. Paired with the latest IMG PowerVR GE8320 GPU and a fast memory controller, they provide a powerful combination of high-performance hardware in a single chip.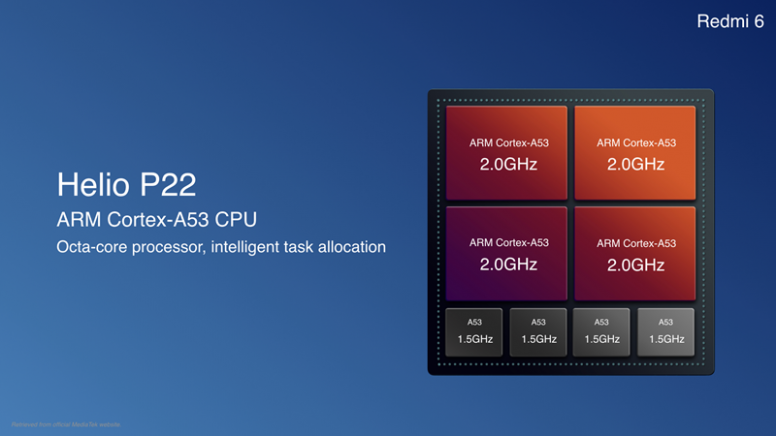 The entire SoC is then built on the latest TSMC 12nm FinFET production process, that delivers all the MediaTek Helio P22's advanced features and awesome experiences while ensuring a new bar in long battery-life smartphones.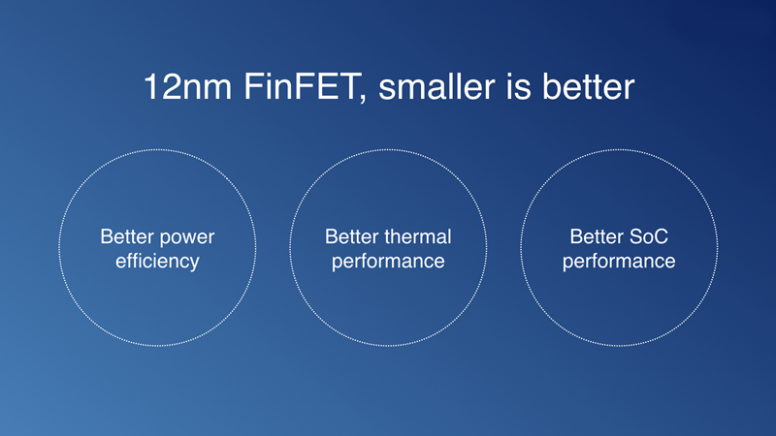 The thickness of a human hair is 7,000nm so just imagine how small 12nm is! This innovative manufacturing process delivers up to 9 percent lower power use than previous generation of 16nm products, and up to 15 percent lower power than equivalent 14nm products.

Loaded with premium camera tech
It's the essential hardware behind the camera that makes the difference! The MediaTek Helio P series focuses on providing the best-in-class camera hardware, and the P22 is no exception. In-line with the existing MediaTek Helio P series, the new P22 has incredible low-light performance, multi-frame noise reduction and a clear-image zoom technology. MediaTek's Imagiq suite in the MediaTek Helio P22 which is backed by a new hardware depth engine that enables a dual-camera smartphone to capture professional-grade Depth of Field (Bokeh) effects in stunning photos. The Imagiq suite also includes enhancements that automatically minimize aliasing, grain, and provides defect/distortion correction techniques. It includes MediaTek's Instant Auto Exposure (AE), Anti-over exposure hardware with Accurate point focusing. The Instant AE is powered by a hardware Camera Control Unit (CCU) that delivers considerably faster focusing exposure adjustment when environmental lighting conditions change suddenly.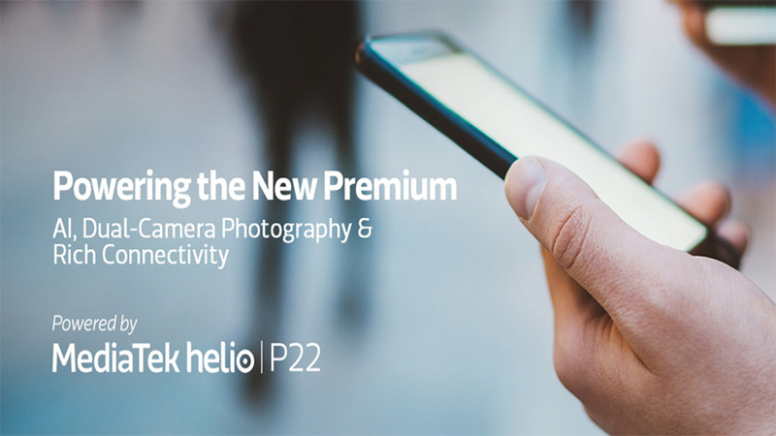 The latest cellular technologies including Dual VoLTE
MediaTek's latest generation 4G LTE WorldMode modem brings Dual 4G SIM support with VoLTE/ViLTE to affordable yet capable Android devices, such as the MediaTek Helio P22. It focuses on a highly power-efficient design capable of either Cat-7 or Cat-4 (DL) speeds, while TAS 2.0 smart antenna technology further adds to MediaTek's sustained performance and user experience goals by using the best antenna combination to provide optimal signal quality at lowest power use.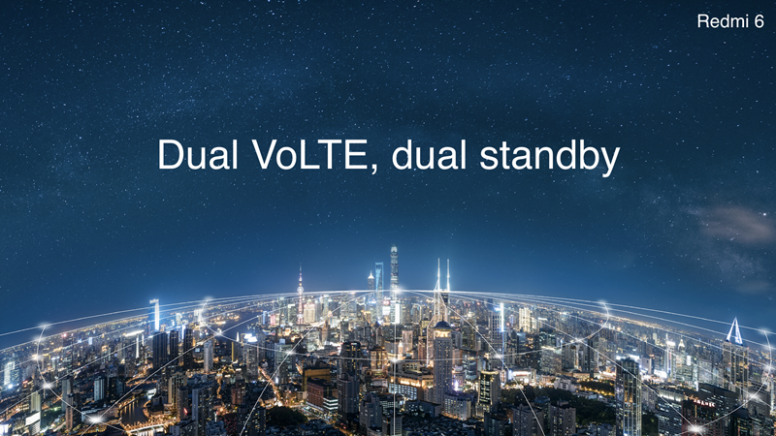 Dual VoLTE support is becoming increasingly more vital now. As some operators are 4G-only, it's a future-proof investment to maximize choice. Secondly, the call quality of VoLTE (voice over LTE) and ViLTE (face-to-face video over LTE) are significantly better, and call setup time is noticeably faster.
Also the new, dedicated sub-processor and core GNSS location enhancements give the Helio P22 a 57% improvement in Hot TTFF and 10% accuracy improvement, while also being up to 24% lower power. The P22 also has support for 4-Satellite multi-GNSS (GPS, Glonass, Beidou, Galileo) as well.

Edge-AI & MediaTek NeuroPilot
The AI revolution is in full stride, and here also the MediaTek Helio P22 is right on track. With MediaTek Helio P22, users will benefit from Edge AI enhancements powered by MediaTek NeuroPilot. With support for common AI frameworks (TensorFlow, TF Lite, Caffe and Caffe2) and an auto-select function for the best available AI resource for developer efficiency, Helio P22 delivers the benefits of AI at a remarkably affordable price. AI accelerated camera experiences including Face ID (Face Unlock), smart-tagging photo albums, live beautification (via selfie camera), AR photo stickers, enhancing Bokeh effects, single-camera, as well as dual-camera depth of field features, are all supported.

It's AI is backed by MediaTek NeuroPilot, which allows developers and device makers have the best possible ecosystem that supports many common AI frameworks, and full compliance with Android Neural Networks API (Android NNAPI).

CorePilot 4.0
The MediaTek CorePilot 4.0 is another breakthrough of performance and power management that's now in its fourth generation. You can expect to reach unprecedented performance horizons affordably while also enjoying an unrivalled user experience on your smartphone. CorePilot is a whole suite of advances including UX monitoring, task scheduling, and power-performance optimization. Together, they deliver capabilities that exceed expectations, however you use your versatile phone; from simplified, convenient browsing to intensely competitive mobile gaming sessions.

Summing Up...


The MediaTek Helio P22 chipset is one of the best in the class chipset that provides the user not only a very smooth performance but also many great features such as Dual VoLTE and AI enhancements. The 12nm FinFET technology ensures great power efficiency and a great thermal performance, which keeps it cooler and helps in delivering a sustained performance.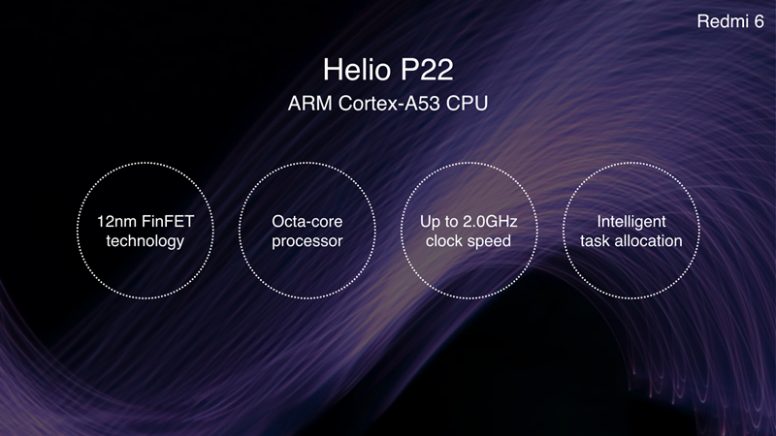 MediaTek Helio P22 - Full Specifications.
Processor

CPU Type(s): ARM Cortex-A53
Max CPU Frequency: 2.0GHz
Cores: Octa (8)
CPU Bit: 64-bit





Graphics


GPU Type: IMG PowerVR GE8320
Max GPU Frequency: 650MHz
Max Display Resolution: 1600 x 720
Video Encoding: H.264
Video Encoding FPS: 1080P @ 30 fps
Video Playback: H.264, H.265 / HEVC
Video Playback FPS: 1080P @ 30 fps

Connectivity

Cellular Technologies: Carrier Aggregation (CA), CDMA2000 1x/EVDO Rev. A (SRLTE), FDD / TDD LTE, HSPA +
Specific Functions: TAS 2.0, HUPE, IMS (VoLTE\ViLTE\WoWi-Fi), eMBMS,
Dual 4G VoLTE (DSDS), Band 71
LTE Category:Cat-4, Cat-7 DL / Cat-13 UL
GNSS: Beidou,Galileo, Glonass, GPS
Wi-Fi: a/b/g/n/ac
Bluetooth Version: 5.0
FM Radio: Yes



Camera

Max Camera ISP:
21MP,
13+8MP
Capture FPS:
21MP@30fps; 13MP+8MP@30fps
Camera Features:
AI Face ID (Face Unlock), AI Smart Photo Album,
Single-Cam/Dual-Cam Bokeh; Hardware Warping Engine (EIS);
Rolling Shutter Compensation (RSC) engine; MEMA 3DNR; Multi-Frame Noise reduction;


Memory And Storage

Memory Type: LPDDR3, LPDDR4x
Max Frequency: 933MHz/ 1600MHz
Max Memory Size: 4GB; 6GB
Storage Type: eMMC 5.1

MediaTek Technologies

CorePilot, Imagiq,
MiraVision, NeuroPilot,
Pump Express, Tiny Sensor Hub


Rate