Hi Mi Fans!
Be it birthdays, anniversaries or festive seasons which are just around the corner or even Marketing content; Photofy is one of the best photo editing apps that you will need to edit pictures & send them to friends and families and surprise them with your creativity. So on behalf of our App Review Team here is my review. Do download the App & let your creativity flow!!!


Photofy Content Creation Tool
Photofy offers a huge array of photo editing features to take your pictures to the next level by simple cropping tools to stickers and text art. Photofy has everything you need to edit your photo. It is an easy to use photo editing app that combines all the features you need in one app. Be it Filters, Templates, Light Effects, Photo Mirror or even Fits ie. Insta-size photos to square for easy sharing on Instagram. It has Text options with lots of free fonts, Meme editor, Collage maker with lots of free layouts to choose from, and the quite a large collection of overlay content & graphic elements. You can now create amazing photos, collages, greetings, and even marketing content.
Screenshots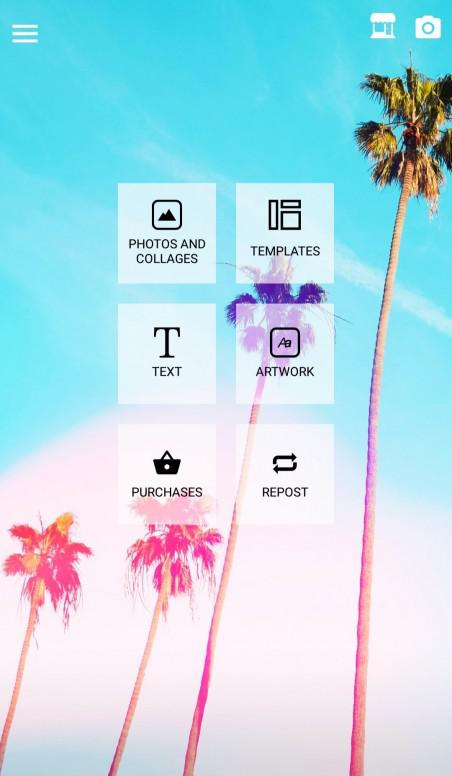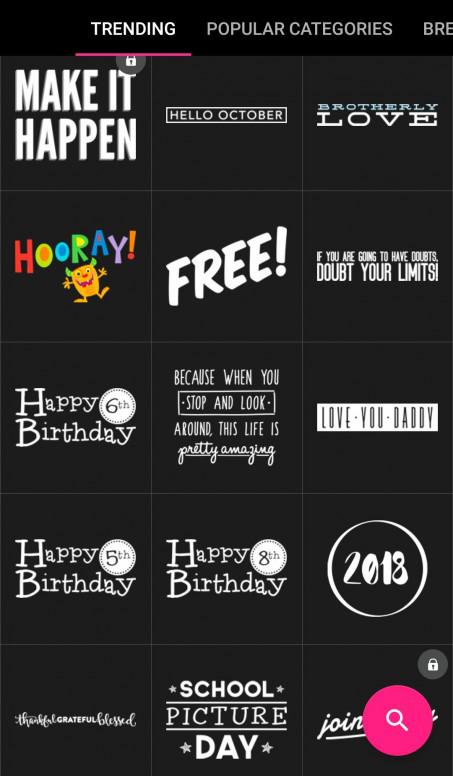 Features
Photofy as a huge array of features that makes editing pictures a real child's play:
You can adjust your canvas size ratio from a square, portrait, landscape or specific photo size, zoom in or out on your picture or photo.
Now choose an aspect ratio for your photo and crop away the unwanted parts.
Easy to enhance your photo with many filters and adjust brightness, contrast, and saturation to get the perfect shot.
Simple editing for Instagram lovers, with Instasquare option to get your pics in a square shape.
The LIGHT FX tool that helps you get the correct light effects that your pic needs.
You can also use the mirror tool to create different reflections of your image.
Blur part of your photo to highlight an object in the photo with the PHOTO BLUR tool.
Sharpen the image with the Sharpen Tool.
Photofy sports a new collage-making feature that offers different layouts supporting photos ranging in number from 2 to 12. In addition, Photofy also lets you apply effects, designs, stickers, text, and frames to your collages.
The latest update to Photofy also brings in new free fonts, a better sharing interface, and various bug fixes and improvements.

Pros and Cons
Pros:
The app is free and easy to use.
The sheer variety of fonts and effects is another added bonus.
The additional paid features can be used for users who need it for their personal blogs or businesses for affordable collage creation.
The app can be used offline for editing your images when you don't have internet access.

Cons:
The only con with this app is that if you go back it can remove all the edits. So saving the changes can do the trick.

My Opinion
With so many photo editing apps out in the market, there aren't enough that are dedicated specifically towards collage creation. Photofy Photo is an advanced collage creating App with a large collection of pictures, fonts, effects, and filters. It is compatible with most social media sites thus making it easy to share your creation online. The app is completely free and easy to install and one can make in-app purchases for improving your creativity & experience. Photofy is compatible with almost all devices and excels in terms of free features. Photofy has a good support system on the app. All you need to do is sign up and most of your problems would be taken care of. The developers are quick to respond and the app doesn't crash too much if the phone has enough memory which makes real-time editing possible with Photofy.
Because of its amazing features, offline mode, Squareready, one-click sharing on social media and thematic capture, etc. I would give this app 10 out of 10 rating in this review.


Download

Note: Download link will only work in Mi Community App or Mi Community website.